A CUP OF TEA WITH TOM JACKSON GREAVES
Posted on 14 November 2022.
Posted in: Hampstead Downstairs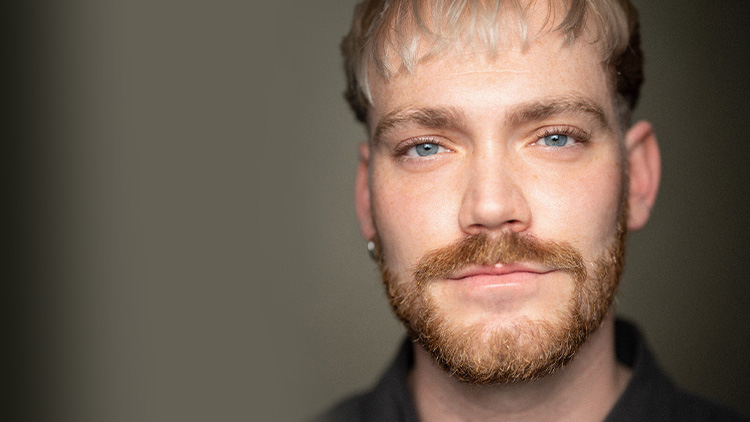 We caught up with The Art of Illusion director Tom Jackson Greaves, to talk advice, artistic influences, and his play opening at Hampstead Theatre on 17 December.


What inspires you about this play? Why did you want to direct it?
The Art of Illusion is one of the most inherently theatrical plays I've ever read. It explores magic, illusion, cinema, performance and what it means to be a dreamer. It is peppered with comedy, with a swift-moving structure offering endless ensemble possibilities which has got me truly 'vibing'. It's a gift of a play and has a loud beating heart; a heart that asks the audience to ponder fate and what it means to trust the universe and its endless potential. It creates a sense of joyful mystery and during a time a of darkness for the world that feels really positive. If we can do that - shine a little light through the dark - I believe it's one of the best reasons to want to direct a play.

What or who are your artistic / directing influences?
My artistic influences range from film, to music, to theatre, to drag, to community - and back again. I began my career as a dancer and discovered my love for storytelling through movement. Companies and creatives like Matthew Bourne, Gecko, Punchdrunk and Alexander Ekman all use the body to explore emotion, narrative and character and continue to inspire the work I make now. This combined with a longstanding relationship with Kneehigh Theatre, my experience of ensemble-driven devised work and my newfound love of writing finds me where I'm at in 2022. I'm a lover of stories! Some influences for this play? The music of Isao Tomita, the Red Curtain series by Baz Luhrmann, the vignettes of a graphic novel, and the work of the play's heroes - Jean Robert-Houdin and Georges Méliès.


What is your history with Hampstead Theatre?
This is my first time working at Hampstead and it feels like a new adventure. I'm very excited to get to know the building, the audience and the team who will make it all happen.

Do you have a favourite line or character in the play?
At this point - before rehearsals have begun - I keep thinking about our play's narrator 'The Watchmaker'. He is a timeless character who has a deep understanding of the human experience and a perception that could be seen as otherworldly. His final monologue is extraordinary:
"The hands of time turn inexorably, but the hand of man has limitless power. Clenched, it can start a rebellion, federate or strike. Open, it can caress, carry or create."

What play/film/TV show have you seen recently that you've really enjoyed? And why?
Play - The P Word at the Bush. Written and performed by our brilliant adapter Waleed Akhtar. It's surprising, human and politically urgent - I just wish we could get some of the country's politicians down to see it. Film - The Woman King produced and starring Viola Davis. Again - it is achieving new things yet it still has immense heart and craftsmanship. Lashanna Lynch and Sheila Atim shine and it's so great to see beautiful UK talent in Hollywood. TV Show - Russian Doll by Natasha Lyonne. The second season came out this year and I could delve into her brain for days. Surreal rollercoasters.

What has been your highlight as a director so far?
The highlight. Hmm. It continues to change every year. But probably adapting The Jungle Book last year alongside brilliant poet Sanah Ahsan. Exploring that old story as an allegory for community, identity and queerness felt important and authentic. Our young audiences connected, danced and cheered.

What's the best piece of advice you've been given in life?
I'm not sure. I am a people observer so feel like I learn so much about myself and the work I make from just witnessing people every day. I let everything soak in and then keep moving. Weirdly, I feel like I become my own best adviser as I've got older, and I feel that sometimes you just need to give yourself the time and breath to work things out in your own way.

What do you hope audiences will take away after watching your version of this play?
I hope they may walk away with a sense of rediscovered wonder. Maybe their inner child will be released and their imagination will bounce.

What part of directing this play are you most looking forward to?
I'm most looking forward to working with the cast and creatives to make something unique for this theatre in 2022. It feels like this combination of team, time and space could be a recipe for something special to happen. Fingers crossed. Oh, and maybe learning some magic tricks along the way?!
The Art of Illusion plays Downstairs from 17 December.
KEEPING YOU SAFE AT HAMPSTEAD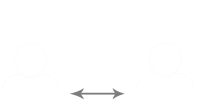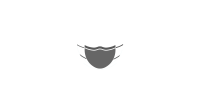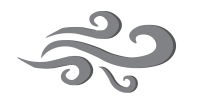 STATE OF THE ART VENTILATION