CAST ANNOUNCED FOR THE ART OF ILLUSION
Posted on 3 November 2022.
Posted in: Hampstead Downstairs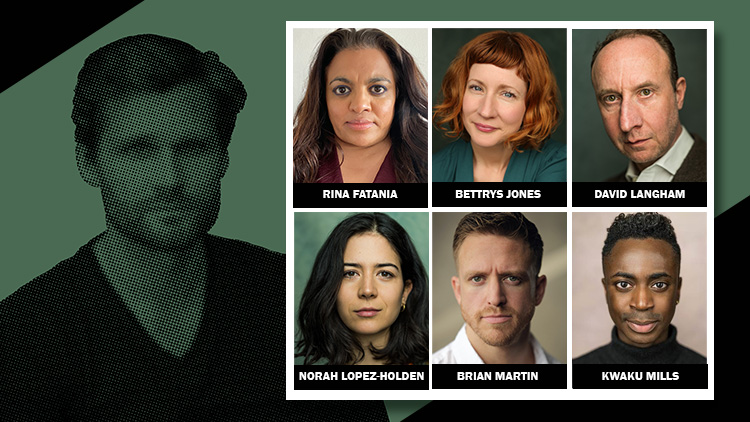 Hampstead Theatre today announces the full cast for the UK premiere of Alexis Michalik's critically acclaimed, The Art of Illusion. Having premiered in Paris in 2014, where it is still playing today, this new staging translated by Waleed Akhtar and directed by Tom Jackson Greaves opens at Hampstead Theatre Downstairs on 17 December and runs until 28 January.
The Art of Illusion will feature Rina Fatania, Bettrys Jones, David Langham, Norah Lopez Holden, Brian Martin and Kwaku Mills. The production is designed by Simon Kenny with sound design by Yvonne Gilbert.
"It's a matter of perception. The hands of time turn at the same speed for everyone. Yet a child waits what seems to be an eternity for summer, whilst an old man watches a year pass in the blinking of an eye"
In 1984, as the France vs Yugoslavia match unfolds on TV, a man meets a woman in a Parisian café. He is returning a bag that she lost on the Paris Métro, but he doesn't reveal he stole it. Instead, he tells her the story of Jean-Eugène Robert-Houdin, watchmaker, inventor, and master magician of the 19th century. Together they set out to find a vanished theatre beneath a bank vault in the Boulevard des Italiens, to break into a museum in the Trocadero, to uncover the mystery of the Mechanical Turk, to witness the birth of the kinetograph... and to delve ever deeper into the art of illusion.
Alexis Michalik's The Art of Illusion won three Molière Awards when it premiered in 2014. A Franco-British actor, writer and director, his other plays include Le Porteur d'histoire, Edmond and Intra Muros.
Alexis Michalik said:
"I'm hugely excited that The Art of Illusion will have its UK premiere at Hampstead Theatre this December."
"I've always been drawn to the fascinating world of magic and The Art of Illusion is inspired by the lives of two great French illusionists - Jean-Eugene Robert-Houdin, who is often credited as being the inventor of modern magic, and Georges Méliès, who became famous as one of the most productive inventors of film and cinema. It's a play full of love, dreams, wonder and magic and I can't wait to see it on stage in London."
Waleed Akhtar's writing for theatre includes The P Word (Bush) and Kabul Goes Pop: Music Television Afghanistan (Brixton House/Mercury Theatre and HighTide).
Tom Jackson Greaves is a director and choreographer whose recent work has included Whistle down the Wind; The Jungle Book (Watermill); Rent (Hope Mill Theatre); Amelie (West End) and Priscilla Queen of the Desert (UK tour).
Rina Fatania plays Catherine. Her recent theatre work includes Favour (CleanBreak Company, Bush); Sheila's Island (UK tour) and NW Trilogy (Kiln). Television work includes Nolly; Wanderlust and People Just do Nothing. Film work includes Little English and Raabta (Bollywood Film).
Bettrys Jones plays April. Theatre work includes Red Ellen (Northern Stage); Bagdad Café (Old Vic) and Wise Children (Old Vic). Film work includes Cyrano and Private Peaceful.
David Langham plays Watchmaker. David's recent theatre work includes Peter Pan (Troubadour); Edmond de Bergerac (Birmingham Rep) and Pinocchio (National Theatre). Film work includes Lord of Misrule; The Statistical Probability of Love at First Sight and The Phantom of the Opera. Television work includes The Larkins (series 2); Pennyworth (season 3) and His Dark Materials (seasons 1 & 2).
Norah Lopez Holden plays Georges. Theatre work includes Hamlet (Young Vic); Equus (Theatre Royal, Stratford East) and The Winter's Tale (Shakespeare's Globe).
Brian Martin plays December. His theatre credits include Distinguished Villa and Jane Clegg (both Finborough); King John (RSC) and The Lieutenant of Inishmore (Noël Coward). Film work includes My Policeman; Pompeii and The Cocaine Famine.
Kwaku Mills plays Jean. Theatre work includes King Lear (Shakespeare's Globe); Queer Upstairs (Royal Court) and Perspective (National Theatre). Film work includes The Trouble with Jessica and television work includes Urban Myths: The Trial of Joan Collins; The Other One (Season 2) and I Hate You
The Art of Illusion runs Downstairs from 17 December 2022 to 28 January 2023
KEEPING YOU SAFE AT HAMPSTEAD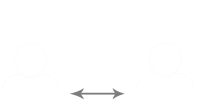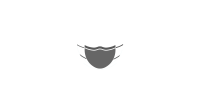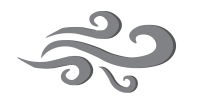 STATE OF THE ART VENTILATION