A CUP OF TEA WITH JEMMA REDGRAVE
Posted on 13 October 2023.
Posted in: Interviews with cast and creatives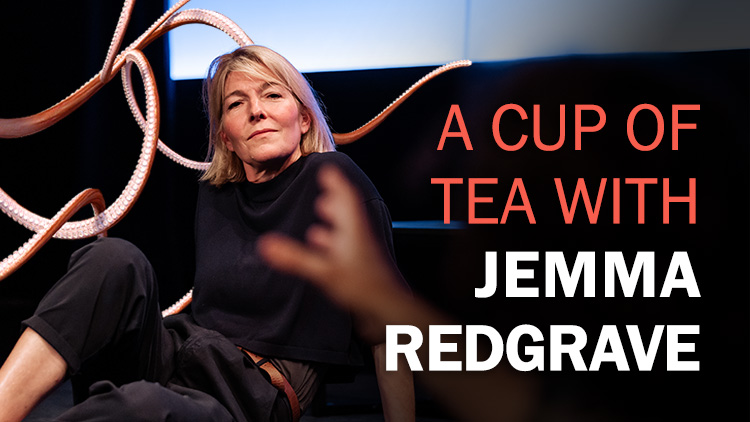 We caught up with actor Jemma Redgrave to talk acting highlights, advice, and Octopolis, which runs Downstairs until 28 October.
What first attracted you to Octopolis?
The incandescent beauty of the writing.
Tell us a little more about your character George.
George is an animal behaviourist, living with an octopus called Francis, in deep grief after the death of her husband, who, at the beginning of the play is hauled unwittingly out of her self isolation by the arrival of Harry, an anthropologist, billeted in the same house.
Without giving too much away, what's your favourite line from the show?
"He thought for a second as two more tentacles crept up his arm, toying with the undone button of his hastily rolled sleeve."
Do you have any pre-show rituals?
Just the usual: Vocal warmup and stretching.
What play have you seen recently that you've really enjoyed? And why?
The Motive and the Cue. I loved it, sensationally acted, a love letter to theatre.
What has been your highlight as an actor so far?
Well, any job I ever did with Roger Michell, one of the all time great directors. His company of actors miss him more than we can say.
What would your dream role be?
This is my dream role. Its extraordinary to find a part for a woman of my age that expresses so fully what most writers don't allow us to be.
Where's your favourite place in London?
It used to be Highbury. But now of course the Emirates Stadium.
And finally, what's the best advice you've ever been given?
"Everything can change after lunch"