Details
Hampstead Theatre is delighted to welcome back Propeller after their sell-out success with The Comedy of Errors and Richard III last summer.
Led by Director Edward Hall, internationally acclaimed all-male company, Propeller is renowned for combining a rigorous approach to the text with an exciting, physical aesthetic. Propeller engages its audience's imagination and brings fresh understanding to classic plays. It's Shakespeare rediscovered.
Henry V tells the tale of the greatest British warrior in English folklore. In a time when nationalism is at its most dangerous and exciting, and increasing numbers of British servicemen and women are seeing active service, Propeller brings its own unique take on one of Shakespeare's most famous plays. Thrilling and deeply moving, Henry V marks the beginning of a journey that takes us from the corridors of Westminster to the fields of France in an evening of unforgettable power.
Reviews
Time Out

The all-male Propeller company takes on Henry V with the consummate ease of a hand slipping into a chain-mail glove. Often this work has helped confirm the status of the title performer, but here the emphasis is on blokeish collaboration. Politically – at a time when people are more likely to sympathise with soldiers than their leaders – and theatrically this works. For sheer tigerish bravado, it would be difficult to beat the teasing camaraderie, rogueish inventiveness and lusty singing with which Edward Hall's cast animates the script.

Propeller has a long history of the improvisatory style that makes a strength of theatre's limitations (their 'Rose Rage' famously had cabbages standing in for severed heads), and here plenty of similar tricks engage onlookers. After marching on in grey camouflage, the men fling costumes haphazardly over their military fatigues; crates are shoved together to make anything from an altar to a coffin; and a bag of blood gruesomely symbolises a throat-cutting. The sense that this is a story being told on the hoof adds to the production's va-va-voom, and cast-sung songs maintain the military momentum.

Such emphasis on camaraderie makes it unfair to single out performers. Yet Dominic Thorburn's French ambassador steals several laughs with his sardonic twitches, while Tony Bell's 'everysoldier' Fluellen achieves both pathos and rogueish comedy. Throughout, Dugald Bruce-Lockhart's Henry exhibits a quiet and commanding dignity. He is the perfect leader for this band of ribald brothers.




Rachel Halliburton

,

11 July, 2012

Metro

More Shakespeare? Yes, but Edward Hall's all-male Propeller company is in a league of its own, and its testosterone-fuelled brand is well suited to Shakespeare's Henry V, an ostensibly nationalistic play about a legally dodgy conflict.

Hall's band of brothers ooze Saturday-night bravado in this tightly drilled, present-day production, with balaclavas, combats, bullets and songs by The Pogues and The Clash harnessing a very modern mythology of war.

There are lots of jokes at the expense of the French, yet the excellent use of squaddies as the chorus drives home the play's unsettling, ambiguous attitude to warfare. It's a pity that Dugald Bruce-Lockhart's Henry is a bit ready-made. He never quite captures the rites-of-passage journey from boy king to man.




Claire Allfree

,

10 July, 2012

Financial Times

There are two warrior kings in London at present. While Dominic Dromgoole's fine, period staging of Henry V continues at Shakespeare's Globe, into town rides the Propeller posse – Edward Hall's all-male company – with an excellent, though very different production. Hall's simple but effective device is to have a group of squaddies present the drama. They hover first in the theatre foyer, silent individuals in balaclavas and combat gear, then take to the stage singing The Pogues' "A Pair of Brown Eyes". Discovering the costumes, they slip into the parts, but they also share the storytelling role of the chorus, their presence alone enough to underscore the importance of the common soldier and the play's point that the peace, so hard won, did not continue.

It is a vigorous, exciting, inventive production that makes eloquent use of song and stage imagery. We first see Henry, seated in full uniform, showered with red poppy petals; when the company land in France, they gather behind wooden slats to resemble a D-Day landing crew. Such touches reinforce the enduring concerns of Shakespeare's play, holding the famous victory and the grim reality of war in tension throughout.

The staging is often funny and testosterone-fuelled, but it can also be touching: the scene with the French Princess Katherine (Karl Davies) attempting an English lesson is sweetly funny and the sudden switch, as the conflict ends, into a shocked emptiness, is beautifully done. Dugald Bruce-Lockhart's Henry is a tough customer who seems to steel himself against sentiment, though his relief at the battle's end suggests that his role has cost him much. The tight ensemble nature of the staging reflects the "band of brothers" ethos of the Agincourt victory and deploys the masculinity of the group with swagger but also subtlety.




Sarah Hemming

,

10 July, 2012

Evening Standard

Testosterone oozes from the work of Edward Hall's all-male company Propeller, and this interpretation of Henry V shows them at their best.

It's a percussive and gory account of Shakespeare's ballsy history play, enlivened by an array of muscular musical numbers — which aptly includes The Clash's London Calling as Henry and his followers meet at a pub in Eastcheap.

Dugald Bruce-Lockhart's Henry is convincing, even if not very sympathetic. He has a hardness that at times seems excessively austere; when he softens, it is not into soulfulness but something more like hollowness — as if to suggest that kingship has removed his core.

From the moment Henry's rowdy supporters share the opening chorus, their intense camaraderie is confidently developed. Dressed in battered military fatigues, they resemble thuggish security guards or even terrorists.

At other times they look a lot like football hooligans, thrilled by the idea of an away win in France. Yet the bonds and chemistry between them are sturdy, and there are satisfying performances throughout the company, with Gary Shelford, Chris Myles and Gunnar Cauthery standing out.

The strongest scenes are the most visceral ones. The heat of battle is pungently realised. But there's also some lovely humour, especially when the French princess Katherine (Karl Davies, once of Emmerdale) struggles with English vocabulary — and when Vince Leigh's Pistol is forcefed a leek.




Henry Hitchings

,

8 July, 2012

Daily Express

'Visceral, intelligent and ironclad theatre, this isn't just Shakespeare – this is rock and roll…Played like a cross between Band Of Brothers (whose title was taken from this play) and an Iraq War movie, Henry V has the visceral impact of Mad Max.'


,

,

WhatsOnStage

'There is so much that can be said about this brilliant company and superb production.'


,

,
Cast
Artistic team
EDWARD HALL AND ROGER WARREN
News
Posted on 10 July 2012
Henry V and The Winter's Tale Review By Claire Allfree, Metro
Posted on 21 June 2012
Propeller is an all-male Shakespeare company, which mixes a rigorous approach to the text with a modern physical aesthetic.
Tickets
Full price: £29
Mondays / previews: £22
Concessions: £15
Senior concessions: £15 (Saturday matinees only)
KEEPING YOU SAFE AT HAMPSTEAD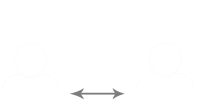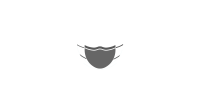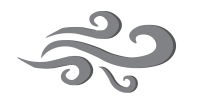 STATE OF THE ART VENTILATION