Details
Hampstead Theatre is delighted to welcome back Propeller after their sell-out success with The Comedy of Errors and Richard III last summer.
Led by Director Edward Hall, internationally acclaimed all-male company, Propeller is renowned for combining a rigorous approach to the text with an exciting, physical aesthetic. Propeller engages its audience's imagination and brings fresh understanding to classic plays. It's Shakespeare rediscovered.
The Winter's Tale tells the mysterious, extraordinary, tragic story of a man consumed by an inexplicable jealousy that destroys his family, his kingdom and himself. Wracked with guilt, Leontes sets off a chain reaction of events that leads to a miraculous climax and the chance of redemption. The greatest playwright writing at the height of his powers, this is poetry in motion. This is a re-visiting of Propeller's highly-acclaimed 2005 production.
Reviews
Metro

The Winter's Tale is the polar opposite in mood [to Henry V]; a play about a Sicilian king, Leontes, who loses his family and his mind after becoming convinced of his wife's adultery. Hall makes Leontes's dead son Mamillius the emotional – and mysterious – heart of the matter, using his toys to tell part of the story in a way that poetically casts the play as an elegy to lost childhood.

The middle, slightly tiresome act, set in a fantastical Bohemia, provides a blast of pure Propeller – replete with singing sheep and Autolycus as a shady, decaying glam rocker.

The wintry temperature is beautifully restored in the final scene, however, with a twist that icily refuses the possibility of redemption.




Claire Allfree

,

10 July, 2012

Daily Express

'The bravura shift in mood from the Deco elegance of the Sicilian court to the Day-Glo madness of Bohemia 16 years later is superbly handled, and includes some terrific dance routines'




Neil Norman

,

25 March, 2012

The Times

'I simply report that it excellently hits all the play's notes of royal and domestic tragedy, rustic comedy and sentimental wonderment'




Dominic Maxwell

,

25 March, 2012

The Guardian

'…it glories in a wonderfully louche performance from Tony Bell, who plays Autolycus as an ageing rock god…'




Alfred Hickling

,

25 March, 2012
Cast
Artistic team
EDWARD HALL AND ROGER WARREN
News
Posted on 10 July 2012
Henry V and The Winter's Tale Review By Claire Allfree, Metro
Posted on 21 June 2012
Propeller is an all-male Shakespeare company, which mixes a rigorous approach to the text with a modern physical aesthetic.
Tickets
Full price: £29
Mondays / previews: £22
Concessions: £15
Senior concessions: £15 (Saturday matinees only)
Audio Described Performance: Saturday 14 July 2pm, with a touch tour at 12.30pm
Captioned Performance: Friday 13 July 7.30pm, with transcribed post-show discussion
KEEPING YOU SAFE AT HAMPSTEAD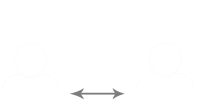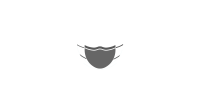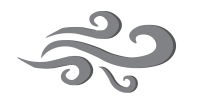 STATE OF THE ART VENTILATION