HAMPSTEAD DOWNSTAIRS / CELIA ATKIN PRESENT
BLACKOUT SONGS
By JOE WHITE
Directed by GUY JONES

Running time: 1 hour and 30 minutes without an interval
You told me you loved me, once. You said you carried me. You remember that? You still carry me? Or did you drop me, somewhere along the line?
Details
★★★★★ 'a dark, witty, indispensable drama' The Telegraph
★★★★ 'compulsive to watch' The Guardian
★★★★ 'witty, warm and unpredictable' The Financial Times
★★★★★ 'razor sharp dialogue' TheReviewsHub
★★★★ 'magnetic to watch' BroadwayWorld

★★★★ 'the performances of Alex Austin and Rebecca Humphries are nothing short of phenomenal' LondonTheatre1
★★★★ 'phenomenal performers Alex Austin and Rebecca Humphries' The I 
---
A chance encounter at an AA meeting and it's like a switch is thrown: they're drawn to one another, into a crazy passionate bond. Then later, once they're drinking again, they both have this almost-feeling that they might have met before – could even have been together, sometime in the past… Obviously that's impossible, so they must be thinking of somebody else. They should really get sober together and figure it out: that would be a worthwhile project. Maybe they will - just after one last quick drink…
Joe White is a former Channel 4 Playwriting Award winner whose play Mayfly (Orange Tree) won Most Promising New Playwright at the OffWestEnd Awards. Guy Jones, who directed Mayfly, returns to Hampstead following his triumphant production of Ruby Thomas' Either.
The cast includes Alex Austin (I Hate Suzie, Sky; Gundog, Royal Court) and Rebecca Humphries (Ten Percent, Amazon Studios; Wild Honey, Hampstead Theatre). 
Blackout Songs is a T.S. Eliot Foundation commission.
Production Development supported by The Next Decade Fund.
---
Our promise to you
In the event of Blackout Songs being postponed, you can choose between a full refund or credit to be used for any show at Hampstead.

As always, our audience, company and staff are our top priority. For more information about how we're keeping you safe, please click here.
---
We are excited to introduce two closed captioned shows for Blackout Songs. To book for these shows, please select either 30th November at 19:45 or 1st December at 14:45 and select the Caption User price type on the booking page.
---
An Audio Introduction is available for this production. This is a pre-recorded introduction describing the set, characters and costumes and includes an interview with the cast.
Click here to listen to the Blackout Songs Audio Introduction
Reviews
The Telegraph

"A rom-comish rapport is struck up at an AA meeting: Rebecca Humphries's unnamed Soho barfly, her Afghan-coat conjuring throwback hedonism, teasingly flirts with a dishy, impecunious artist – Alex Austin, fragile in a neck-brace and faltering of speech. Before he can get drawn into the group chat, she has staged an intervention, hauling him off for some "medicine". His reticence, her boldness – it's almost Richard Curtis-sweet. Then the action lurches, disorientatingly, forward. They meet again but she says she has no recollection of him. A mind-game? Evidence of an addled brain?

Guy Jones's production keeps the pair mainly on their feet, between facing flanks of seating, with only a few chairs, and themselves, for comfort. Over 90 minutes, which can start to feel like a small eternity, we're drawn into their psycho-drama of longing, need and mutually reinforced patterns of behaviour – months hurtle by, they pull apart, reunite for one last glug. It's a familiar subject redolent, say, of Blake Edwards's 1962 film Days of Wine and Roses, yet the livewire approach, accentuated by interludes of unpredictable movement, feels fresh, their co-dependency in a pas de deux with the grip of the hard stuff.

Humphries and Austin are gloriously on song: not playing the duo as "drunk" adds to the intoxicating sense that we're eavesdropping on a private, even cryptic affair, which coheres from their point of view. We must join the dots, just as they spill beans and spin yarns to keep themselves entertained and plug life-story gaps lost to oblivion"

To read the full review visit The Telegraph online here.

Blackout Songs: a dark, witty, indispensable drama


Dominic Cavendish

,

11 November, 2022

The Guardian

"Joe White's romantic tragedy ..brave and original …"


"In Joe White's play, directed by Guy Jones, the couple are played with a slowburn, charismatic power by Alex Austin and Rebecca Humphries."


"This is brave and original writing, hard-edged and unsentimental one minute, heart-meltingly warm the next. A funny kind of romantic tragedy that becomes compulsive to watch."

To read the full review visit The Guardian online here.

Blackout Songs review – drunk and disorderly exploration of love and addiction


Arifa Akbar

,

11 November, 2022
Cast
Artistic team
WRITER
JOE WHITE
DIRECTOR
GUY JONES
DESIGNER
ANISHA FIELDS
LIGHTING
CHRISTOPHER NAIRNE
SOUND
HOLLY KHAN
MOVEMENT
ISKANDAR R. SHARAZUDDIN
intimacy
ADELAIDE WALDROP
STAGE MANAGER
CIARA DREDGE
Cast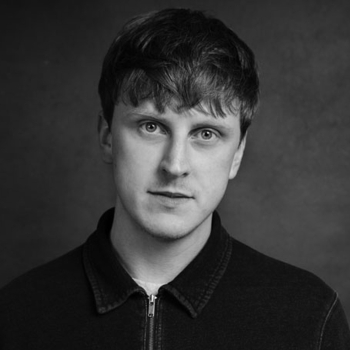 HIM
ALEX AUSTIN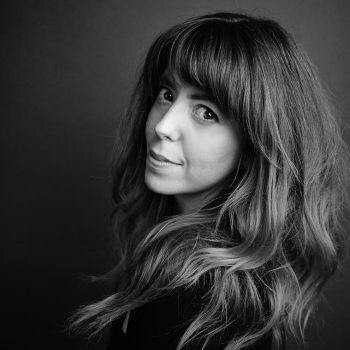 HER
REBECCA HUMPHRIES
News
Posted on 7 October 2022
We caught up with Blackout Songs writer Joe White to talk advice, writing influences, and his play opening at Hampstead Theatre on 4 November.
Posted on 16 September 2022
The world premiere of Rona Munro's new political thriller Mary, directed by Hampstead Theatre's Artistic Director, Roxana Silbert will feature:
Posted on 6 July 2022
Hampstead Theatre announces four World Premieres for Autumn 2022: Richard Eyre's The Snail House, Rona Munro's Mary, Georgina Burns' Ravenscourt and Joe White's Blackout Songs.
Tickets
First five performances: All tickets £5
Performances thereafter: £20
Seniors*: £12 (matinee only)
Under 30s and Students: £10
Emergency Services/NHS Workers: £10
Access: £10

*Ages 60+
Content Warnings
CONTENT WARNINGS - BLACKOUT SONGS
This production contains strobing, pulsating and flashing lights and haze. 
There will be complete darkness for a maximum of 45 seconds at multiple points during the show. 
Themes of alcoholism, addiction and grief. 
References to suicide, self-harm and violence. 
Readmittance is not permitted during the performance. 
Please note that our content warnings evolve as the production does throughout rehearsal and previews, so there may be changes made between booking and attending the theatre. If you would like to speak to a member of our team about specific themes or concerns, please call the Box Office on 020 7722 9301 or email boxoffice@hampsteadtheatre.com
KEEPING YOU SAFE AT HAMPSTEAD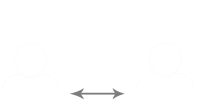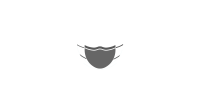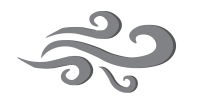 STATE OF THE ART VENTILATION