HAMPSTEAD DOWNSTAIRS / CELIA ATKIN PRESENT
BISCUITS FOR BREAKFAST
By Gareth Farr
Directed by Tessa Walker

Running time: 1 hour 40 minutes without an interval
People always need to eat. If you can cook, really cook, if you know flavour and taste and texture, people will pay you to do it. People always need to eat. Always.
Details
★★★★★ 'powerful play powerfully performed' LondonTheatre1
★★★★ 'deeply touching' TheReviewsHub
'It's quite a while since I saw two young actors strike sparks off each other quite as convincingly as the superb Boadicea Ricketts and Ben Castle-Gibb' The Times 
---
They don't seem an obvious match.  Joanne is spikey, defensive, a survivor, whilst Paul is quiet, considered - and hiding profound grief for his father.  But the pleasure he takes in cooking - and the astonishing food he prepares – creates a bond between them. So, when the hotel where they both work closes and they start to spiral into poverty, it throws everything up in the air – first the dreams of a cookbook and a restaurant, and, eventually, even the dreams of a future together…
Gareth Farr is an award-winning writer for theatre and TV. His play Britannia Waves the Rules (Royal Exchange Manchester) won the Bruntwood Prize for Playwriting in 2011, toured twice, and has since been produced in Australia. His play The Quiet House was performed at Birmingham Rep and Park Theatre and was directed by Tessa Walker. Biscuits for Breakfast is Tessa Walker's second collaboration with Gareth Farr, and she returns to Hampstead Theatre following her productions of Ravenscourt, Big Big Sky and The Glad Game Downstairs.
Biscuits for Breakfast will star Boadicea Ricketts whose recent theatre work includes Addictive Beat (Boundless Theatre), She Ventures & He Wins (Young Vic) and East (King's Head) where she was Offie nominated for Best Actress. Her television work includes Call the Midwife, Grantchester and Unprecedented: Going Forward. She will be joined by Ben Castle-Gibb who has recently been seen in Frankenstein (Perth Theatre/ Belgrade Theatre/UK tour) and Season 4 of the television show You.
---
Our promise to you
In the event of Biscuits for Breakfast being postponed, you can choose between a full refund or credit to be used for any show at Hampstead.
As always, our audience, company and staff are our top priority. For more information about how we're keeping you safe, please click here.
---
We are excited to introduce two closed captioned shows for Biscuits for Breakfast. To book for these shows, please select either 31st May at 19:45 or 1st June at 14:45 and select the Caption User price type on the booking page.
---
 An Audio Introduction is available for this production. This is a pre-recorded introduction describing the set, characters and costumes and includes an interview with the cast.
Click here to listen to the Biscuits for Breakfast Audio Introduction
Cast
Artistic team
WRITER
GARETH FARR
DIRECTOR
TESSA WALKER
DESIGNER
CECILIA CAREY
LIGHTING
MATT HASKINS 
SOUND
HOLLY KHAN 
movement
REBECCA WIELD
stage manager
JEANETTE MAGGS
Cast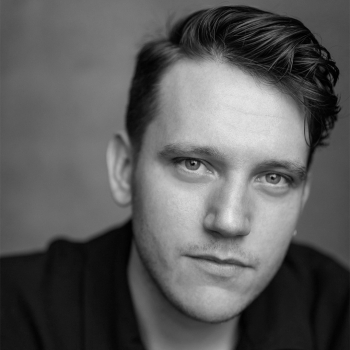 PAUL
BEN CASTLE-GIBB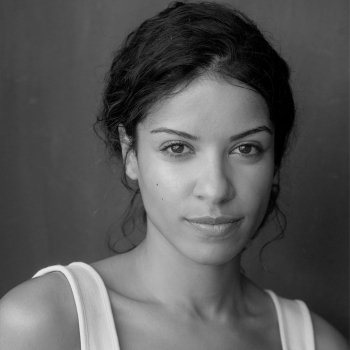 JOANNE
BOADICEA RICKETTS
Dad (recorded)
Giles King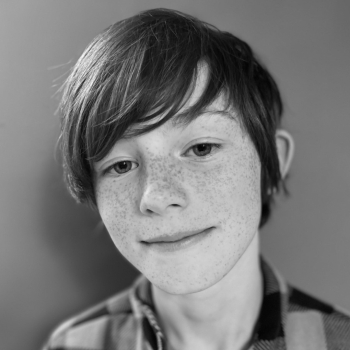 Young Paul (recorded)
Rufus Flowers
News
Posted on 12 January 2023
Hampstead Theatre today announces three new plays for its Downstairs space for Spring 2023.
Tickets
First five performances: All tickets £5
Performances thereafter: £20
Seniors*: £12 (matinee only)
Under 30s and Students: £10
Emergency Services/NHS Workers: £10
Access: £10

*Ages 60+
Content Warnings
CONTENT WARNINGS - biscuits for breakfast
This production contains:
Flashing lights
Strobe lighting
Haze
Strong language
This production contains reference(s) to:
Hunger
Death
Addiction
Alcohol abuse
Please note that our content warnings evolve as the production does throughout rehearsal and previews, so there may be changes made between booking and attending the theatre. If you would like to speak to a member of our team about specific themes or concerns, please call the Box Office on 020 7722 9301 or email boxoffice@hampsteadtheatre.com