Greg Ripley-Duggan for Hampstead Theatre Productions presents a Hampstead Theatre and Birmingham Repertory Theatre co-production of
PRISM 2019 TOUR
STARRING ROBERT LINDSAY AND TARA FITZGERALD
WRITTEN AND DIRECTED BY TERRY JOHNSON
WITH VICTORIA BLUNT AND OLIVER HEMBROUGH

The first time I held a prism and turned it to the light it did what the Impressionists struggled a lifetime to do; it embraced the light, split the light; it seemed to understand the very secret of light.
Details
★★★★ 'Robert Lindsay excels in his portrayal of this passionate, boozy character, who was famous for making his female stars look stunning on screen. Johnson ingeniously weaves Cardiff's different realities into an engaging piece of theatre… Not just for movie buffs.' The Sunday Times
★★★★ 'a funny and absorbing play…who needs the movies when you've got theatre?' The Times
★★★★ 'Lindsay is amazing to watch. He evokes the casual charm that made Cardiff magnetic to the women he worked with as well as the professional obsessiveness that led him to experiment with prisms and seek to reproduce the textures of a Vermeer or Renoir on screen' The Guardian
★★★★ 'Exquisitely achieved.' The Independent
★★★★ 'Robert Lindsay is in glorious, compelling form as the charmer who believed 'life is temporary, film is forever'. His quicksilver performance lights up the stage.' Metro
---
Following a sell-out run at London's Hampstead Theatre, Terry Johnson's Prism returns to the stage as part of a national tour with the 'magnetic' (The Guardian), 'perfect' (The Times) and 'glorious' (Mail on Sunday) Robert Lindsay reprising his role as the double Oscar-winning cinematic master Jack Cardiff, 'the man who made women look beautiful' (Vanity Fair).
Jack Cardiff has retired to the sleepy village of Denham, Buckinghamshire. His days of hard work - and play – on some of the most famous film sets in the world are now long behind him, as are his secret liaisons with some of the most famous women in the world... Surrounded by memorabilia from a lifetime of 'painting with light', the writing of an autobiography should be an easy matter - were it not that Jack would now rather live in the past than remember it…
Multi award winning Terry Johnson's manyhits include Hysteria, La Cage aux Folles, Mrs Henderson Presents and Dead Funny.
Double Olivier Award winner Robert Lindsay's theatre credits include Dirty Rotten Scoundrels (West End) and The Entertainer (Old Vic Theatre). Television credits include My Family and Genius.
The commissioning of Prism was funded by NEXT DECADE, a joint Hampstead Theatre/AKO Foundation initiative.
The original production was generously supported by Lin and Ken Craig
Please note: Tickets cannot be booked with Hampstead Theatre – please book directly with the touring venues
TOUR DATES 2019

BIRMINGHAM REPERTORY
3 - 12 OCTOBER
RICHMOND THEATRE
14 - 19 OCTOBER
NOTTINGHAM THEATRE ROYAL
21 - 26 OCTOBER

EDINBURGH KINGS
28 OCTOBER - 2 NOVEMBER

CHICHESTER FESTIVAL THEATRE
5 - 9 NOVEMBER

GUILDFORD YVONNE ARNAUD THEATRE
11 - 16 NOVEMBER

CAMBRIDGE ARTS
18 - 23 NOVEMBER

MALVERN FESTIVAL THEATRE
25 - 30 NOVEMBER
BOOK TICKETS
Cast
Artistic team
WRITER & dIRECTOR
TERRY JOHNSON
DESIGNER 
TIM SHORTALL
LIGHTING 
BEN ORMEROD
VIDEO DESIGN
IAN WILLIAM GALLOWAY
SOUND
JOHN LEONARD
MUSIC BY
COLIN TOWNS
Cast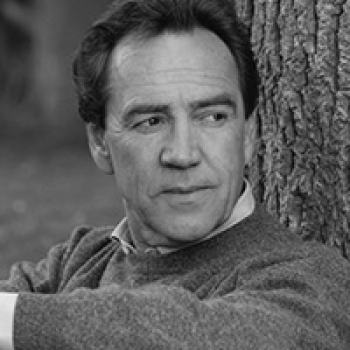 JACK CARDIFF
ROBERT LINDSAY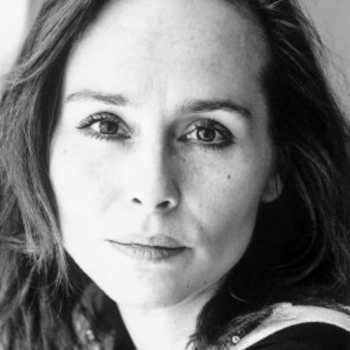 NICOLA
TARA FITZGERALD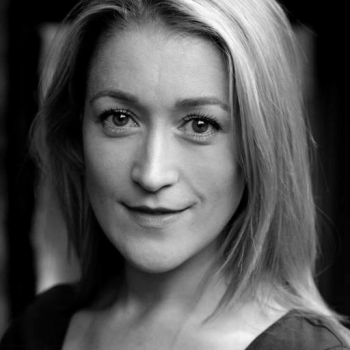 LUCY
VICTORIA BLUNT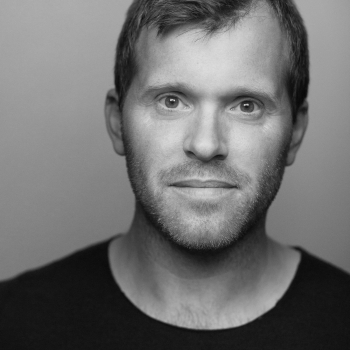 MASON
OLIVER HEMBROUGH
News
Posted on 21 May 2019
Terry Johnson's Prism returns to the stage as part of a national tour with Robert Lindsay reprising his role as Jack Cardiff and Tara Fitzgerald joining as Nicola Cardiff
KEEPING YOU SAFE AT HAMPSTEAD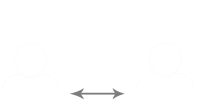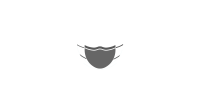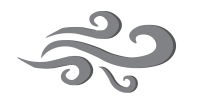 STATE OF THE ART VENTILATION