★★★★★ for Chariots of Fire West End transfer from Time Out
Posted on 10 July 2012.
Posted in: Theatre Reviews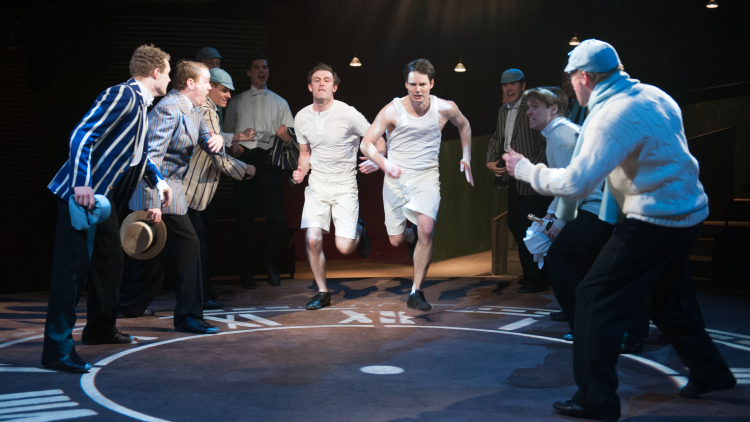 Chariots of Fire Review
By Laura Barnett, Time Out
Two problems face any stage adaptation of the hit 1981 film 'Chariots of Fire', which depicts sprinters Eric Liddell and Harold Abrahams's triumph against the odds at the 1924 Paris Olympics. One is that nobody can hear the title without thinking of Vangelis's stirring theme tune; the other is that everybody already knows the ending.
So it's to the credit of this superb production – directed by Ed Hall, and now in the West End after a speedy transfer from his Hampstead Theatre – that it tackles these issues head-on. The Vangelis tune is the first thing we hear as the lithe, astonishingly energetic cast run round Miriam Buether's beautifully-designed set: a revolving circuit, with specially-constructed 'stadium seats' on the stage allowing some audience members (including me) to come as close to the action as possible.
Mike Bartlett's pitch-perfect adaptation segues seamlessly between Abrahams's troubled time at Cambridge and Liddell's more relaxed Christian Scottish background. Bartlett emphasises the fact that despite their very different circumstances, both runners were outsiders: Abrahams for his Jewishness (even his Cambridge professors are unnervingly anti-Semitic), and Liddell for the uncommon Christian conscience that prevents him from sprinting on a Sunday.
Several races are enacted on stage, ratcheting up the tension even when we know the outcome. And the cast of 21 is one of the most hard-working and multi-talented I've ever seen – as well as running (by the end of a week of shows, they must have completed several marathons), they do press-ups, sing, play instruments and dance.
James McArdle (Abrahams) and Jack Lowden (Liddell) shine as the two leads; Nicholas Woodeson is excellent as Abrahams's moustachioed coach, Sam Mussabini; and Tam Williams, as Lord Lindsey, deserves a special mention for his prowess at clearing hurdles. An unmissable show worthy of London's Olympic year.
To visit Time Out online click here
KEEPING YOU SAFE AT HAMPSTEAD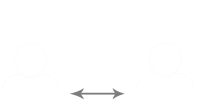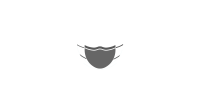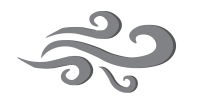 STATE OF THE ART VENTILATION