Getting To Know You: Will Mortimer, Literary Manager
Posted on 22 November 2012.
Posted in: Interviews with cast and creatives
We caught up with Literary Manager, Will Mortimer, about programming Hampstead's seasons, being inundated with scripts, and winning a denim jacket designed by Samantha Mumba…
How long have you been working at Hampstead Theatre?
I've been here a little over two years now.
What does a normal day at Hampstead involve?
Every day seems to start in the same way, with excellent intentions to read a certain play, respond to a certain writer, catch up on all those other scripts piling up. I can't say this always happens. Everyone always thinks I spend most of my day reading, but in truth I tend to read scripts on my commute to work and then when I'm in the office it is mostly about dealing with plays in production or about to go in to production, so there is a lot of dealing with contracts and commissions and agents, lots of meetings with writers to discuss plays, lots of organising for the future and what we want to programme and how we can make that happen, and lots of trying to keep my head above water – or in this case trying not to let the piles of scripts come crashing down. It's a brilliant job and every day is very different.
What inspired you to work in theatre?
I think like most people it began with performing in plays at school and drama clubs. Then when I went to university I realised I was a terrible actor but that I liked putting shows together, so it all started from there.
How did you get to where you are today?
When I was at university in Leeds I started directing plays and did some internships at the Donmar Warehouse and Shakespeare's Globe. It all led me to the West Yorkshire Playhouse who let me direct a few readings of new plays – which put me in the world of new writing and working with writers – and it went on from there really. I ended up directing and working as a dramaturg working with lots of new writers until a few years ago when I decided I wanted to just focus on being a Literary Manager, which led me in to this job.
What is the best part of your job?
I love the absolute focus of sitting down with a writer and talking about their play. Why it works, what could be made to work better, how we can see it develop etc. And then after all that telling them that we're going to put it on. It's a great feeling being able to offer a production to a play and knowing how much the writer will gain from it as a result.
What is the worst part of your job?
The admin! It never stops. You ignore your post at your peril because it only takes a day or two for a dozen more scripts to arrive, and each and every one must be dealt with.
Tell us something that it would surprise people to know about your role.
There is a certain amount of dog sitting when Edward Hall brings in his dog – I've mastered the simultaneous tasks of reading a script whilst cradling a dog that wants to escape since starting here.
Favourite moment working at Hampstead?
Programming Belongings by Morgan Lloyd-Malcolm. She is such a brilliant writer, the play absolutely deserved to be produced and it was all a bit magical how the whole journey went.
Any particularly funny moments while here at Hampstead Theatre?
The most recent moment was our Marketing Manager's extraordinary performance as Jack the Pumpkin King from The Nightmare Before Christmas – an all singing extravaganza with a real pumpkin on a cold Tuesday afternoon that came from nowhere.
Favourite play at Hampstead?
55 Days is masterly, and to have a new Howard Brenton play at Hampstead Theatre is a total dream. It's a wonderful play, very detailed, intelligent, entertaining and important. Everything I think a good play should be.
Most of the staff at Hampstead seem to have started in amateur dramatics – tell us about your most memorable am dram experience.
I've only done one am dram show which was horrific (and the best story is probably inappropriate for the website), but I spent a lot of time doing embarrassing musicals at university which my friends like to remind me about – I once wore a denim jacket designed by Samantha Mumba that I won in a competition that my friend jokingly entered me in for in a production of Fame – that was a low point.
Any backstage gossip?
I did just find out something actually, but I am saving it for our Christmas quiz and will reveal it then!
Most viewed
Getting To Know You: Robyn Hardy, Company Stage Manager Read full story
Getting To Know You: Charlie Bath, Administrator and Executive Assistant Read full story
KEEPING YOU SAFE AT HAMPSTEAD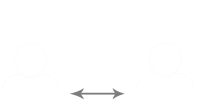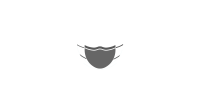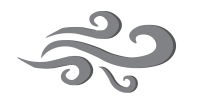 STATE OF THE ART VENTILATION