Graham Norton meets Maureen Lipman
Posted on 27 November 2012.
Posted in: Main Stage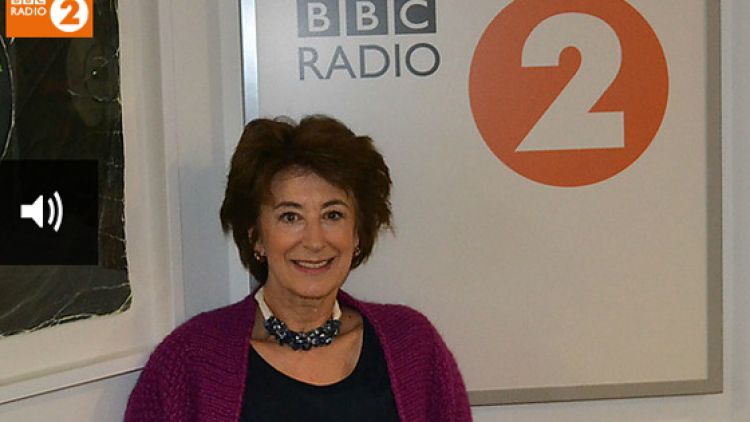 Maureen Lipman joined Graham Norton on his BBC Radio 2 programme this weekend to talk about Old Money, confronting widowhood and 'the last great exploration'. You can listen to the full show (see the listen again box above) or read an extract below.
Graham Norton: Maureen Lipman joins us now as she is starring in the world premiere of Old money by Sarah Wooley at Hampstead Theatre, directed by the lovely Terry Johnson. Hampstead Theatre is so posh now – it used to be an old cabin in a wood and now it's lovely.
Maureen Lipman: It's a different theatre now. Those of us who played in the cottage in the woods really loved the cottage in the woods. People used to shout at you from the audience each night! I did love the old building but this is much flasher and it's on a roll with Chariots of Fire, The Judas Kiss and 55 Days – they're busy and we're busy.
GN: It's in Swiss Cottage, where I went to Central, and the Saturday matinee audience in Swiss Cottage is quite specific.
ML: Well all matinee audiences are quite specific – you're saying it's a Jewish audience? It's an entire audience that are shrugging. I'm one of those people who love matinees. I love matinee audiences because they are people who really want to come to the theatre come rain or shine, zimmer frame or baths they want to go to the theatre. They're not the Saturday nighters, they're always very bright and here they're queuing for returns. They're sitting in rows and there are people with dogs and outside you have this wonderful street market – I've had an Egyptian lunch every day for three weeks.
GN: Oh fabulous! Now you haven't started doing it in front of people yet?
ML: No we haven't, no.
GN: So, 29th November?
ML: That's our first preview. The next day I take a ferry to Bruges.
GN: It's a Christmas show – you're running all the way to 12 January?
ML: It's a very curious Christmas show because you wouldn't call it a black comedy but it's a bleak comedy. It's about a widow who comes out of a chrysalis and starts doing things perhaps she shouldn't. It's fascinating for me because I went through it and because, as an actor, there's always that eye on you saying 'are you doing this right?' and there is no 'right', there's only you. And this particular woman is very downtrodden and has been pushed into a marriage she didn't want so post-funeral the shell cracks and it's all hell to pay. It's not 'Jingle Bells, Jingle Bells' by a long chalk.
GN: I think it's odd sometimes that widows discover that it wasn't their husband holding them back – it's 'now that I can do these things, I still don't want to do them!'
ML: Well, there's that widow and then there's the one who discovers a lot of things that she never did – the point is that there's no widows support group. You find yourself in a foreign country. You've been part of a unit for 35 years or more, you've been so-and-so and so-and-so, Bill and Jean, Mo and Jack, and then suddenly you're just you and what are you? You've brought up the kids, you've done your bit, you did or didn't have a career – what do you do? And you're given about, in my experience anyway, six months before the eyes start rolling when you mention his name. Of course, in my case it's much easier because his name was known and I could go about talking about him and everything but for most people it's a very strange state, like being an amoeba.
GN: If there's anyone listening to this show, who is going through that right now, did anyone give you good advice? Were there wise words that someone said that helped you through it?
ML: No. The advice from day one was to find things that made you happy even if it's watching three episodes of Curb Your Enthusiasm back to back, which we did. No, my advice, which is something I didn't have, is to form a support group and each couple of weeks or once a month sit there with a bunch of widows and widowers and say, 'let's talk about Tim. What was he like? Where did you meet? How was it in the end? What were your best memories?', just so you get the chance to say something about Tim, or Jim, or Bill, because you can't wipe out the last 40 years and yet you're expected to. You're expected to pull yourself together after a period of time which others dictate to you. You get a lot of people saying 'well, in three months time you'll be this and then you'll be angry, then you'll go out and buy a new coat, then you'll move house' and no, you'll behave as you are and were but people will certainly ask you about dating again. If you're good at it when you're 19 you'll probably be good at it when you're 59. In my case I was rubbish and I had to start thinking again 'what heavens? You will make a fool of yourself but you are basically the same person in a durndal skirt dancing round your handbag at the Cock and Bull.'
GN: I suppose in a way you have outlets in that you've got work and you write which must be a fantastic thing to do – that you can sit down and even if you're not telling anyone you're telling a page?
ML: I wish. I used to have a column but I lost that when Jack was ill and I didn't feel particularly funny. It was great for me because it meant I had a memory and now I look back and if I didn't have all those columns I wouldn't know what the heck my life had been about! I've only got a series of funny stories that I've told too many times. Actually I've been making a TV programme, a documentary, something I swore I would not do, 'the celebrity route', but it's on memory and I don't know when it will come out. It's been a real journey for me because my father lost his memory when he had an operation and it never came back and it did lead to some strange and wonderful moments but on the whole it was a terrible blow. I want to know what goes on in there and it's the last great exploration, what goes on in the brain, so last week I had a day off from rehearsals to finish part of it. We've done things like talked to Terry Pratchett, Paul McKenna did an experiment on me, I've been in a brain scanner and last week I held a brain – interesting. I saw the slices with Alzheimer's and the slices without and I said very specifically when I go in the machine I do not want to know what I've got or haven't got because that's the ultimate TV programme, 'Maureen Lipman looks at her brain and finds she's got something terrible'. I don't want that…
KEEPING YOU SAFE AT HAMPSTEAD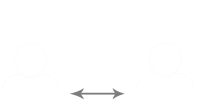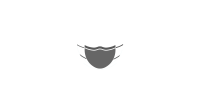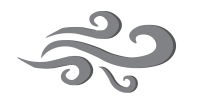 STATE OF THE ART VENTILATION