New Downstairs season now on sale
Posted on 14 March 2013.
Posted in: Announcements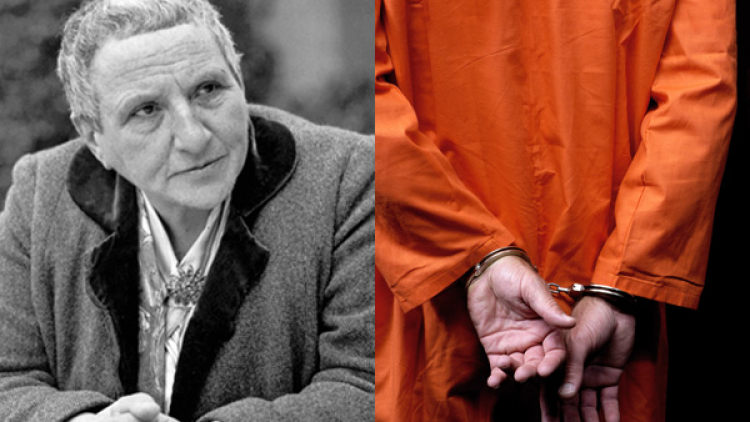 Hampstead Downstairs / The Peter Wolff Trust are delighted to announce two new plays; Say It With Flowers by award-winning theatre maker Katie Mitchell and A Human Being Died That Night by the acclaimed playwright Nicholas Wright.
Say It With Flowers
Material written by Gertrude Stein
Directed by Katie Mitchell
Designed by Alex Eales
Friday 5 April to Saturday 4 May 2013
Hampstead Downstairs is delighted to welcome back the critically acclaimed director Katie Mitchell after last year's The Trial of Ubu on the Main Stage and the sell-out small hours. Mitchell brings 'her relentlessly innovative approach' (The Independent) to Say It With Flowers and takes the audience on a surreal and unexpected journey through a selection of celebrated American modernist Gertrude Stein's writing.
The cast is Laura Harling, Peter Hobday, Sarah Malin, Sarah Northgraves and Sean Jackson
Katie Mitchell's other credits include Hansel & Gretel, A Woman Killed with Kindness, Women of Troy (all National Theatre) and Written on Skin (Royal Opera House).
Say It With Flowers will be performed in promenade and will last 45 minutes. There will be two performances each night.
A Human Being Died That Night
By Nicholas Wright
Directed by Jonathan Munby
Designed by Paul Wills
Friday 10 May to Saturday 15 June
'I was a veteran fighter. That's how I saw myself. But at the end of the day, Pumla, all that I really am is a veteran of lost ideologies. Once you realise that, you lose your innocence'
1997, Pretoria Central Prison, South Africa. Psychologist Pumla Gobodo-Madikizela prepares to sit opposite the apartheid regime's most notorious assassin.
A member of the Truth and Reconciliation Commission, she is interviewing Eugene de Kock while he serves 212 years for crimes against humanity, murder, conspiracy to murder, attempted murder, assault, kidnapping, illegal possession of firearms, and fraud.
How did he become one of the most reviled figures in apartheid history? Is she able to overcome her disgust and hate for this monster and find the human within? And will he even be prepared to open up and tell an educated black woman the truth?
Nicholas Wright makes his Hampstead Downstairs debut following his sell-out hit The Last of the Duchess on the Main Stage in 2011. A Human Being Died That Night is based on the best-selling book of the same name by Pumla Gobodo-Madikizela and explores her extraordinary interviews with Eugene De Kock, her time on the TRC, and how a fundamentally moral person could become a mass murderer.
Director Jonathan Munby makes his Hampstead Theatre debut. Theatre credits include A Number (Menier Chocolate Factory), Company (Sheffield Crucible), Life is a Dream (Donmar Warehouse) and A Midsummer Night's Dream (Shakespeare's Globe).
For further press information please contact either
Sharon Kean at sharon@keanlanyon.com or 020 7354 3574 / 07973 843133
or Clióna Roberts at cliona@crpr.co.uk or 020 7704 6224 / 07754 75 65 04
Listings Information
Dates:
Say it with Flowers – Friday 5 April to Saturday 4 May 2013
A Human Being Died that Night – Friday 10 May to Saturday 15 June
Times:
Say It With Flowers – Monday – Saturday 7.45pm & 9pm (only 7.45pm on 6, 7 and 17 April) Saturday matinees (excluding 17 April) 3.15pm & 4.30pm
A Human Being Died That Night – Monday – Saturday 7.45pm Saturday matinees (excluding 11 May) 3.15pm
Prices: £12, £10 concessions and access £6 and £5 for the first five performances.
Booking:
online – www.hampsteadtheatre.com
Tel: 020 7722 9301
Mon – Sat 10am – 7pm
In person at Hampstead Theatre, Eton Avenue, Swiss Cottage, London NW3 3EU
KEEPING YOU SAFE AT HAMPSTEAD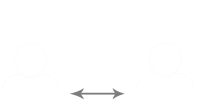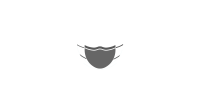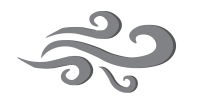 STATE OF THE ART VENTILATION