Raving: ★★★★★ from Daily Mail
Posted on 25 October 2013.
Posted in: Theatre Reviews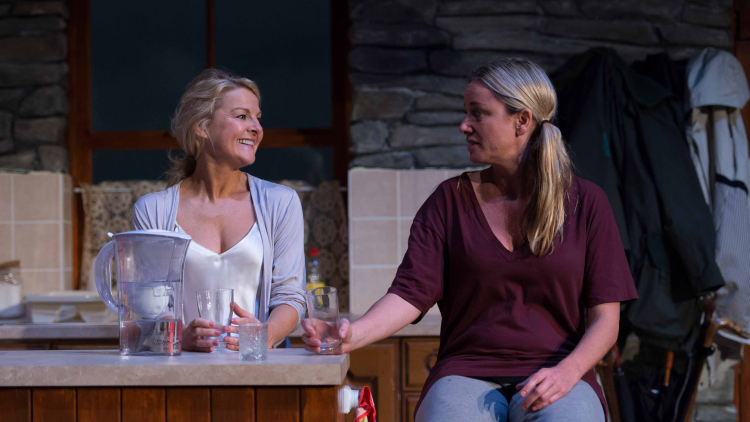 It's rude, crude and absolutely hilarious
By Quentin Letts, Daily Mail
Simon Paisley Day's new, adult comedy Raving made me laugh as hard as One Man, Two Guvnors did.
Just like that hit show, this one set off my wheezy chest. Oxygen for the man from the Mail in row K, pronto!
Raving is quite rude. There is lots of swearing, stuff about sex, and a breast-milk scene which may have you gagging.
At one point a Hoorayish ex-SAS officer (played brilliantly by Nicholas Rowe) relieves himself in a kitchen sink, blithely dismissive of other people in the room. That was the moment my asthma kicked in.
A minxy 17-year-old girl (Bel Powley) keeps flashing her boobs at the back wall. Add jokes about a disabled boy losing his virginity, a dollop of anti-Welshness, plus a certain levity about drugs.
It is not a show you would automatically want to select next time you are looking to entertain Sister Wendy for the evening — or, for that matter, your sub-teen children. But this play is fresh, witheringly cruel about London professional couples, and honkingly funny.
Mr Paisley Day, until now better known as an actor, uses the old device of a weekend in the country. Wales. Remote Wales, moreover.
The city types who gather at their rented weekend cottage find that mobile phone coverage is patchy. In a moment of life imitating satire, people either side of me checked their mobiles during the first half. Londoners really are wedded to their darn BlackBerries.
Back to the plot. London PR man Ross (Robert Webb) and his taut-bottomed wife Rosy (Sarah Hadland) have booked the cottage. Ross and Rosy pride themselves on being a perfect couple. Ghastly people often do.
Their weekend guests are Left-wing losers Briony (Tamzin Outhwaite) and Keith (Barnaby Kay), plus howling Hoorays Serena and Charles (Mr Rowe).
Serena is played by Issy van Randwyck. Hello, I thought at first, Miss van Randwyck is the wife of Edward Hall, who runs the Hampstead and directs this show. The Hall family has sometimes been a bit prey to nepotism.
But Miss van Randwyck, with her Felicity Kendal voice and startled-Womble hairdo in the second half, is an utter treat as boozy, politically-incorrect Serena. She and Mr Rowe are comedy gold.
This is a play about the self-destruction of control freaks (i.e. Ross) and the life-enhancing possibilities of libertarian loonies such as Serena and Charles.
The emotionally and sexually constipated couple, Briony and Keith, slowly have their anxieties ironed out by, well, the chaos of everything. It could almost be Sir Alan Ayckbourn's answer to Withnail & I.
Jonathan Fensom's set offers us the occasional glimpse of Welsh countryside — when the rain is not pelting down outside.
There is a repeated joke about the lack of space in one of the bedrooms — a door which you can open only a few inches before it hits a bed. Anyone who has rented a cottage in Pembrokeshire may recognise this habitual truth.
Raving is, at one point literally, a blast.
Click here to visit the Daily Mail Online
KEEPING YOU SAFE AT HAMPSTEAD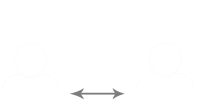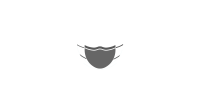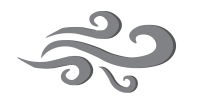 STATE OF THE ART VENTILATION