YOUR interview with Raving's Robert Webb
Posted on 11 October 2013.
Posted in: HT Blogs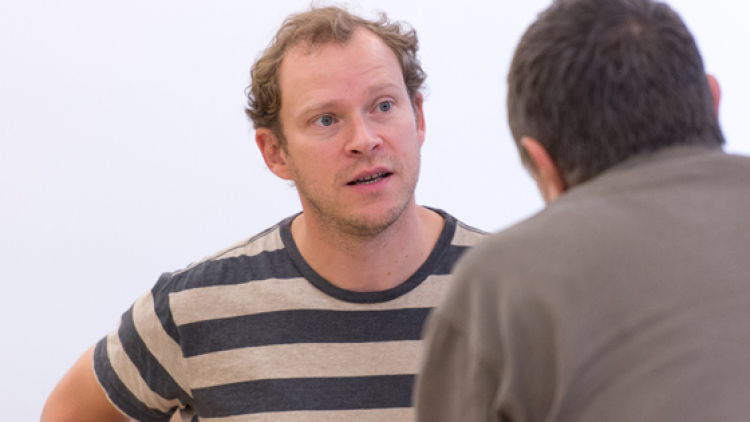 We gave our online followers the opportunity to ask Robert Webb any questions they wanted – and the tweets came in thick and fast! We grilled him with our 12 favourites about everything from Raving to Peep Show via Numberwang and poetry and here are the results.
Thank you to everyone who sent in questions and apologies to those we couldn't publish – there was such an incredible variety you made the selection process very difficult! We'd also like to take this opportunity to say a huge thank you to Robert.
Robert will be appearing as Ross in Raving running on the Main Stage 17 October – 23 November.
How does it feel to be returning to the stage after 5 years? @EmParisx
Great! There's nothing like performing in front of a live audience, especially for comedy. They keep you on your toes. Also, you get to really polish a performance in rehearsal, which there's never time to do in TV.
What is it about #Raving that tempted you back to the stage? @dlmfarquhar
It's just a very funny play. Also, I've been hoping to work with Ed (the director) for ages but the right thing hadn't come along. Sometimes I read a play and think: 'well this is all fine but… why me?' With this, I thought I just had to play Ross. In fact, I'd be annoyed to see anyone else do it.
If you could play any of the other characters in #Raving which one would you pick? @Julie_Delahaye
Rosy [Ross' wife]. But that would be quite an adventurous casting decision.
Is David Mitchell really that clever all the time? @kdwignall
Basically, yes. At least, there isn't much difference between how he talks on a panel show and how he talks in the pub.
What is your favourite M&W [That Mitchell and Webb Look] sketch that you wrote or co-wrote? @iamauthentic
I'm proud of all of it but I do love The Adventures of Sir Digby Chicken-Ceasar, just because it's such a mad idea and he was such fun to play.
What TV show would you like to have a cameo in, and what part would you play? @HannahShaddock
I'd like to be in the BBC newsroom in the background when Huw Edwards is saying something very serious. Accidentally setting fire to some stationary.
How much are you really like Jez? @dlent724
Not much. Let's see, he's deluded, talentless, pathologically selfish and quite thick. In fact, on paper, he's an absolute monster. He has an urge to take the piss out of everything which I share. But I get to write a sketch about it whereas Jez would just say it out loud to anyone who was listening.
What's your favourite Jeremy quote? @DGrant261
'If you don't think about it, there's always a chance it didn't happen.' Picked at random – there are hundreds of goodies.
How do you picture Mark, Jez & Super Hans in 20 years time? @meegan_eliza
All of them living in exactly the same place, doing exactly the same thing.
Is 37 #numberwang? @jduganbarrett
Only after 2pm on Thursdays.
Loved your doco on the BBC about poetry & TS Eliot. Wondering what poetry you're currently feeling inspired by? @indeskidge
Don Paterson's Rain and Landing Light are both amazing. I bought Clive James' new collection, Nefertiti in the Flak Tower recently but daren't open it until rehearsals are over and I've got some proper time.
I loved you in #FreshMeat and #PeepShow, what inspires your comedy? @gingerkaty
Well, there were the people who I loved watching when I was growing up: John Cleese, Hugh Laurie, Rik Mayell, Rowan Atkinson, etc. But on a more day-to-day level, I just like doing a job which I enjoy, which doesn't do any harm, and which sometimes cheers people up. Oh yes, and I'm a massive show-off who has a weird longing for the unearned love of strangers.
KEEPING YOU SAFE AT HAMPSTEAD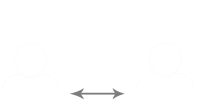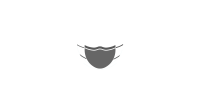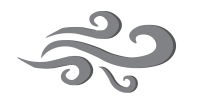 STATE OF THE ART VENTILATION