Drawing the Line: ★★★★ from Guardian
Posted on 10 December 2013.
Posted in: Theatre Reviews
Howard Brenton's ambitious account of the partition of India in 1947 crams an amazing amount into 25 scenes of cool clarity
By Michael Billington, Guardian
It is not often a critic wishes a play were longer. In the case of this ambitious account by Howard Brenton of the partition of India in 1947, however, I found myself craving more than two-and-a-quarter hours. Brenton crams an amazing amount in but still leaves me wishing he had explored alternative scenarios to the hectic timetable for Indian independence.
Brenton's focus is on Cyril Radcliffe, the British judge deputed by Clement Attlee to work out the division of the Indian subcontinent on Hindu and Muslim lines in the space of five weeks in 1947. Ignorant of India, mathematics or map-reading, the principled Radcliffe finds himself the victim of despair, as well as Delhi belly, and enmeshed in a whole series of escalating conflicts. One is between Nehru's Congress party and Jinnah's Muslim League. But Radcliffe is also caught up in an ideological battle between his two secretaries, as well as a marital one between the Viceroy, Lord Mountbatten, and his adulterous wife, Edwina.
Even if Brenton's play raises more questions than it can answer, it gives a vivid picture of the pressures of the time. While Nehru and Jinnah are driven by high ideals as well as practical politics, Radcliffe wrestles with whether to locate Calcutta in India or the newly created Pakistan, and Mountbatten cynically talks of a hundred thousand deaths as "an acceptable level of violence". Brenton knows how to make history manifest. He is also excellently served by Howard Davies's production, which whisks us through the play's 25 scenes with cool clarity, and by the 17-strong cast. Tom Beard is all rattled decency as the harassed Radcliffe, Silas Carson and Paul Bazely lend Nehru and Jinnah an iconic stature, and Andrew Havill and Lucy Black as the Mountbattens show how a private breakdown has public consequences. Brenton's play may not be the last word on partition but, as when Jinnah claims that the British always favour Hindus whereas they see Islam as "iron-grey and frightening", it has considerable topical resonance.
To read the full review click here to visit Guardian online
KEEPING YOU SAFE AT HAMPSTEAD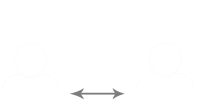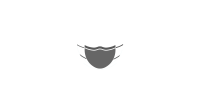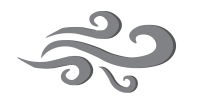 STATE OF THE ART VENTILATION