Rapture, Blister, Burn: ★★★★ from Independent
Posted on 24 January 2014.
Posted in: Theatre Reviews
Rapture, Blister, Burn, theatre review: 'Emilia Fox sparkles as sexy fortysomething'
By Emily Jupp, Independent
In the week Nigel Farage told a conference that mums who take time off to raise their children are 'worth less' as employees, Hampstead Theatre has staged a play about whether women have to choose between family and a successful career.
It's an old dilemma, and one that many of us would hope had been put to rest with numerous mothers now heading up FTSE 250 companies.
But as Farage's idiotic comments show, it's a debate that keeps being resurrected. Luckily, the wonderful cast give it dynamism where the script gets a bit heavy. Writer Gina Gionfriddo even offers us a brief history of feminism through Cathy's lectures, a media-savvy academic played by Emilia Fox.
In a coup for the theatre, this is Fox's first play in ten years. She sparkles, portraying a sexy, ambitious woman in her early forties. But she covets the life of sweet, seemingly unthreatening Gwen (Emma Fielding) her college buddy and the woman who stole her university boyfriend, married him and became a stay-at-home mum. And conveniently, Gwen's got itchy feet too.
Avery, 21, Gwen's smart-talking babysitter and Cathy's precocious student (Shannon Tarbet) delivers the best sassy one-liners, drolly summing up what might be the premise of the play while flicking her iPad: "Women are fucked either way. Do you have a family and wind up lonely and sad? or have a career and wind up lonely and sad?"
Cathy's mother Alice (played with a compelling blend of female cunning and tenderness by Polly Adams) encourages Cathy to embark on an affair with Gwen's husband Don, giving us a neat summary of all generations' reactions to the debate. Adam James portrays Don as a charming man, hugely committed to his life of mediocrity, directed with wit and superb comic timing by Peter Dubois.
Ultimately, Gwen and Cathy are stuck with their choices; family or career, not both. Neither of them is terribly miserable but neither is completely content either.
To read the full review click here to visit Independent online
KEEPING YOU SAFE AT HAMPSTEAD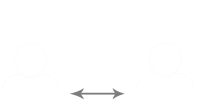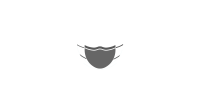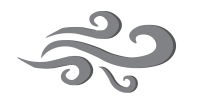 STATE OF THE ART VENTILATION