PART ONE: An interview with the Producer
Posted on 14 March 2014.
Posted in: Hampstead Downstairs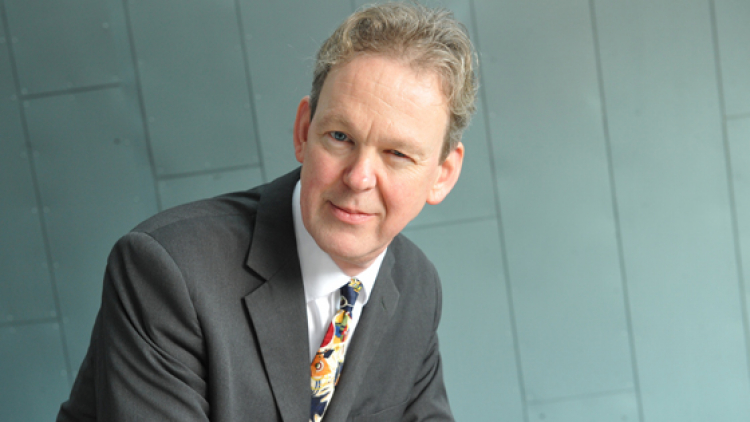 An Interview with Greg Ripley-Duggan, Executive Producer, Hampstead Theatre PART ONE
Online Features Editor Susie Benson talks to Hampstead's Executive Producer for an exclusive three part series. PART ONE discusses their next production Downstairs, In the Vale of Health, how it came to be and the late, great Simon Gray
Greg Ripley-Duggan read all four of Simon Gray's In the Vale of Health plays over one weekend, and reckons that he and the creative team might have gone slightly mad by the end of it. The plays are brilliantly written, funny and poignant but reading all four at once, especially over a rainy weekend, disorientates. One can't help looking at one's own moments of miscommunication, and paths untaken. Immersing yourself in them feels rather like plunging into Gray's head, where there is a faint whiff of fags and booze, and where the same loaded and intense scenario is replayed from many different angles.
Japes is one of Gray's later plays, produced in 2001, and this is the first time the other three dramas in this quartet have been staged. Simon Gray CBE (1936-2008) a prolific and successful author of plays, memoirs, novels and screenplays, was also a lecturer at Queen Mary, University of London. His hilariously mordant and confessional diaries have drawn a wide – and ardent – audience over the years. His plays brought him West End acclaim, and include Quartermaine's Terms, The Common Pursuit, Close of Play, and Butley, which Ripley-Duggan compares to the work of Noel Coward: 'The writing of both playwrights at their best has the aura of something that was created in one sweep, with astonishing facility and confidence, even though they may have sweated blood to get it down on paper. Although Noel Coward did say he wrote Blithe Spirit in a single draft, making only one tiny rewrite in rehearsal.'
So why is Hampstead staging all four of Gray's variations on a theme? It's a 'bold experiment' says Ripley-Duggan. The plays bring you 'very close to Simon's consciousness', both in terms of his writing process and also his preoccupations and obsessions: 'They are distressing but really rather brilliant. And funny as well – dark but funny… God he was an interesting man.'
In the Vale of Health features two brothers, Michael and Jason (Japes), who fall deeply in love with beautiful Anita, in the bohemian setting of Hampstead in the late 1960s; the repercussions of their wrought entanglement stretch over thirty years. Love in many guises – both fraternal and romantic – is there but also the absence of love, and the problems that creates. Some of the most wrenching scenes involve the daughter Wendy's fraught position in the family. Varying scenarios are explored in each play, and the dizzying aspect of the drama is how very different outcomes spiral from similar (but not identical) beginnings. Many key moments do not happen onstage. Many important things are left unsaid or miscommunicated, as in real life. It is messy. One could almost say that what is left out is as important as what is left in. The audience is expected to extrapolate and play detective. Sometimes what seem like very small differences in the action –a door opened at the wrong time or a key thought left unspoken – accumulate towards vastly different denuouements.
Ripley-Duggan thinks the plays are unusual in Gray's oeuvre in terms of their latent autobiographical content, and the fact of course that we have more than one finished version of the story. Because of this, they offer uncommon insight into a writer's methodology. Ripley-Duggan sees the 'multiple refractions' of the same story as an instructive, visible process: the writer working out something publicly that was present in his own life. He thinks that Gray wrote the differing versions for 'clear dramaturgical reasons' to produce intentionally contrasting versions. For some writers, the urge to write comes from needing to re-envision their own experience, and Ripley-Duggan agrees that this is relevant to these four plays, but was not Gray's normal habit. Butley might be seen as drawing on Gray's work as an academic, whereas Quartermaine's Terms and The Common Pursuit do not.
'I talked to playwright Howard Brenton about it actually', says Ripley-Duggan. 'And Howard said: "well, we all do that, you know." Brenton spent most of the 1990s rewriting the same play over and over again…He said the thing about Simon was that he used to write them from beginning to end, and then actually publish them.'
Ripley-Duggan believes that Gray wrote in such a fluent way, that it was like he was engaged in Automatic Writing, a technique tried by lots of writers, which allows writing to flow from the subconscious. The more rational explanations for the technique's effectiveness point to the working of the subliminal imagination. Indeed Gray is said to have remarked that the different conclusions that arose in the Japes variations were as unexpected to him as they are to us. Realising that there were other paths and potential scenarios to the situation, he began writing Japes Too while watching the first production of Japes at the Haymarket, directed by Peter Hall, and starring Toby Stephens as Jason. Japes feels the 'most authoritative, because it's the one that's been produced, and has been through the rehearsal and writing process with the author in the room so it feels very fixed.' He does not necessarily recommend that one reads Japes as the first play in the series though, feeling that engaging with the variations before the theme via the three un-produced plays makes for a better introduction to the world of the characters. Michael came soon after, telling the story from the older brother's perspective, and is more about the writer's experience of the 'emptiness of success'. Ripley-Duggan did not know about Missing Dates until he spoke to Judy Daish, Gray's agent. It was broadcast as a radio play, but the script had not been published. As it was Gray's last word on the subject, it feels right that it finishes the cycle at Hampstead.
Ripley-Duggan reveals that unbelievably there are two other versions, Three Visits to the Vale of Health and In the Vale of Health, which give the quartet the portmanteau title. These were not even typed up for a long time, existing on the yellow legal pads on which Gray always did his writing. He remembers that when he and Gray had a meeting, Gray would always get to the rendezvous first, and would be there writing on one of his pads. He thinks that Gray's prolific yellow-pad output sparked his series of diaries: 'The diaries also dramatize the process of writing,' says Ripley-Duggan, 'where he's sitting, what he's doing, what he's looking at.'
The creative team are treating Victoria, Gray's wife, almost as the author of the plays as she knows so much about them and is happy to advise. He says it was as much the idea of Victoria and Judy Daish, as his and Edward Hall's, to invite Tamara Harvey to direct them, with her skill at comedy, and flair for 'linear, naturalistic drama'. Victoria had admired Harvey's critically-acclaimed The Kitchen Sink at The Bush Theatre. Delighted that Tamara agreed to this significant commitment ('She said yes, mad girl!'), Ripley-Duggan notes that it will be good to bring a woman's sensibility to these plays, as to date very little of Gray's work has been directed by women.
Japes is dedicated to Gray's younger brother Piers; and they also had an older brother, Nigel. The Smoking Diaries offer anecdotes of early childhood in England, and as evacuees in Canada during the war, that illuminate the Japes series; particularly relevant is how Gray adored Piers, teaching him to read and swim as a child. He writes: 'it was a beautiful face, that I had used to gaze at in wonder and joy when it was a baby's and would now glance at surreptitiously, nearly fifty years on'. Particularly poignant is Piers dying young of alcoholism. Gray remembers in the diaries Piers's career as an academic, 'writing long-pondered essays that were published but hardly noticed… and finally a novel that was rejected with such brutality by a publishing friend that he couldn't bring himself to submit it anywhere else'. Indeed one of the quartet's biggest enigmas – and a lot depends on it – is whether the character Weedon, Michael's agent, liked or hated Japes's novel.
It feels almost rude to write about Simon Gray without a Scotch and a cigarette to hand. Booze and smoking dope punctuate the Japes dramas, in fact are so vital in some scenes, they are almost characters. Gray famously enjoyed smoking cigarettes, and reportedly gave up drinking whisky in favour of four bottles of champagne a day, only stopping after Piers died. In Missing Dates, Japes comments that if he carried on drinking, he would be dead by now – perhaps a telling example of author re-writing history. Ripley-Duggan remarks that you feel a sense of Survivor Guilt in the diaries over Piers. He believes Gray is asking in the plays: 'Was there something I could have done? …Was there a point at which I could have changed what had happened? The truth of the matter is there probably wasn't one as always. But I think in a way the rewriting of the plays is a working around that in fictional form'.
Many other themes that feature in Gray's memoirs striate the plays: childhood terrors re-interpreted; complex relationships with parents and grandparents; the pain of adultery; the joy of love – and poetry, particularly Wordsworth. When Michael in Missing Dates belittles himself as a writer, 'an affable but inconsequential chronicler of middle class, middle-aged Anglo-Saxon domestic treacheries', Gray seems to be knowingly highlighting critique levelled at himself, but he received significant critical acclaim both during his career and after he died in 2008. The novelist and academic David Lodge was an admirer of Gray's 'brilliantly written, searingly honest diaries' with their 'wholly original style of journal writing', and the 'wit and craftsmanship of [his] plays'. Lodge invited him to talk at the University of East Anglia but 'perhaps because of the whisky, though he drank most of it, I don't have a detailed memory of his visit'.
Finally –will people will go and see all four? The answer is a resounding yes, as currently 80% of all tickets have sold. Rumours abound that the quartet may transfer to the Main Stage due to ticket demand, however Hampstead's Executive Producer will not be drawn on the matter, remarking cryptically: 'Maybe it will, maybe it won't'. So watch this space or run the risk of missing out on this unprecedented staging of all four of the fascinating Japes plays.
In the Vale of Health opens Downstairs with Japes on 20 March and finishes 17 May. Limited availability.
KEEPING YOU SAFE AT HAMPSTEAD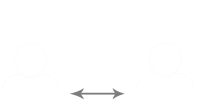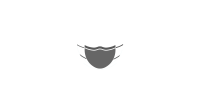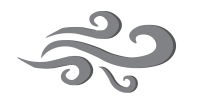 STATE OF THE ART VENTILATION