In The Vale Of Health rehearsal diary: Part Three
Posted on 7 April 2014.
Posted in: Hampstead Downstairs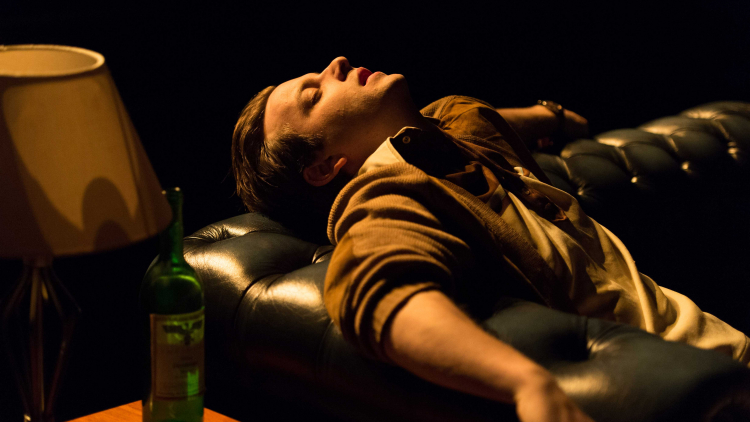 Part Three: Japes Too
By Laurence Cook, In The Vale Of Health Associate Director
With the first two plays of our Simon Gray quartet up and running it is about time we started rehearsing the third, Japes Too. This was the playtext that, as the story goes, Simon started writing at the back of the stalls whilst he was watching the original Japes. Regardless of whether the story is wholly accurate or the legend true – the fact that a playwright chose to create a new version of their work whilst the original was still playing in a theatre suggests urgency to the rewrite. To think of him sitting and making changes, probably on one of his signature yellow legal pads, whilst the original run of Japes was rehearsing or in preview gives credence to even the most minor of alterations.
In rehearsals for Japes Too (or J2 as it has now come to be called, to avoid the inevitable confusion of Japes too and Japes Too) we have been religiously thorough with examining and discussing the differences between the plays, where scenes or lines go untouched and are informed by a new context or where swathes of the original has been significantly retouched. Without spoiling anything for future audiences, I can say that Japes Too differs greatly from the elder brother Japes. Just as with Michael and Missing Dates it's difficult to talk of them definitively as 'versions', 'companion plays' or plays in their own right as they all oscillate between, and subsequently avoid, these definitions. What is clear from working on these plays so closely for over two months now is that the changes in each of our quartet are significant enough for the works not to be 'put back together'. Stick with me and I'll explain – let's take the character of Anita of Japes (1) and the Anita of Japes Too (2). In (1) Anita is in her early twenties in 1971 where as she begins (2) in her early twenties in 1966 or thereabouts. She is consequently a different age in each successive scene. In (1) there is only the briefest of mentions to her being from The North and yet in (2) she is very clearly a 'Yorkshire Pudding' trying to shake off her roots. What I'm getting at, and what we have been discovering these past weeks, is that Simon made it impossible to put any of these plays back together. This isn't simply an 'extras' package or Japes Redux, it's not a matter of adding or subtracting material or giving characters extra lines. The plays share a setting, the characters share names with each other, but they wouldn't know or recognise each other – they are different entities, exploded out from a single idea and altered. There is no 'right, 'final', 'best', 'truest' or 'master version' of these works and each change has an effect that reaches into the very heart of the play.
The first alteration we encountered in Japes Too was the change in opening stage directions; we move from 'Early nineteen-seventies' in Japes to 'Time: mid-1960s' in Japes Too. Knocking the start of the play back in time, back into a previous decade, immediately changes a great deal. In our first rehearsal for Japes Too Tamara suggested this created a state of innocence in the house. Michael, Jason and Anita all feel as if they are less worldly, less sure of themselves and are certainly more naïve. Anita jokes about getting a miniskirt but in fact the 60s haven't really happened for these people. The time change means that in Japes Too the brothers would have been children during the war and, from their promontory in Hampstead, probably have seen the searchlights, the bombs, the fires and the prolonged damage of The Blitz. They are now the youngest of the War generation and would have experienced the Post War blossoming of youth culture from an assuredly distant and adult perspective. Anita's heightened Yorkshire-ness means that even though she is younger than Jason and Michael she is just as distanced from the metropolitan, urbane and free-thinking radicals that inhabit London universities in the mid 60s. Her accent, her manner and her background all suggest a lack of artifice, a provinciality – she may not want to be a Yorkshire Pudding but Simon's time shift has aided in making her one.
This is the brilliance of Simon Gray's writing across In The Vale of Health – that he knows exactly which strings to tug at, which to cut and which to tighten in order to reanimate a well-crafted group of characters. That his writing is so wonderfully elastic and can be played an unlimited amount of ways is evidence that his writing will always deserve – cry out to be performed.
KEEPING YOU SAFE AT HAMPSTEAD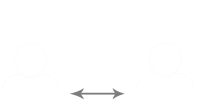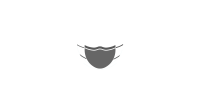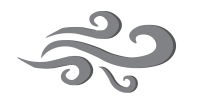 STATE OF THE ART VENTILATION