In The Vale Of Health: ★★★★ from Independent
Posted on 3 June 2014.
Posted in: Theatre Reviews
In the Vale of Health review: Mounted with extraordinary flair
By Paul Taylor, Independent
We are used to cycles of ingeniously interlocking plays – such as Alan Ayckbourn's The Norman Conquests, a trilogy in which the events of a weekend are depicted from three distinct vantage points.
But In the Vale of Health – the interconnected quartet of Simon Gray dramas now mounted with extraordinary enterprise and flair by Tamara Harvey at Hampstead Theatre – offers a different sort of experience.
The origin is Japes, his wittily pained and deeply felt love-triangle play about the consequences of sibling devotion and rivalry, spread across three decades, which was unveiled at the Haymarket in 2001. A compulsive rewriter of his own work, Gray was to explore alternative possibilities in this material in no fewer than five companion pieces. Hampstead has revived Japes together with three of these – Japes Too, Michael, and Missing Dates – which are here receiving their posthumous stage premieres. To watch the plays, which can be viewed in rep or at marathon sessions on Saturdays, is to be caught up in a fascinating world that is composed of obsessive variants (there's a good deal of overlap but different key decisions lead to opposite outcomes) and re-shaped structures. You can understand why these characters (played with meticulous fidelity to the changes of detail and emphasis by Harvey's heroic cast) refused to relinquish their grip on the dramatist.
Underlying the composite, contradictory saga is Gray's own relationship with his beloved younger brother Piers. Both of them were brilliant and alcoholic but only Simon had the trick of turning experience into art. An academic in Hong Kong whose novels went unpublished and plays unperformed, Piers was driven to despair, the bottle and an early death, while Simon subsequently jumped on the wagon and lived to tell the tale. That situation is partially echoed in the plays. Japes (a magnetic Gethin Anthony) lives in the shadow of his successful (though non-alcoholic) writer brother Michael (played with great intelligence by Jamie Ballard) and falls apart through drink as an Eng Lit lecturer in Guyana. But Gray intensifies and complicates the bond through a childhood accident that has left Japes with a limp and Michael nursing guilt/resentment and through the fact that Japes is in a lifelong love affair with Michael's brittle needy wife (spot-on Laura Rees). The paternity of the stroppy daughter Wendy (Imogen Doel), who seems to have inherited the addiction gene, is uncertain, but not Japes's avuncular dedication to her.
The running theme of these literate, bruisingly tragicomic plays is the complex nature of mutual dependency and the lies, myths and treacheries it generates. With the same set reconfigured each time for Harvey's intimate, in-the-round productions, questions of motivation (to what extent and why does Michael turn a blind eye to triangular menage?) keep being examined afresh. In one play, Japes's literary career is dashed because his tone is too like his brother's; in another Michael vengefully wrecks a dazzlingly promising future. There are droll cross-references, too. A diatribe against in-yer-face theatre in one is counterpointed later by an act of humiliating abortive fellatio in a passionless marriage.
But I don't want to reveal too much about these discrepant and richly satisfying shades of Gray.
Click here to visit Independent online
KEEPING YOU SAFE AT HAMPSTEAD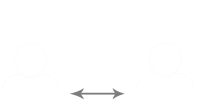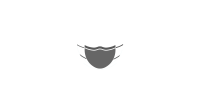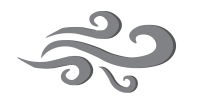 STATE OF THE ART VENTILATION