Downstairs Autumn Season 2014 announced
Posted on 26 August 2014.
Posted in: Announcements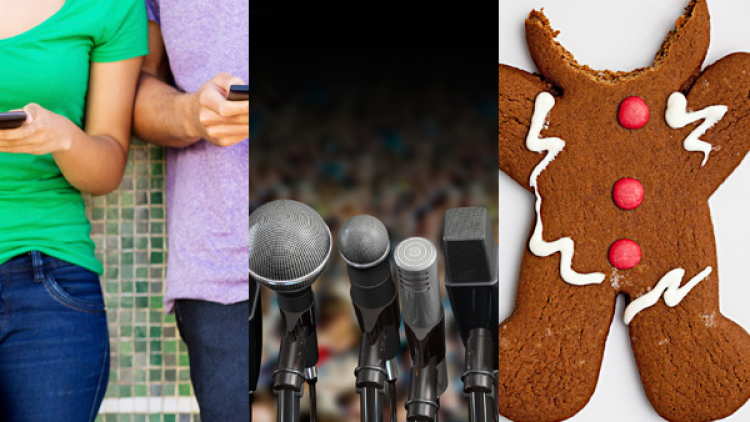 Hampstead Theatre and The Peter Wolff Trust are delighted to announce a season of 3 new plays for Autumn 2014.
• Four minutes twelve seconds by James Fritz in his full production debut
• State Red. Hampstead Commission by Atiha Sen Gupta, who returns to Hampstead following What Fatima Did on the Main Stage in 2009
• Elephants, the first stage play by screenwriter, actress and novelist Rose Heiney
Hampstead Downstairs was created as a flexible 80 seat space in which to nurture writing and directing talent, and to identify and develop fresh and entertaining plays which might have a future life. They are staged free from the pressures of commercial interests or formal press evaluation, but in front of a paying audience who have the opportunity to offer feedback and affect the future of a production.
24 new plays have been presented Downstairs since Artistic Director Edward Hall and Executive Producer Greg Ripley-Duggan took over at Hampstead in 2010, with four moving on to Main Stage, West End or touring productions.
Hampstead Downstairs and the Peter Wolff Trust present
Four minutes twelve seconds
By James Fritz
Directed by Anna Ledwich
2 October – 1 November 2014
'He says they all do it. These kids, you know, they've got their phones. Film everything. Can't say I blame them. I would at that age.'
Seventeen year old Jack is the apple of his mother's eye. Di and David have devoted their whole lives to giving him every opportunity they never had – and now Jack is smart, outgoing, and well on his way to achieving the grades to study Law at Durham University.
But an incident outside the school gates threatens to ruin everything they've striven for, an incident that suggests a deep hatred of their son. As events accelerate, Di and David start to doubt Jack's closest friends, Jack himself, and ultimately themselves.
In a world where smartphones are ubiquitous, James Fritz's full production debut is a provocative and topical drama which throws a light on the insidious opportunities new technology offers, and an online world where nothing dies, except reputation.
Four minutes twelve seconds was runner up for the 2013 Verity Bargate Award.
Hampstead Downstairs and the Peter Wolff Trust present
State Red.
By Atiha Sen Gupta
7 November – 6 December 2014
'You have to realise your decisions have consequences not only for you but for all of us – most of all your father!'
Richard and Joyce have just returned home from the House of Lords – another late, boozy, gruelling, important social event that further cements Richard's chance of being promoted to Commissioner of the Metropolitan Police.
To their astonishment, and relief, they find their estranged son, Luke, fast asleep on the sofa. After a year's absence – and with only one email letting them know he was safe – where has he been, and why has he come back now? Could Luke's demons play hell with Richard's promotion?
Atiha Sen Gupta's fiery family drama challenges the 'family always comes first' ethos, and confronts fissures in our modern multicultural society that infiltrate through to the highest ranks.
Sen Gupta returns to Hampstead with this Hampstead Theatre commission following her critically acclaimed What Fatima Did in 2009 on the Main Stage. Other credits include E4's hit television show, Skins.
'One leaves the theatre impatient to discover what Atiha Sen Gupta will do next' Daily Telegraph following What Fatima Did.
Hampstead Downstairs and the Peter Wolff Trust present
Elephants
By Rose Heiney
11 December 2014 – 17 January 2015
'I told you we should have gone to the Caribbean'
5.53pm. Christmas Eve.
Richard and Sally are waiting for their friends and family to join in the festivities – the tree is decorated, the wine is mulling, the presents are wrapped. But beneath this shiny façade, disastrous events from last Christmas have left their mark on the Llewellyn family and attempts to paper over it¤ make for an explosive evening of surprising revelations and dark secrets exposed.
Award-winning writer Rose Heiney's debut play is a sharp, black tender comedy that explores the paths we take in life and their repercussions on the people we love most. Her previous television credits include hit shows Miranda, Fresh Meat and Big Bad World.
KEEPING YOU SAFE AT HAMPSTEAD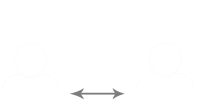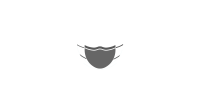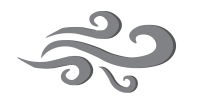 STATE OF THE ART VENTILATION