A Cup of Tea with... 36 Phone Calls actor Lee Ross
Posted on 3 July 2015.
Posted in: Hampstead Downstairs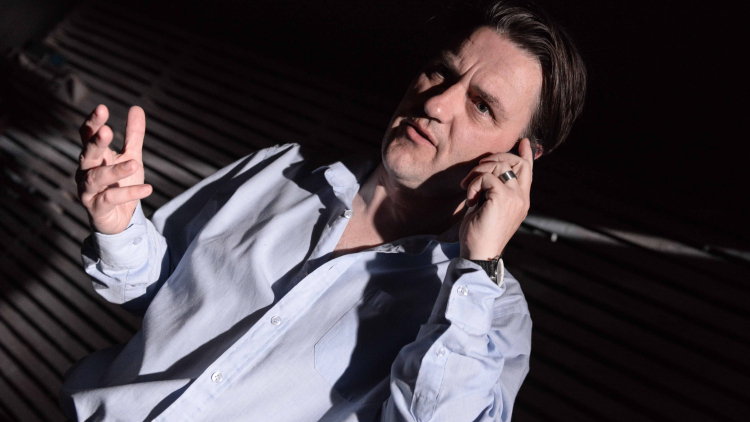 We chat to Lee Ross between shows about Andrew Scott, Bugsy Malone and embarrassing on stage moments. Lee is starring in 36 Phone Calls which runs Downstairs until 18 July.
Welcome back to Hampstead Lee (Lee appeared in Spookhouse in 1987). You're a week until the run – how are you finding Hampstead Downstairs?
It's great to be back at Hampstead and hats off for creating a cracking space for experimental theatre.
Can you describe 36 Phone Calls in a nutshell?
An intimate portrait of one man's perilous journey into self-awareness.
What attracted you to 36 Phone Calls?
The sheer balls of the script, the unique acting challenge and mostly to get to work with who I truly consider to be one of the best directors working today, Jo McInnes.
What is your favourite line in the play (without giving too much away…)?
'I spent my whole life pretending to care about the thing I most avoided.'
A beautiful and brutally honest line that chimes somewhere within us all.
What was your first experience on stage?
Bugsy Malone in the West End Her Majesty's Theatre at the age of 12. It was 1983 and I was picked from 14,000 children to play Fat Sam in the opening company.
For a working class kid from Luton it was a hell of a ride.
Career highlights to date?
Too many to mention really having been around this long but certainly Bugsy, Mike Leigh's Secrets and Lies and when I first worked with Jo McInnes on an American play called Tape.
What play have you seen recently that you've really enjoyed? And why?
Birdland by Simon Stephens at the Royal Court. A cracking ensemble cast enabling an impeccable central performance by Andrew Scott, taking us through our modern celebrity nightmare with such nuance and force. A very timely and expertly executed piece.
Any embarrassing moments on stage (or on screen)?
Again too many to mention, but one which happened when I was last on stage at Hampstead back in the 80's. It was Harvey Firestein's Spookhouse starring Gwen Taylor and Tom Georgeson. I played their tetroplegic son who was paralysed from the neck down and suffice to say I didn't go wee wee before I went on. You can guess the rest…..
What's the best advice you've ever been given?
'When you enter the sweetshop, don't just grab at the biggest best looking sweet. Take your time and try them all.' The wise words of the late great Scottish actor Tom Watson as I navigated my way through rehearsals for the original production of Some Voices at the Royal Court.
Favourite places in London?
Hackney, I love. I lived there for a good few years back when I was rockin' and rollin' in the nineties. I was in a band and we headlined a concert outside Hackney Town Hall where a few years later I ended up getting married.
If you weren't an actor what would you be?
I would most certainly be a songwriter which I am still, it's just that this acting lark always seems to get in the way. You can check out my debut E.P. at leerossmusic.com
KEEPING YOU SAFE AT HAMPSTEAD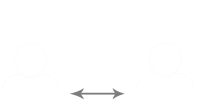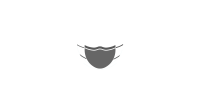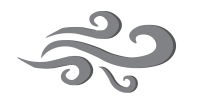 STATE OF THE ART VENTILATION