A Cup of Tea with... Kiss Me's Claire Lams
Posted on 7 November 2016.
Posted in: Hampstead Downstairs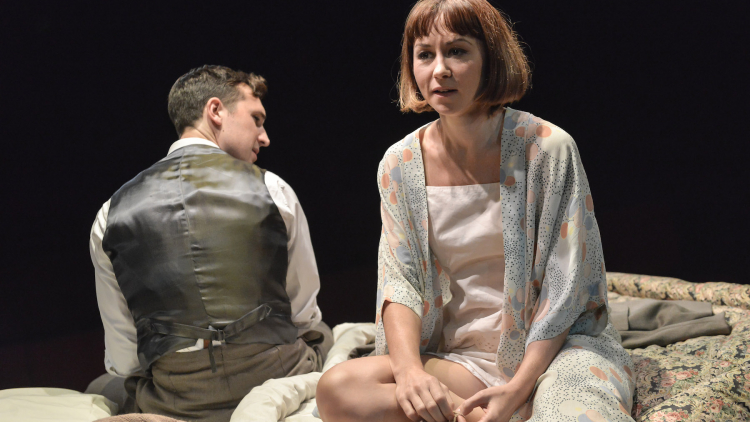 We chat to Claire Lams about Richard Bean, alternative career paths and life advice. Claire plays Stephanie in Kiss Me which is now playing until 3 December. 
Welcome to Hampstead, Claire. Kiss Me has just opened– how's it all going?
Hello! It's going well…I think! Audiences seem to be enjoying the show and are reacting in all the right ways in all the right places. 
Can you describe Kiss Me in a nutshell?
A man. A woman. A bed. Rum.
What first attracted you to Kiss Me?
Richard Bean. I have worked with him lots before.
Tell us a little more about your character Stephanie.
She is courageous, intelligent, and feisty. I don't think I am as brave as her. When I think about her situation in the play and what she is willing to risk for what she wants it completely blows my mind.
Without giving too much away, what's your favourite line from the show?
I agree with Ben [Lloyd-Hughes who plays Dennis in Kiss Me] on this (click here to read A Cup of Tea with...Ben Lloyd-Hughes). 'Stoke Newington.'
What play have you seen recently that you've really enjoyed? And why?
I really enjoyed Yerma at the Young Vic. Great performances, excellent writing and a really slick production.
Are there any actors that you are particularly inspired by?
There are lots of actors whose I would like career! I like versatility, so someone like Cate Blanchett is definitely up there.
If you could perform alongside one person, living or dead, who would it be?
Mark Rylance.  
Any embarrassing on stage moments?
Hmmm. Not in this show…yet! I've had a few costume malfunctions in the past and I've fallen over on stage, not a good look. Getting the giggles is always embarrassing…It's kind of the worst thing and the best thing at the same time.
If you weren't an actor what would you be?
My initial plan in life was to go to music college. I play the oboe. Either that or a dancer, I love dancing.
Where's your favourite place in London?
That's tricky. My bed?! I love Brixton and have lived in that area for years. I guess you like wherever you know. 
And finally, what's the best advice you've ever been given?
Always follow your gut.
KEEPING YOU SAFE AT HAMPSTEAD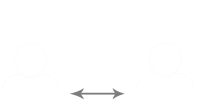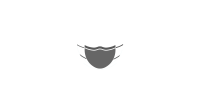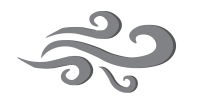 STATE OF THE ART VENTILATION