THREE NEW MAIN STAGE SHOWS ANNOUNCED
Posted on 23 January 2017.
Posted in: Announcements
We are excited to announce three new Main Stage plays for 2017:
The world premiere of Ryan Craig's fiery new family comedy Filthy Business will be directed by Artistic Director Edward Hall and star Sara Kestelman in the lead role of Yetta.
The world premiere of Stephen Brown's new play Occupational Hazards, based on Rory Stewart's critically acclaimed memoir of the same name, will by directed by Simon Godwin.
The UK premiere of Branden Jacob-Jenkins' Gloria, a finalist for the Pulitzer Prize for Drama in 2016, will be directed by Michael Longhurst. 
Priority Booking for Friends and Patrons is now open for all three shows. Public Booking opens Monday 30 January at 10.30am. Click here to find out more about becoming a Friend.
Book all three new Main Stage shows (Filthy Business, Occupational Hazards and Gloria) by Monday 13 February and save £15 on full price tickets. Discount automatically applied at the checkout. 
---
FILTHY BUSINESS
A new play by Ryan Craig  
Directed by Edward Hall 
10 March – 22 April 2017
'When you've got no nation, no government, no place in the world what have you got? Family. You can't depend on anything else'
1968, East London.  Over the years and against all the odds, Yetta Solomon has built a thriving business from nothing through sheer grit and passion.  Ignoring all the obstacles - insufficient capital, economic downturns, aggressive competition - she has found a way to survive everything adversity could throw at her.
Now she faces her toughest challenge: her family. In a rapidly changing Britain, Yetta must protect the shop and keep it in the Solomon family. But her sons, grandchildren and in-laws have other ideas… Always ruthless, how far will she go to keep the business in the family and the family in the business?
Ryan Craig's fiery new family comedy takes a closer look at the entrepreneurial outsiders who became part of the beating heart of modern Britain. Craig's theatre credits include The Holy Rosenbergs and Our Class (both National Theatre) and What We Did to Weinstein (Menier Chocolate Factory).
Hampstead Theatre's Artistic Director, Edward Hall, has directed some of Hampstead's biggest hits including Chariots of Fire, Wonderland, Rabbit Hole and the Oliver Award winning musical, Sunny Afternoon.
Sara Kestelman returns to Hampstead following her role as Clio in Tony Kushner's sell-out hit The Intelligent Homosexual's Guide to Capitalism and Socialism with a Key to the Scriptures last year. Her other theatre credits include Girls (UK Tour) and Cabaret (Donmar). Film credits include Lady Jane.
This production is kindly supported by the Filthy Business Giving Circle.
---
OCCUPATIONAL HAZARDS
A new play by Stephen Brown
Based on the memoir by Rory Stewart
Directed by Simon Godwin 
28 April – 3 June 2017 
'It's democracy. Everyone is equally unhappy. It's the defining feature of the system' 
September 2003. Rory Stewart, a thirty year old former British diplomat, is posted to serve as governor in a province of the newly liberated Iraq. His job is to help build a new civil society at peace with itself and its neighbours - an ambitious mission, admittedly, but outperforming Saddam should surely not prove too difficult…
Yet, freedom from repressive tyranny has allowed centuries of tribal conflict, sectarian tension and ethnic division to burst into the open once more. These sharp local realities plunge Stewart into a dangerous whirlpool of political intrigue in which the double-dealing of opposing interest groups creates intensifying confusion and chaos. As pressure for a settlement mounts from all sides he comes to realise that all politics is indeed local, and that Washington may have to rethink its dreams of Iraqi democracy.
Stephen Brown's new play, based on Rory Stewart's critically acclaimed memoir Occupational Hazards, tells an extraordinary story about the moral conflicts, the dangers and the comic absurdities inherent in any foreign occupation.
Simon Godwin makes his Hampstead directorial debut. His recent credits include Man and Superman, starring Ralph Fiennes and Strange Interlude, starring Anne Marie-Duff (both National Theatre).
Occupational Hazards is supported by The London Community Foundation & Cockayne – Grants for the Arts.
---
GLORIA
By Branden Jacobs-Jenkins
Directed by Michael Longhurst 
15 June – 22 July
'Aren't you turning thirty any day now? I will die before I turn thirty in a cubicle.'
New York. A city that runs on ambition – and coffee.
In the offices of a notorious Manhattan magazine, a group of ruthless editorial assistants vie for their bosses' jobs and a book deal before they're thirty. But trapped between Starbucks runs, jaded gossip and endless cubicle walls, best-selling memoir fodder is thin on the ground - that is until inspiration arrives with a bang…
Branden Jacobs-Jenkins spins a razor-sharp comic drama about ambition, office warfare and hierarchies, where the only thing that matters is moving up the ladder and selling out to the highest bidder. 
Gloria was a Pulitzer Prize finalist for Drama in 2016. Jacobs-Jenkins' other plays include An Octoroon, which won the Obie Award for Best New American Play in 2014. 
Michael Longhurst's directing credits include Amadeus (National Theatre), Bad Jews (Theatre Royal Bath/West End) and Constellations (Royal Court/West End/Broadway).
---
KEEPING YOU SAFE AT HAMPSTEAD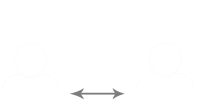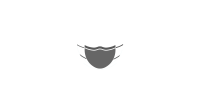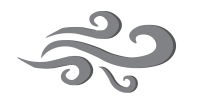 STATE OF THE ART VENTILATION