IN TECHNICAL WEEK WITH FILTHY BUSINESS' CALLIE COOKE AND CALLUM WOODHOUSE
Posted on 7 March 2017.
Posted in: HT Blogs
We catch up with actors Callie Cooke and Callum Woodhouse as they head into technical rehearsals for Filthy Business, opening Friday 10 March.
How many actors does it take to change a lightbulb? One hundred. One to change the light and the other ninety nine to say "shoulda been me up there". 
Hello, Cal and Cal here again updating you on all things Filthy Business. 
IT'S TECH WEEK!!! We get into the theatre tomorrow. It's going to be a crazy long week of trying to figure out what staircase to go up and where to put all the rubber. There is A LOT of rubber. But we have three days, an incredibly talented group of people and all the coffee in the world to get us through. 
The set is looking amazing. It's way bigger than we imagined and we feel sorry for Louis [Hilyer, playing Nat] who has to spend half of the first act up on the top tier, which is super high. Louis can handle it though, he trained at RADA.
As well as having an amazing set we've also been kitted out in awesome 60s, 70s and 80s garms. Ashley [Martin-Davis], our designer, has done such a great job of creating the world of our play. We can't wait to share it with you guys. 
Dennis hasn't been in to visit us in a while which we're very sad about, we're worried he's found a new family. But Ed is still on great form and still provides us with a new anecdote daily.  
Tomorrow also marks the day that we will finally get a real bus stop; for the last five weeks an Ikea lamp has been masquerading as our bus stop and has admittedly been doing a sterling job, but no more! 
Hopefully by our next blog we will have learnt how to actually write a blog and Dennis will be back in our lives for good. 
Faithfully yours as ever, 
Bant and Dec x 
P.S. Please come see it!  
To read the first part of Callie and Callum's blog, click here. 
KEEPING YOU SAFE AT HAMPSTEAD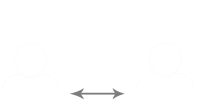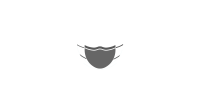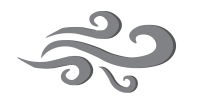 STATE OF THE ART VENTILATION