A CUP OF TEA WITH EDEN'S MICHAEL SIMKINS
Posted on 26 February 2019.
Posted in: Interviews with cast and creatives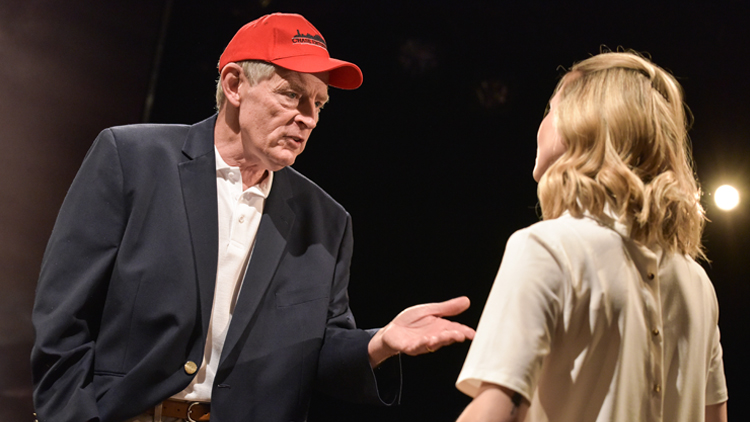 We sat down with Michael Simkins, currently starring in Hannah Patterson's Eden, to talk dream roles, first stage experiences and Donald Trump... Eden is now playing Downstairs until 16 March.


Welcome back to Hampstead Michael. You're now in the swing of the run for Eden  – how's it all going?
Very well. Hampstead is such a friendly and well-run venue, with great good will on all sides, so it's been a joy.

What first attracted you to Eden?
It was a straight offer to play the part, which actors always respond well to. But the themes of the play - and the part of Chase in particular - were very enticing. It's always exciting to be allowed access to new work; as you are able to create your own interpretation without any history to burden you.

Tell us a little more about your character Chase.
The parallels with Donald J Trump are obvious. The man is a megalomaniac, unctuous savage; self-obsessed and dangerous. These are wonderful qualities to portray onstage. The trick is to suggest that type of businessman without reverting to an impersonation.  Trump and his like are fabulous characters to portray - larger than life and complex.

Without giving too much away, what's your favourite line from the show?
"We're going to build an oasis of pleasure you and I, right out there, next to the ocean…"

Do you have any pre-show rituals?
Not really. I'm very old fashioned in that way. Just to make sure I'm not tired out before the evening show -  I judge my day so that I'm not doing too much else beforehand.

What play have you seen recently that you've really enjoyed? And why?
I really enjoyed A Very Very Very Dark Matter at The Bridge. It was like a breath of fresh air, very funny, very grotesque, and with a towering central performance by Jim Broadbent.  Impossible to predict or to quantify. Thrilling and absurd.

What made you want to become an actor?
Probably the Savoy Operas of Gilbert and Sullivan. From there I began visiting my local theatre, the Theatre Royal at Brighton, each week, whatever was on. I soon longed to be on the other side of the footlights (remember footlights?)

What was your first experience on stage?
Richard III - my school production, aged 15. I was messenger with one line. After leaving RADA my first job was a repertory season at the Marlowe Theatre, Canterbury - a farce by Ben Travers, followed by Joseph and the Amazing Technicolor Dreamcoat, Twelfth Night and the pantomime, in which I played the Dame!

What would your dream role be?
Willy Loman in Death Of a Salesman.

Where's your favourite place in London?
The open-air Lido at Gospel Oak. A huge, blue, shimmering swimming pool which is quirt, tranquil, and with a fabulous cafe. It makes summer in the city bearable.

And finally, what's the best advice you've ever been given?
Re showbiz: 'it's not fair and don't be late…' Says it all, really. I pass it on to drama school graduates whenever possible. 
Eden plays Downstairs until 16 March
KEEPING YOU SAFE AT HAMPSTEAD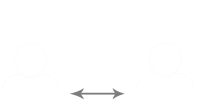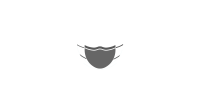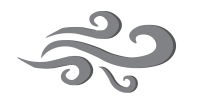 STATE OF THE ART VENTILATION