A Cup of Tea with Owen Horsley
Posted on 6 December 2022.
Posted in: Interviews with cast and creatives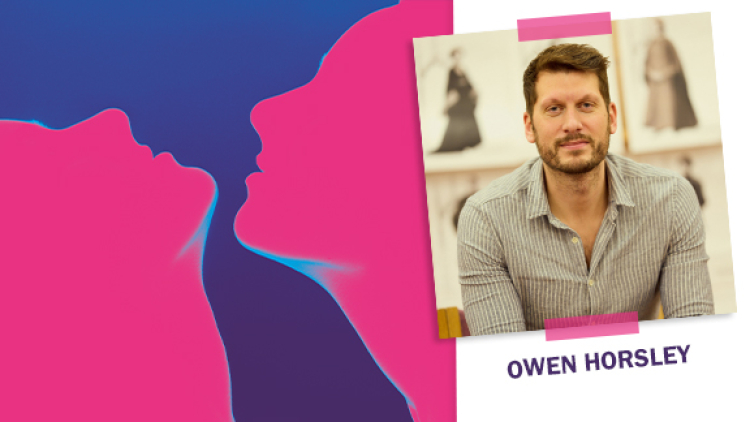 We caught up with director Owen Horsley to talk inspiration, artistic influences, and Linck and Mülhahn which opens on the Main Stage 27 January 2023. 
What inspires you about this play? Why did you want to direct it?
One of my main interests as a director is to find queer stories from history. I have scoured the history books and have directed and written a fair number of stories on this theme. What was great about Linck and Mülhahn was that I had never come across this story before! It was a real gift to be introduced to these new queer characters. As soon as I finished the final line, I knew I wanted to direct it. It sparked all my passions as a director, and the writing was filled with a sense of play, wit and camp. It was also a great love story and the thought of presenting a new iconic couple whose love defied convention to an audience really excited me.
What or who are your artistic / directing influences?
I was extremely lucky to begin my career as a director with Declan Donellan and his company Cheek by Jowl. This company has a way of breathing life and insight into classical works while using the stage imaginatively with a core belief in ensemble. This is an ethos evident in all my work, and I strongly believe theatre to be a collaborative venture that can elevate all involved. During my time with CBJ I travelled around the world and devoured as much world theatre as possible. I saw Chekov in Russian, Pirandello in Italian, Moliere in French as well as a whole host of experimental work from world artists. Through this I learnt there were no strict rules in theatre and felt liberated by the endless possibilities of theatre and storytelling.
I often draw a lot of my stylistic references from film and enjoy finding ways to translate the speed and agility of film editing to the stage. I adore the films of Pedro Almodóvar, David Lynch, Paul Thomas Anderson, Derek Jarman and love LGBTQ+ films such as Pink Narcissus, Querelle, C.R.A.Z.Y and The Wizard of Oz.
What is your history with Hampstead Theatre?
The first time I passed through the doors of the Hampstead Theatre was in 2004 when I was waiting nervously for my audition at The Central School of Speech and Drama. I was 17 and found it a comforting haven as I rehearsed my Hamlet speech in my head. I ended up going to Drama Centre London so it didn't become my local hangout. However, I have seen lots of things in the theatre. I remember seeing The Judas Kiss that really sparked my interest in Oscar Wilde and more recently I loved the incredible production of Tony Kushners' The Intelligent Homosexual's Guide to Capitalism and Socialism with a Key to the Scriptures. I also loved The Haystack, which I thought was a fantastic piece of new writing by Al Blyth. I have also been talking with Roxana and Greg for a while about working at the theatre and was thrilled when this opportunity came up.
Do you have a favourite line or character in the play?
There are so many insightful and witty lines in this play. One that really strikes a chord with me is 'I do not believe I committed an offence by my existence. I only wish I had lived it louder'. There is a wonderful sense of defiance in this play which I love and can be seen vividly in our two protagonists.
The relationships and world of the play are brilliantly conjured by the writing. I particularly love the relationship between Catherina and her mother which feels very recognisable. Their relationship is filled with humour and a keen insight into a parent/child dynamic in which queerness is present.
What play/film/TV show have you seen recently that you've really enjoyed? And why?
I was recently on a long-haul flight and I watched Everything Everywhere All at Once.
It absolutely stunned me and when it reached the end, I instantly started it again. I love ambitious storytelling. This film demanded the audiences' attention in following a wild and wonderful adventure that was filled with so much invention. However, what really moved me was behind this absurdist sci-fi multiverse comedy was so rooted a simple story of family and reconciliation. I also think Michelle Yeoh is an icon of cinema and was thrilled to see her front and centre being fabulous.
 What has been your highlight as a director so far?
I've had so many great opportunities as a director and there are many highlights. One that springs to mind is working on Oscar Wilde's Salome at The RSC. I remember sitting on a bus and reading Wilde's own notes about the play and his advice was to treat it like a piece of music. At the time I was listening to one of my favourite singer/songwriters Perfume Genius and the link was made. We were able to reorchestrate their music in the rehearsal process and what emerged was a piece of theatre – I can't really call it a play – that meant a great deal to me as a gay man. It was filled with lust, passion, hurt and high camp. I was very proud. Funnily enough it is also a piece of work I would love to do again and again as it is such a beautifully ambiguous piece of writing that it can genuinely respond to any time in history. This also continued my passion for Wilde and a few years later Phoebe Éclair-Powell and I wrote a very queer version of Dorian Gray that opened the new theatre in Reading which was situated meters away from where Wilde was imprisoned.
What's the best piece of advice you've been given in life?
'Be yourself, everyone else is taken.' Wilde didn't give me this advice in person, but it means a lot to me. In the same vein someone once said to me about working in theatre; 'find out what you do well and do that'.
What do you hope audiences will take away after watching your version of this play?
I want the audience to leave the theatre having discovered a great love story for the ages. I want them to revel in the wit and subversion of two young people who fight convention for their love to thrive. I also want them to question why their love could not survive and in doing so consider whether things have really changed in 2022. Stories like this are important as they constantly remind us why we still need to fight for LGBTQ+ rights today.
What part of directing this play are you most looking forward to?
What I love about this play and about Ruby's writing is the wit and the staging challenges it presents. There are great opportunities to use the stage imaginatively and I will be drawing a lot on my love for ensemble storytelling and film to find solutions. There is also a dance, and I love a dance!
Linck and Mülhahn plays on the Main Stage from 27 January
KEEPING YOU SAFE AT HAMPSTEAD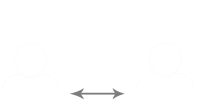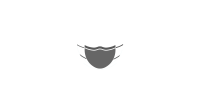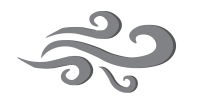 STATE OF THE ART VENTILATION