AN EXCLUSIVE EXCERPT FROM THE TO HAVE AND TO HOLD PROGRAMME; DAVID GOODHART DISCUSSES 'ANYWHERE' AND 'SOMEWHERES'
Posted on 17 October 2023.
Posted in: Interviews with cast and creatives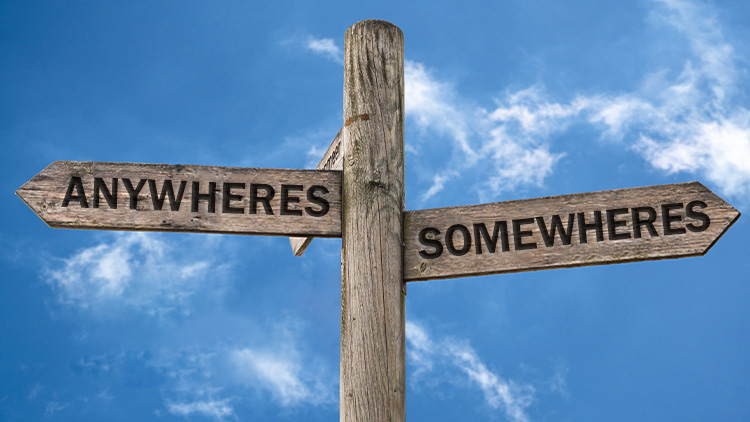 "'Anywhere' people tend to have achieved identities.
'Somewheres' generally have ascribed identities."
David Goodhart discusses how different generations within the same family can be divided by class and geography.
Programmes are available to buy for only £4.50 and include exclusive articles, interviews and rehearsal photos.
There have always, of course, been generation divides and children have often wanted to escape places like East Yorkshire for the brighter lights. But since the big expansion of residential higher education and the value divides that opened up between graduates and many of the rest, especially more traditionally-minded older people, the opportunity for mutual incomprehension has multiplied.
Anywhere people, about 25 per cent of the population, tend to be highly educated and mobile (often thanks to leaving home to go to college), and they generally value openness, autonomy and self-realisation, because those things align with their own experiences. They tend to have professional careers rather than jobs and "achieved identities", meaning a portable, individualised sense of themselves based on their academic and professional achievements. This means they can blend in, well, anywhere.
'Somewheres', about half of the population, are by contrast more rooted and less well educated and tend to value security, familiarity and group attachments (national and local) that 'Anywheres' often don't share or respect. 'Somewheres' generally have "ascribed identities" meaning their sense of themselves is more likely to spring from the place they come from and the ways of life they are attached to which means, in turn, that this identity can easily be disturbed by demographic or social change. 'Somewheres' are more likely to see change as loss, while 'Anywheres' comfortably surf change and are drawn to novelty.
To Have and To Hold runs on the Main Stage from 26 Oct - 25 Nov.
BOOK NOW FOR TO HAVE AND TO HOLD