A HAMPSTEAD THEATRE PRODUCTION
Old Money
By SARAH WOOLEY
Directed by TERRY JOHNSON

Running time: 2 hours including a 20 minute interval
£15 - £29 (See ticket information)
Every day I've worn a mask. You won't have noticed...But then one day. It began to chip...
Details
Forty years of respectable marriage should have prepared Joyce for respectable widowhood. She, however, has other ideas – and a secret life of champagne, strippers, and chance encounters unfolds in this tender comedy.
New voice Sarah Wooley makes her main stage debut following successful plays at the National Theatre Studio, Theatre 503 and BBC Radio.
Olivier award winner Terry Johnson returns to Hampstead Theatre following The Memory of Water, Cracked and Dead Funny. He has since directed numerous west end hits such as the Tony award winning La Cage Aux Folles (Menier Chocolate Factory, Playhouse Theatre & Broadway), End of the Rainbow (Trafalgar Studios, West End & UK Tour), The Rise and Fall of Little Voice (Vaudeville Theatre), One Flew over the Cuckoo's Nest(Garrick Theatre) and his stage adaptation of The Graduate (Gielgud Theatre).
Maureen Lipman makes a much anticipated return to Hampstead Theatre following Peggy for You in 1999. Her many other stage credits include When We Were Married(Garrick Theatre/West End), A Little Night Music (West End) and Oklahoma! (National Theatre). Her latest TV series was Ladies of Letters and she played the Mother in the Academy award winning film The Pianist.
We are delighted to welcome back Tracy-Ann Oberman to Hampstead following On the Rocks in 2008. Since then her recent theatre credits include Absurd Person Singular(Curve, Leciester), Boeing! Boeing! (Comedy Theatre/West End) and the critically acclaimed Earthquakes in London (Headlong/National Theatre). Television credits include Doctor Who, EastEnders, Monroe and Friday Night Dinner.
'This fine new comedy, by turns hilarious, dark and moving, finds Maureen Lipman giving one of the finest performances of her career.' – ★★★★ The Telegraph

'Honest, haunting and unforgettable' – ★★★★ Time Out
'Old Money marks the end of a fantastic year for Hampstead Theatre…Tracy-Ann Oberman is superb' – The London Magazine
Reviews
The Telegraph

This fine new comedy, by turns hilarious, dark and moving, finds Maureen Lipman giving one of the finest performances of her career.

Though it is often richly comic, Sarah Wooley's play also has pertinent and timely points to make. Should well-off parents be a permanent cash cow for their grown-up children, who in these hard times are often struggling to cope with families of their own? And in the case of Joyce's mother, is it fair to bung her into a nursing home as soon as dementia kicks in? Wooley tackles these themes with wit and rigour, and I suspect they will strike a powerful chord with many. They certainly did with me.
You expect Lipman to be funny, but she is also deeply touching here, stirringly capturing a woman realising that most of her life has been largely unlived.

There is a lovely innocence and emotional candour in her performance as she befriends the young stripper and recalls her long distant youth when the Beatles were all the rage but she was too timid to attend one of their concerts. And Lipman also shows how her character's life has been shaped and warped by the cruel consequences of an affair in her youth.
Terry Johnson's richly enjoyable production, elegantly designed by Tim Shortall, discovers all the play's strengths, and there are fine performances from Helen Ryan as Joyce's mean-spirited old mother, Tracy-Ann Oberman as her materialistic, increasingly desperate daughter, and Nadia Clifford as the stripper who offers Joyce a new slant on life.

Best of all, I suspect the play's ending will split the audiences right down the middle. The elderly will cheer, while many of the middle-aged and the young will watch it aghast, seeing it as an all-too plausible enactment of their own worst, and most guilt-laden, nightmare.

Old Money review


Charles Spencer

,

7 December, 2012

Time Out

In an extraordinary monologue near the end of 'Old Money', Joyce (Maureen Lipman) describes seeing bits of her face floating in a bowl of soup. Following her husband's death, Joyce's suffocating 'mask' of motherhood is finally beginning to shred.. And just as Joyce gets a fresh lease of life in Sarah Wooley's excellent new comedy, so too does Maureen Lipman in a revelatory performance.

As her family parade their grief, Joyce sits in silence at her husband's wake. She seems exceptionally fragile, as if she's spent a lifetime staring sadly out of windows. But then Joyce buys a flashy, new red coat. Soon, she's supping with strippers and flirting with strangers. Not even her dying mother can haul Joyce back to the family fold and her old, and ageing, way of life.

Wooley's beautifully observed script – threaded through with such crisp humour – allows for a host of understated but powerful performances. Helen Ryan is ferociously entertaining as Joyce's mother, Pearl, a lady who pronounces 'London' as if it were a disease and 'grief' as if it were a gift. Tracy-Ann Oberman, as a harassed mother and Joyce's leeching daughter, is as sympathetic as she is repulsive.

But it is Lipman who consistently compels, aided by Terry Johnson's acute direction. This is a natural but brilliantly detailed performance. As Joyce innocently chats with a stripper, she loops her handbag through her legs. And when she attends her mother's funeral, her screeching sobs descend into hideous, manic laugher. Honest, haunting and unforgettable.

Old Money review


Miriam Gillinson

,

10 December, 2012
Cast
Cast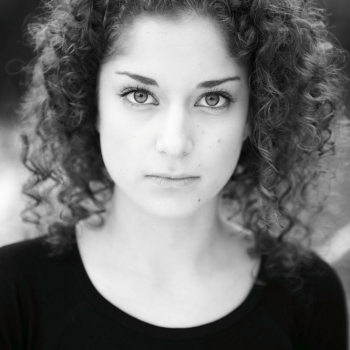 NADIA CLIFFORD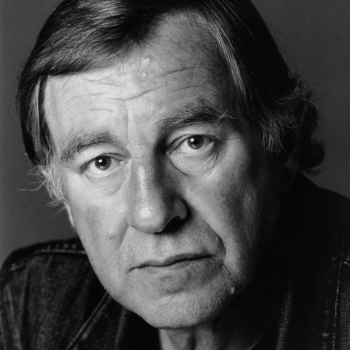 GEOFFREY FRESHWATER
MAUREEN LIPMAN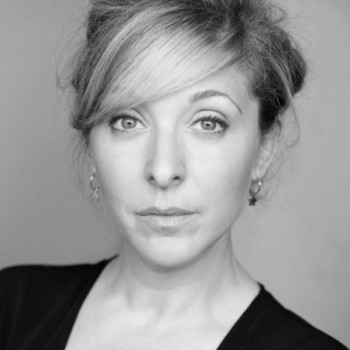 Tracy-Ann Oberman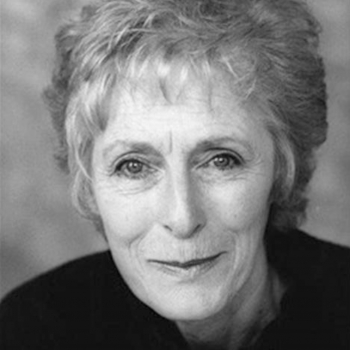 HELEN RYAN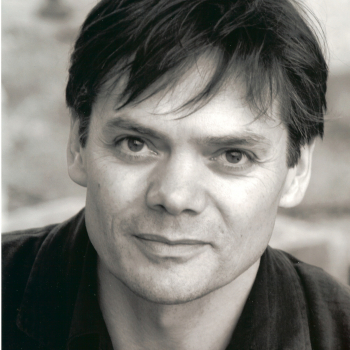 TIMOTHY WATSON
News
Posted on 8 December 2012
Wednesday night was Press Night at Hampstead Theatre for Old Money.
Posted on 29 November 2012
At Hampstead Theatre we don't want your experience to end when you walk out of the door.
Posted on 21 November 2012
2012 has been one of the most significant years in the long history of Hampstead Theatre.
Tickets
Full price: £29
Mondays/previews: £22
Concessions: £15
Seniors: £15 (matinees only)
Groups: For every 9 tickets get the 10th free
Access: £14.50
Audio described performance:
5 January at 3pm, with a touch-tour at 1.30pm
Captioned performance:
18 December at 7.30pm, with a transcribed post show discussion
KEEPING YOU SAFE AT HAMPSTEAD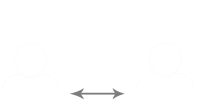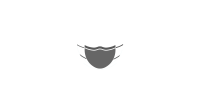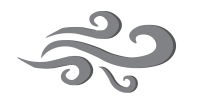 STATE OF THE ART VENTILATION