A HAMPSTEAD THEATRE PRODUCTION
Di and Viv and Rose
By AMELIA BULLMORE
Directed by ANNA MACKMIN

Running time: 2 hours and 20 minutes including a 20 minute interval
£15 - £29 (See ticket information)
If something bad or sad or good happens to one of you, it almost happens to the other
Details
Aged eighteen, three women join forces at university. Life is fun. Living is intense. Together they feel unassailable. Di and Viv and Rose is a funny and thoughtful exploration of friendship's impact on life, and life's impact on friendship.
Following its phenomenal sell-out success last year, Hampstead Theatre is proud to present the first transfer of a Downstairs production to the Main Stage. Directed by the critically acclaimed Anna Mackmin (Hedda Gabler, The Real Thing, Old Vic) this heart warming play promises to be the perfect start to 2013.
Di and Viv and Rose is Amelia Bullmore's new play since her award winning Mammals, which won the Susan Smith Blackburn Prize and subsequently embarked on a national tour.
Double BAFTA award winning Anna Maxwell Martin makes her Hampstead Theatre debut. Theatre credits include Cabaret (Lyric Theatre / West End), The Female of the Species (Vaudeville Theatre) and Measure for Measure (Almeida). Television credits include Bleak House (BBC) and Poppy Shakespeare (Channel 4).
BAFTA winner Gina McKee also makes a much anticipated debut at Hampstead. Theatre credits include the Olivier nominated King Lear (Donmar), Separate Tables (Chichester Festival Theatre) and The Lover and the Collection (Comedy Theatre). Film credits include Our Friends in the North and Notting Hill.
Tamzin Outhwaite returns to Hampstead Theatre having been part of the original Di and Viv and Rose cast last year. Other theatre credits include Sweet Charity and Boeing Boeing (West End). Her television credits include Red Cap and EastEnders (BBC). Film credits include the current box office hit Great Expectations .
Reviews
The Daily Express

Plays about female friendship featuring an all-female cast are something of a rarity.

Perhaps the feeling is they won't appeal to one half of the theatre-going public but it's just possible that this three-hander by the actress and writer Amelia Bullmore (a regular in the recent comedy series Twenty Twelve) will prove such sentiments wrong.

When the work was first staged in Hampstead's downstairs studio space it was so well received that it has now transferred to the main stage upstairs, becoming the first play to do so.

What will strike you is the warmth and wit of the writing, which is further boosted by the vibrancy of the performances by Tamzin Outhwaite, Gina McKee and in particular an effervescent Anna Maxwell Martin.

It amounts to an endearing, warm-hearted piece that is surprising, smartly funny and full of female banter and which reflects perceptively on what friendship really means and how it can be splintered and mended.

Di and Viv and Rose review


Julie Carpenter

,

24 January, 2013

The Evening Standard

Edward Hall's spritely new-broom regime at Hampstead continues to flourish, with this first transfer of a play from the experimental Downstairs studio into the main house. Amelia Bullmore's three-hander is a big, warm-hearted piece about female friendship which doesn't — as friends don't — shy away from occasional hard-hitting home truths.

The unwavering joy throughout, though, comes from the performances and chemistry between the three. Maxwell Martin, showing a hitherto unexplored aptitude for scatty comedy, is delightful as wide-eyed Rose and McKee's enigmatic Modigliani face is ideal for Viv's deep-buried passions.

Di and Viv and Rose review


Fiona Mountford

,

24 January, 2013

The Telegraph

Hampstead is on a roll. Its superb production of David Hare's The Judas Kiss starring Rupert Everett as Oscar Wilde has just transferred to the West End, and I have a hunch that this lovely new play by Amelia Bullmore could follow it there.

There is a mixture of warmth, humour and sadness in both the writing and the performances that is very special indeed.

Years ago there was a TV series called Take Three Girls about three young women sharing a flat in swinging London, of which the only thing I can distinctly remember is the haunting theme tune, Light Flight, by the folk group Pentangle.

Perhaps Bullmore had subliminal memories of it too, for her play concerns three female students who meet up as Freshers at a provincial university in 1983 and share a house together. We then follow them through the years, up to 2010, and discover what happened to them and the strains and crises that their friendship endures.

You come to care deeply about all three characters. Rose is a posh, scatty history of art student, an innocent abroad who makes the wonderful discovery that if you ask a boy to sleep with you he almost certainly will. Di is a no-nonsense lesbian on a business studies course who is exceptionally sporty, while Viv is an earnest and reserved sociology student who dresses in 1940s clothes, observing others sharply and revealing little of herself.

There are moments here that made me cry with laughter, nor least when all three girls dance wildly in their sitting-room to Prince's Let's Go Crazy pumped up to max on their sound system.

But this is also a play that cuts deeply and asks hard questions, about the nature of kindness for instance, and the way friendship can decay just like everything else. There are moments in the second half that are overwhelmingly moving as the characters experience the thousand natural shocks that flesh is heir to.

Anna Mackmin directs a sharply observed, richly enjoyable production, elegantly staged and mixing laughter with sudden jolts of pain and loss. The cast is also outstanding. Anna Maxwell Martin is delightfully funny, warm and touching as Rose, who finds warmth and comfort in the beds of virtual strangers to the dismay of her friends. Tamzin Outhwaite is moving as the brisk straightforward Di who is helped by her friends through a terrible ordeal, while Gina McKee gives a fascinatingly persuasive performance as the kind of person who maintains an air of tantalising reserve in even her closest relationships.

One thought struck me as I left the theatre. Excellent though it is, the play might be even more poignant if it moved backwards rather than forwards in time, like Pinter's Betrayal and Sondheim's Merrily We Roll Along. But I suppose smarty-pants critics like me would have accused Bullmore of lack of originality had she taken that option.

Di and Viv and Rose review


Charles Spencer

,

24 January, 2013

The Guardian

Bullmore makes you like, and believe in, her three characters. Rose is a gorgeous creation: generous, funny and curiously innocent in her cheerful promiscuity. But one also warms to Viv, who writes earnest essays about the way the corset is society's weapon for confining women; and to Di, who, forced to return home after uni, gloomily announces: "I've gone back to fish on Fridays and not being a lesbian."

The play also has a careering energy that makes you accept the fact that two crucial plot crises are arbitrarily inserted. More serious to me is the way Bullmore, in pursuing the oscillations of female friendship, excludes the public world. The mid-80s was a peculiarly turbulent period in British life, involving a miners' strike, IRA mainland bombing and student demos – yet none of these impinge on Bullmore's trio, who seem to inhabit a goldfish bowl of their own.

One thing that does affect them is music – and the most unforgettable scene in Anna Mackmin's vivid production shows the three women miming and dancing to Prince's Let's Go Crazy with hilariously boozy fervour. The three actors are also excellent. Anna Maxwell Martinconveys all of Rose's Sally Bowles-like sweetness of nature with a built-in capacity for disappointment. Gina McKee lends Viv – the dark horse who goes on to achieve her career goals – a genuine emotional complexity. And Tamzin Outhwaite's Di combines a bronzed-limbed sportiness with an underlying vulnerability. It's a play that, whatever its flaws, is impossible not to like.

Di and Viv and Rose review


Michael Billington

,

24 January, 2013

The Times

A nice stage direction in Amelia Bullmore's playtext has a character "mangled by laughter". It comes late on, when the middle-aged speaker is relating a genuinely painful humiliation and loss to a lifelong friend who minutes earlier was an enemy. It's a complicated, unpredictable, truthful and brilliant moment.

Directed by Anna Mackmin and promoted from the theatre's excellent try-out studio to its main stage, Di and Viv and Rose follows three university housemates over 27 years. It may be described (ie, written off by haughty chaps) as a women's-interest piece, but that would traduce something funny, universal and wise. It is about friendship, sexuality, and sex, growing up and changing tack, intimacy and comradeship, corsetry and careers, success, disaster and dissatisfaction. It compasses illness, loss, loneliness and loyalty .

Tracksuited Di (Tamzin Outhwaite) is Amazonian and gay, Rose (Anna Maxwell Martin) whimsical, promiscuous and anxious to please. Viv (Gina McKee) is serious and academic and appals Rose by dressing "as if it was the war" in shirtwaisters and thick tights. Their cohabitation is beautifully drawn: arguments; launderette rows; Viv's attempts to read her dissertation on the feminist history of dress; plain speaking about Rose's headlong promiscuity; and Di's brilliant slapping-down of her "bi-curious" attempt at a girl kiss: "I know your sort. Time waster. Technically inept." Much of it is unforcedly funny; a ridiculous drunken dance to Prince's Lets Go Crazy gets a storm of applause.

Time accelerates, as anybody over 40 knows to their cost, and through a series of meetings comes attrition and change. Bullmore knows how to deliver a jolt, and there are two major ones, each sudden and shocking. The trio's balance is upset more than once, nicely symbolised by three wobbly bargain soup bowls from student years that need Blu-Tack to stabilise them. But it is not always the same member of the group who has to do the stabilising.

Paul Wills's design artfully makes the shared student house the only fully realised set. Later scenes are spare, plain and mainly propless, until a final unexpected tableau takes the three home again to the lost land of youth. It's a play that will last.

Di and Viv and Rose review


Libby Purves

,

24 January, 2013

The Independent

Hampstead Theatre is riding high at the moment. Their splendid revival of David Hare'sThe Judas Kiss has just moved triumphantly into the West End. And now they are celebrating a transfer of a different kind.

Under the enlightened artistic directorship of Edward Hall, the smaller studio space downstairs has been used to nurture work-in-progress. Di and Viv and Rose by Amelia Bullmore marks the first time one of these pieces has been elevated, after slight revision, to the main house.

Her three-hander is nobody's idea of "experimental" but it richly deserves the promotion because it achieves what it sets out to do – show how the lives of a trio of women are shaped by their friendship over some twenty-seven years – in a manner that brims over with warm, effervescent humour and sharp, unsentimental perceptiveness. And there's an adorably natural chemistry between the actresses in Anna Mackmin's smashing production.

The dialogue is often hilarious – I enjoyed, in particular, the guilelessly promiscuous Rose's upper-class euphemisms for male and female genitalia ("thing and va"); yet one of the most eloquent sequences is non-verbal – a delirious bop, with thrashing air-guitars and wild gymnastics, to a Prince record.

Di and Viv and Rose review


Paul Taylor

,

24 January, 2013

Daily Mail

The play is hard to resist, mainly thanks to the bewitching character of Rose.

She is played by Anna Maxwell Martin and we meet her first on the payphone of her new college digs.

Enter Di, a sporty, plain-talking lesbian (Tamzin Outhwaite), and Viv, a repressed intellectual. Feminist Viv (Gina McKee) wears such dowdy, 1940s-style clothes that Rose refers to her as Mrs Miniver.

Yet the three girls soon become friends and they decide to share a house.

On one level the play is a simple tale of young women growing up together, a campus version of TV's Liver Birds. Most of the first half takes place in the living room of their digs. It is a scene many 1980s graduates may recognise. Yet Miss Bullmore also, with gentle warmth, writes a chatty, arresting elegy to friendship – I should perhaps say female friendship.

So long as Miss Maxwell Martin is on the stage, the thing bubbles. I say that not only because her Rose reminded me – hauntingly – of my wife's dearest friend but because this is a gentle, affectionate work which deserves a fair wind.

Di and Viv and Rose review


Quentin Letts

,

24 January, 2013
Cast
Cast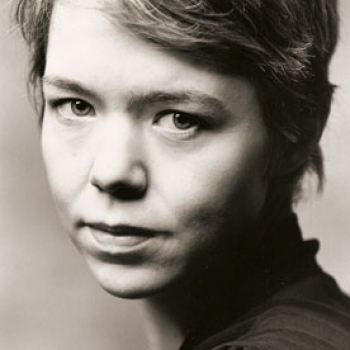 Rose
Anna Maxwell Martin
Viv
Gina McKee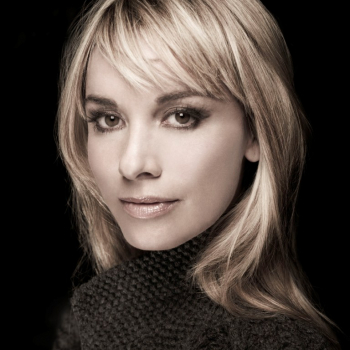 Di
Tamzin Outhwaite
News
Tickets
Full price: £29
Mondays/previews: £22
Concessions: £15 (Monday & matinees)/ £18 (Tuesday-Saturday eves)
Seniors: £15 (matinees only)
Groups: For every 9 tickets get the 10th free
Access: £14.50
Audio described performance:
16 February at 3pm, with a touch-tour at 1.30pm
Captioned performance:
5 February at 7.30pm, with a transcribed post show discussion
KEEPING YOU SAFE AT HAMPSTEAD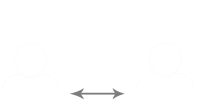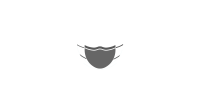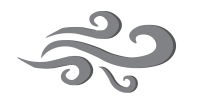 STATE OF THE ART VENTILATION