HAMPSTEAD THEATRE PRESENTS
RE-MEMBER ME
By DICKIE BEAU
Directed by JAN WILLEM VAN DEN BOSCH

Running time: 1 hour, 10 minutes without an interval
A master ventriloquist... Laden with queerness, character and oh so much talent, he is a mesmeric performer!
Details
★★★★ 'bracingly, disconcertingly original... a biting tribute to Shakespeare' The Times 
★★★★ 'Dickie Beau's subversive meditation on Shakespeare's masterpiece, at Hampstead Theatre, ranges from sharp satire to stabbing poignancy' The Telegraph
★★★★ "A master ventriloquist... Laden with queerness, character and oh so much talent, he [Dickie] is a mesmeric performer" The Stage 
★★★★ The Reviews Hub
★★★★ TheArtsDesk
★★★★ TimeOut
★★★★ Broadway World
★★★★ LondonTheatre1
---
"This feels like a new evolution in terms of theatre. It has to just be witnessed. It's a marvel to behold." (Benedict Cumberbatch)
'Theatre's master of lip-sync' (The Guardian) Dickie Beau brings his show Re-Member Me to Hampstead Theatre for a strictly limited run. While building a human Hamlet mix-tape, taking recordings of great Hamlets from the past to channel into an epic one-man lip-sync show, Dickie Beau found one especially masterful rendition. This ghost from Hamlet's past left an indelible mark on all who saw it, however, this Hamlet can never be "re-membered" - because no recording exists. 
Join Dickie Beau as he brings this Hamlet back to life, through exclusive interview recordings with Ian McKellen, Richard Eyre and more. Re-Member Me is part documentary theatre, part 21st century séance, and a unique theatrical eulogy to the greatest Hamlet almost never seen. 
A versatile actor and performance artist, Dickie Beau's work is unlike that of any other practitioner.  "Peerless" (The Times) and "one of our great living artists" (WhatsOnStage) he returns to Hampstead following his performance in the title role of Botticelli in the Fire. 
---
Dickie Beau will be taking part in post-show Q&As on 6 June (with guest Q&A host Benedict Cumberbatch), on 13 June (captioned performance and live captioned Q&A) and on 22 June (with actor and star of Hamilton, Giles Terera). These events are free for ticket holders to those performances. 
---
Our promise to you
In the event of Re-Member Me being postponed or cancelled, you can choose between a full refund or credit to be used for any show at Hampstead.
As always, our audience, company and staff are our top priority. For more information about how we're keeping you safe, please click here.
Reviews
The Times

'Dickie Beau's arresting take on Hamlet doesn't so much deconstruct the text as explode it before reassembling the pieces to create a work that's as haunting as it's ebullient. Whatever your take, this is bracingly, disconcertingly original: a meditation on mortality that includes mannequins and a glitter ball, a biting tribute to Shakespeare that starts with Withnail and I and climaxes with Chariots of Fire.'

'This show, which was performed at the Almeida in north London in 2017, on the same set where Andrew Scott played Hamlet, deploys loving irreverence to dissect the mythology surrounding the role and the way it's affected the actors playing it. Jan-Willem van den Bosch's spiky production presents us with a movie screen onto which four versions of Beau's face are projected. Throughout the evening these projections enact lip-syncs of confessions from figures including the director Richard Eyre and Daniel Day-Lewis's dresser; below them Beau himself ramps up comedy and tragedy with a puppetry of dismembered mannequin parts. There's fizzing gossip but also tenderness as Beau focuses increasingly on Ian Charleson, the actor who replaced Daniel Day-Lewis after the latter quit his role as Hamlet in 1989 at the National Theatre. Charleson (made famous by Chariots of Fire) would die of Aids just two months after the production ended, throwing the play's simultaneous connotations of mortality and immortality into stark relief.'

Read the full review here

Re-Member Me review — Dickie Beau's enthralling dissection of Hamlet


Rachel Halliburton

,

31 May, 2023

The Daily Telegraph

 

'Beau's calling-card is his lip-syncing ability, and that's deployed to striking effect – as he opens and closes his mouth to recordings of big theatrical Ash in reminiscence mode, chiefly Ian McKellen and directors Sean Mathias and Richard Eyre, the latter recalling the formative experience of seeing Peter O'Toole in the part. There's mischief in the air, if not the eye, of the performer, whose recorded visage is quadruply relayed on a screen, his look deadpan but thoughtful, while Beau himself tends to the strewn limbs of mannequins, like some mock grave-digger.'

If there's humour at the expense of the interviewed old boys' club – intakes of breath and forgetful hesitations tongue-in-cheekily preserved – it's what's not preserved that sharpens the montage into stabbing poignancy. Those invited memories cluster around the fleeting spectacle, and sensation, of Ian Charleson's Hamlet, which followed in the wake of Daniel Day-Lewis's distraught departure from Eyre's 1989 NT production. Unbeknown to many at the time, though his ravaged face was its own telltale sign, the Chariots of Fire star was dying of Aids, which lent heroism to his performance and pathos to the play's reckoning with mortality.

Some of that is reconstituted here, in McKellen's description of those haunted, homophobic times, in a long review read by the late esteemed critic John Peter, and in the affected yet affecting sight of a dummy being put together on a hospital trolley, a disco-ball in place of a drip. Beau's stratagem is high risk, but its dividend is a poignant requiem.

Read the full review here

Re-Member Me: a Hamlet fantasia of infinite jest – and stirring sorrow


Dominic Cavendish

,

31 May, 2023
Cast
Artistic team
WRITER
DICKIE BEAU
DIRECTOR
JAN WILLEM VAN DEN BOSCH
LIGHTING
MARTY LANGTHORNE
Design supervisor
LORELEI CAIRNS
audio post-production and sound consultant
HELEN NOIR
Company Stage Manager on Book
ROB HEARN
Cast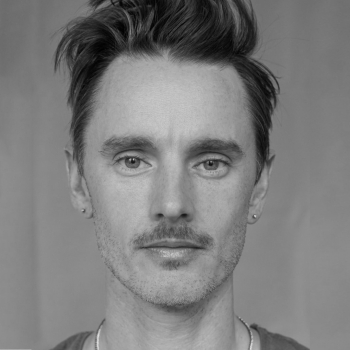 DICKIE BEAU
Tickets
Previews
All performances after previews
Full price £17.50, £27.50, £37.50
Seniors (matinees only) £20/£30 
NHS/EMS £10 tickets
U30s & Students 
limited no. of £10 tickets
Equity Members 
limited no. of £10 tickets
All prices are subject to change. Book early for the best price.
Content Warnings
CONTENT WARNINGS - re-member me
 This production contains flashing lights and haze.
Please note that our content warnings evolve as the production does throughout rehearsal and previews, so there may be changes made between booking and attending the theatre. If you would like to speak to a member of our team about specific themes or concerns, please call the Box Office on 020 7722 9301 or email boxoffice@hampsteadtheatre.com
KEEPING YOU SAFE AT HAMPSTEAD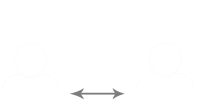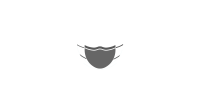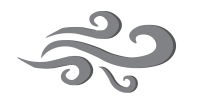 STATE OF THE ART VENTILATION