THE MONO BOX AND HAMPSTEAD THEATRE PRESENT
SPEECH SHARE LIVE
ON STAGE INTERVIEW WITH AND LIVE MONOLOGUE FROM SIR SIMON RUSSELL BEALE, GINA MCKEE AND JOSEPH MARCELL, ALL RECORDED AS A MONO BOX PODCAST.
Running time: 2 hours
£20 (See ticket information)
Join The Mono Box for SPEECH SHARE: LIVE, a live podcast recording hosted by The Mono Box's co-founders Joan Iyiola and Polly Bennett.
Joan and Polly talk to some of the nation's most admired actors about their journeys into the profession, how their career has developed and a stand out play or production that they have been involved in. At the end Polly and Joan will leave the stage for their guest to deliver their favourite monologue - their very own Speech Share. Each live event will also be recorded as a podcast. Think Desert Island Discs, but for actors and live! You can listen to Season 1 of the podcast here.
SPEECH SHARE: LIVE is part of TAKING UP SPACE, The Mono Box's takeover of Hampstead Theatre for 3 Sundays in 2019.
Guests on Sunday 8 December
Sir Simon Russell Beale
Sir Simon Russell Beale is a triple Olivier award winning and Tony nominated actor. His credits include: National Theatre: King Lear, 50 Years on Stage, Timon of Athens, Collaborators (in the Cottesloe and Olivier theatres), London Assurance, Major Barbara, Much Ado About Nothing, The Life of Galileo, The Alchemist, Jumpers (also West End and New York), Humble Boy (also West End), Hamlet, Battle Royal, Candide, Summerfolk, Money, Othello, Rosencrantz and Guildenstern Are Dead, Volpone. For the RSC: The Tempest, King Lear, Ghosts, the title roles in Richard III and Edward II, The Seagull, Troilus and Cressida, The Man of Mode, Restoration. Film includes: The Death of Stalin, My Week with Marilyn, The Deep Blue Sea, The Gathering, Alice in Wonderland, An Ideal Husband, The Temptation of Franz Schubert, Hamlet.
Joseph Marcell
Joseph's theatre credits include: Lady Windermere's Fan (Vaudeville Theatre); The Tempest, Omeros and King Lear (Shakespeare's Globe); Gem of the Ocean (The Tricycle); Breakfast with Mugabe (Theatre Royal Bath); Coriolanus (RSC); Master Harold and The Boys and Peer Gynt (National Theatre). Television includes The Fresh Prince of Bel Air, Desmonds, Jericho and Death in Paradise. Film includes The Boy Who Harnessed The Wind, Hero and Cry Freedom. Joseph Marcell is a patron of The Mono Box.
Gina McKee

Gina began working as a young actor in 1979 and has appeared in a wide variety of films, T.V productions and theatre. T.V includes Our Friends in the North, Brass Eye, The Forsyte Saga, The Lost Prince, The Street, Line of Duty, The Borgias, Bodyguard, and most recently, Catherine the Great. Films include, Naked, Notting Hill, In the Loop and Phantom Thread. Theatre includes, Faith Healer (Donmar Warehouse), The Mother (Bath / Tricycle), King Lear (Donmar Warehouse / UK Tour / BAM), The Lover & The Collection (Comedy Theatre), Ivanov (Wyndhams), Aristocrats (National Theatre) and Old Times (Donmar Warehouse). 
Tickets are £20 (£12 for Under 30s).
If you buy a ticket to the second event on Sunday 8 December, CREATIVE CONVERSATIONS with Cherrelle Skeete, Kobna Holdbrook-Smith, Shereen Jasmin Phillips and Daniel Bailey, the combined cost with be just £25 (£15 for Under 30s).
Artistic team
HOSTED BY
JOAN IYIOLA & POLLY BENNETT 
(CO-FOUNDERS OF THE MONO BOX)
Cast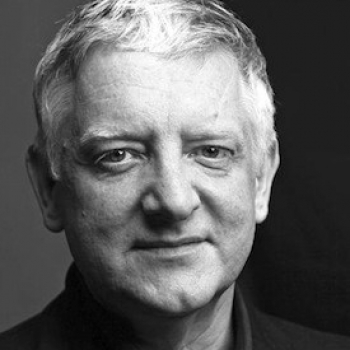 SIMON RUSSELL BEALE
8 DECEMBER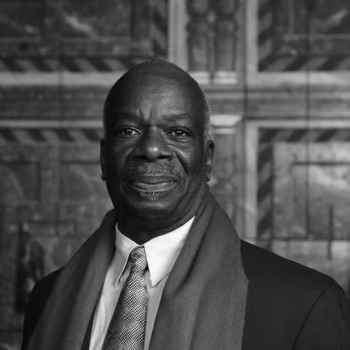 JOSEPH MARCELL
8 DECEMBER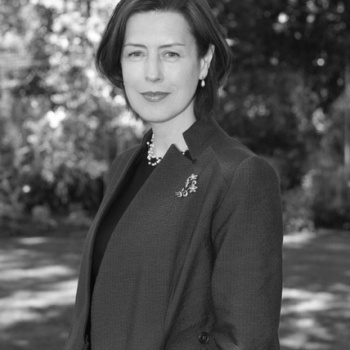 GINA MCKEE
Sunday 8 December
Posted on 23 September 2019
We're thrilled to announce the first events in TAKING UP SPACE, The Mono Box's first season in collaboration with Hampstead Theatre.
Tickets: £20
Access: £20/£10
Under 30s: £12
TAKING UP SPACE TICKET OFFER: Buy tickets to both events (Creative Conversations and Speech Share Live) on the same Sunday for just £25 (Under 30s: £15)