THE MONO BOX AND HAMPSTEAD THEATRE PRESENT
SPEECH SHARE LIVE
FEATURING DENISE GOUGH (ANGELS IN AMERICA), SIR DEReK JACOBI, JENNA RUSSELL (FUN HOME), SIMON RUSSELL BEALE AND JOSEPH MARCELL (THE FRESH PRINCE OF BEL AIR).
Running time: 2 hours
£20 (See ticket information)
Join The Mono Box for SPEECH SHARE: LIVE, a live podcast recording hosted by The Mono Box's co-founders Joan Iyiola and Polly Bennett.
Joan and Polly talk to some of the nation's most admired actors about their journeys into the profession, how their career has developed and a stand out play or production that they have been involved in. At the end Polly and Joan will leave the stage for their guest to deliver their favourite monologue - their very own Speech Share. Each live event will also be recorded as a podcast. Think Desert Island Discs, but for actors and live! You can listen to Season 1 of the podcast here.
SPEECH SHARE: LIVE is part of TAKING UP SPACE, The Mono Box's takeover of Hampstead Theatre for 3 Sundays in 2019.
Guests on Sunday 3 November
Denise Gough
Denise Gough is a double Olivier award winning and Tony nominated actress. Her credits include Angels in America and People, Places and Things (National Theatre); The Duchess of Malfi (Sam Wanamaker Playhouse); Adler and Gibb (Royal Court); Everything is Illuminated (Hampstead); Jesus Hopped the 'A' Train (Trafalgar Studios); Someone Else's Shoes (Soho); Six Characters in Search of an Author (Chichester Festival Theatre); As You Like It and By the Bog of Cats (Wyndham Theatre). Film includes Collette, The Kid Who Would Be King, Steel Country, Robin Hood, Jimmy's Hall and '71. Television includes Paula, The Fall, Stella, Neil Gaimen's Likely Stories and What Remains. Outside of her theatrical career, Denise has been an enthusiastic supporter of ERA (The Equal Representation for Actresses), a collective of actresses that want to see women represented on screen, in television and theatre in equal measures the men.
Jenna Russell
Jenna Russell is an award winning actress with an extensive range of television and theatre credits to her name. Her accolades include both an Olivier Award and Theatre World Award for Broadway Debut Performance playing Dot in Sunday In The Park with George, which she performed in London and on Broadway. She was also nominated for both a Tony and Drama Desk Award for that role. She has received Olivier Award Nominations for her performances as Mary Flynn in Merrily We Roll Along and Sarah Brown opposite Ewan McGregor in Guys and Dolls. Other recent Theatre credits include The Bridges of Madison County, Fun Home, Mr Burns, Dr Faustus and Grey Gardens. Jenna's TV credits include Michelle Fowler in EastEnders, Call the Midwife, The Paradise Born and Bred (4 series), On The Up, Picking Up The Pieces and Minder. Films include The Death and Life of J Donovan and Mortdecai. Jenna also sings the theme tune for Red Dwarf. 
Sir Derek Jacobi
Sir Derek Jacobi is a Tony, Emmy, BAFTA and double Olivier awarding winning actor, and a founding member of the National Theatre. His credits include King Lear (Donmar), Twelfth Night (Wyndhams), The Hollow Crown (RSC), Uncle Vanya (Chichester Festival Theatre and tour), Richard III (Phoenix Theatre), Cyrano de Bergerac (RSC), The Grand Tour (Old Vic). Film includes The Day of the Jackal, Henry V, Gladiator, Gosford Park, The King's Speech and Cinderella. TV includes I, Claudius, Vicious, Doctor Who and Last Tango in Halifax. Sir Derek Jacobi is a patron of The Mono Box. 
Tickets are £20. If you buy a ticket to the second event on Sunday 3 November, CREATIVE CONVERSATIONS with Temi Wilkey, Dickie Beau, Blanche McIntyre and Ita O'Brien, the combined cost with be just £25.


Guests on Sunday 8 December
Simon Russell Beale
Simon Russell Beale is a triple Olivier award winning and Tony nominated actor. His credits include: National Theatre: King Lear, 50 Years on Stage, Timon of Athens, Collaborators (in the Cottesloe and Olivier theatres), London Assurance, Major Barbara, Much Ado About Nothing, The Life of Galileo, The Alchemist, Jumpers (also West End and New York), Humble Boy (also West End), Hamlet, Battle Royal, Candide, Summerfolk, Money, Othello, Rosencrantz and Guildenstern Are Dead, Volpone. For the RSC: The Tempest, King Lear, Ghosts, the title roles in Richard III and Edward II, The Seagull, Troilus and Cressida, The Man of Mode, Restoration. Film includes: The Death of Stalin, My Week with Marilyn, The Deep Blue Sea, The Gathering, Alice in Wonderland, An Ideal Husband, The Temptation of Franz Schubert, Hamlet.
Joseph Marcell
Joseph's theatre credits include: Lady Windermere's Fan (Vaudeville Theatre); The Tempest, Omeros and King Lear (Shakespeare's Globe); Gem of the Ocean (The Tricycle); Breakfast with Mugabe (Theatre Royal Bath); Coriolanus (RSC); Master Harold and The Boys and Peer Gynt (National Theatre). Television includes The Fresh Prince of Bel Air, Desmonds, Jericho and Death in Paradise. Film includes The Boy Who Harnessed The Wind, Hero and Cry Freedom. Joseph Marcell is a patron of The Mono Box.
Tickets are £20. If you buy a ticket to the second event on Sunday 8 December, CREATIVE CONVERSATIONS with Cherrelle Skeete, Chinonyerem Odimba and Daniel Bailey, the combined cost with be just £25.
Artistic team
HOSTED BY
JOAN IYIOLA & POLLY BENNETT 
(CO-FOUNDERS OF THE MONO BOX)
Cast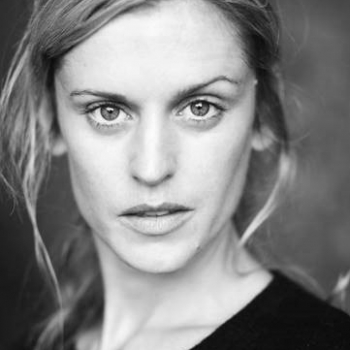 DENISE GOUGH
3 NOVEMBER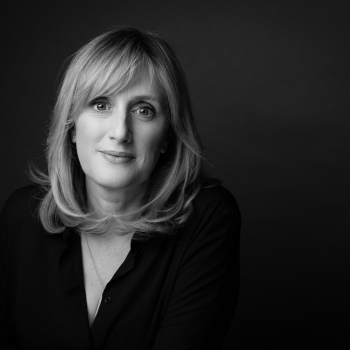 JENNA RUSSELL
3 NOVEMBER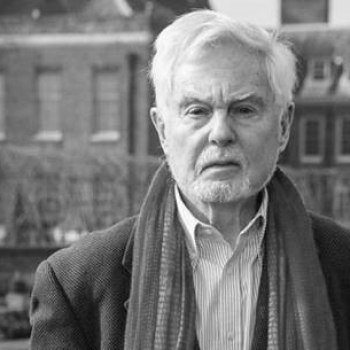 SIR DEREK JACOBI
3 NOVEMBER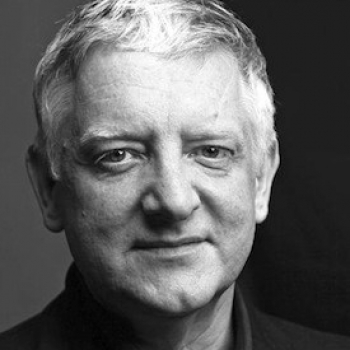 SIMON RUSSELL BEALE
8 DECEMBER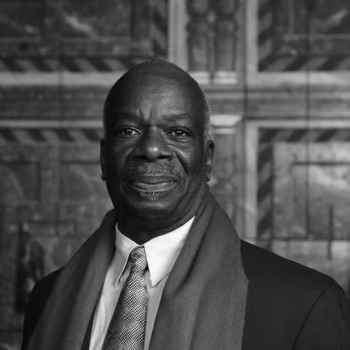 JOSEPH MARCELL
8 DECEMBER
Posted on 23 September 2019
We're thrilled to announce the first events in TAKING UP SPACE, The Mono Box's first season in collaboration with Hampstead Theatre.
Tickets: 
£20
Access: £20/£10
TAKING UP SPACE TICKET OFFER: Buy tickets to both events (Creative Conversations and Speech Share Live) on the same Sunday for just £25