Ham & High: Freddie Fox Interview
Posted on 17 September 2012.
Posted in: Main Stage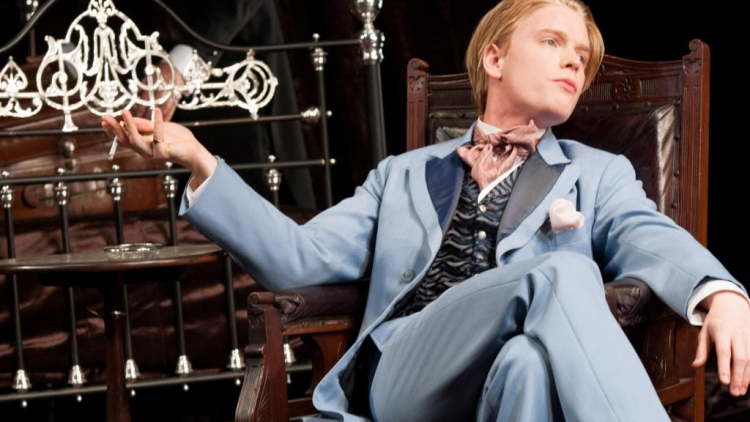 Freddie Fox: 'Let's say I grew into my confidence'
By Rhiannon Edwards, Ham & High
I've heard that rehearsals for The Judas Kiss have been intense, so I forgive Freddie Fox for making me wait 15 minutes while he goes to get himself some lunch from a local supermarket. He comes back with a bagful, all apologies and smiles, and quickly tucks into a salad, setting out some melon and lemonade for afterwards.
Fox is about to play Bosie, aka Lord Alfred Douglas, the beautiful young lover of Oscar Wilde, who was credited with ruining the author's life after being part of the sequence of events that led to his "outing". At 23, Fox is a similar age to Bosie during the scandal. "I can understand the man's grievances – he was absolutely bashed by the public who said, 'You've destroyed the greatest genius of our time.' Oscar sowed the seed of his own destruction as much as Bosie fertilised it. Neither could come off blameless," says Fox.
By his own admission, Fox took a bit of convincing to read for the part. His uncle Rob, who coincidentally is a producer on the show, helped with that. "I'd just spent a lot of time in the theatre so I said, 'It has to be a good part,'" he says, between forkfuls of lentils. You didn't want to do more theatre? "It's more like, 'I'll have a bit of salmon, then I'll have a bit of prawn' – variety being, professionally speaking, the spice of life." After being given David Hare's script, he stayed up all night reading it. "I'm a slow reader so it took me from nine at night until four in the morning. But I was hooked."
He's excited about making this a "benchmark production". "It hasn't been done very well in the past." And this will be his biggest role to date – opposite Rupert Everett, directed by Neil Armfield. Fox's first port of call for reading recommendations was Stephen Fry (who played Wilde on screen and is a Fox family friend). "I read from everybody else's perspective first and then I read from Bosie's perspective. I read De Profundis, I read Merlin Holland's book on the first trial and then I read a biography of Bosie, then an autobiography. "
The son of actors Edward Fox and Joanna David, and brother of Emilia Fox has the sort of family credentials that gave him a headstart following his departure from Guildhall. He's made the most of it, showing he is more than a famous person's offspring in Cause Celebre, Hay Fever, a few small movie roles and as the lead in a TV adaptation of Dickens' The Mystery Of Edwin Drood. He planned to make the most of the money he earned. "I was going to buy this lovely little house, two up two down kind of thing. I got so far down the line with it and then they said to me, 'Sorry mate, no-one is going to give you a mortgage because you don't have three years' worth of accounts. I was only a year out of drama school. I thought, 'Why lead me down this road, take my money, without asking that question at the beginning?'"
So now he's back living with his parents in west London in the room he grew up in when not at boarding school. "Same room, different bed. My girlfriend and I couldn't fit in my small bed, so we bought a big one." Same girlfriend? I enquire as to his much publicised love with Drood co-star Tamzin Merchant. "Same girlfriend."
Much is made of Fox's non-professional life, as one of the members of the new, young Brit actor set who are filling the spaces that Jude Law and the rest have now graduated from. He rolls his eyes when I mention how often he features on the pages of the Evening Standard. "It's only worth it when it is connected to work. If you are going out and partying and getting photographed and put in the papped section of papers, it is a total reflection on the lack of things that you have to do with your life – that you are not busy or exhausted because you're in the middle of a project."
That said, he does pop up looking dapper in a lot of fashion magazines. "I do like fashion. Today's attire won't support my allegation (he's wearing a hoodie and jeans, with long hair tied half up half down) but I set a lot of store by the way people turn themselves out. Especially for a do or professionally. I love dressing well because it really makes men men and women women. It makes a lot of the sexes and it makes a lot of their strengths." So how long does it take him to get ready? "Not as long as it sounds – I'm quite instinctual. My girlfriend will tell you that I have very strong opinions on how I must turn up to work on a Wednesday morning." What about her? "Well she can wear whatever she wants and I love her just as much. But with me, I can take 20 seconds and just do it – or I can take forever. It is one or the other." Any wardrobe tantrums? "Usually Tam is responsible for pulling me out of that particular funk."
I read somewhere that he threw a yoghurt across the kitchen at his parents when he was a child. I can believe this: there seems a cheeky side to his charming, prep school presentability and I wonder whether he was an angelic-looking little devil as a boy. "I got duly smacked for that and I didn't do it again. I was brought up very properly, in inverted commas, with appreciation of manners. If you give someone something lovely as a present or you take them on an excursion, it would be nice to have a thank you letter. I was brought up to be polite. When I got to drama school, I realised that being a bit cheeky and cocky could get you places too. People, especially in actors, admire a dangerous quality, something that perhaps they don't possess themselves. The ability to be outspoken when the time comes. I was very polite and a goody two shoes really when I was in prep school and boarding school. At drama school, I realised there was more fun to be had. I'm making myself sound like Casanova and that is absolutely not true. Let's say I grew into my confidence."
"At boarding school, I didn't have the gumption to be naughty. I'd admire the naughty people knowing I couldn't be like that." Were you naughty at school?" he asks. Unfortunately I was disappointingly good, I say. "Did you make up for it later?" Quietly, I say, "Yes, that's the way to do it. People love naughtiness. We love naughty children, when a child says something that no adult in the room will, it is a real pleasure."
Fox was an inquisitive child, it seems. His hero to this day is Barry Bust, a "real Dorsetshire fisherman" whom he met and spent time with as a child when at the family holiday home. "He's one of my favourite people in the world. Whenever I went rockpooling, Barry would often be there on the slipway pulling in whatever his catch of the day was. Lobsters mainly. He rides a motorbike now. I wish I could do that but I'm too nervous. I value my life."
As we finish the interview, Howard Brenton and an unnamed woman enter the theatre and the reminiscent, cheeky child-like Fox makes way for charming, outgoing actor. "Oh my god!", he exclaims, rising from his seat. "It's like a f***ing Hay Fever reunion. They chat for a while about "Sir David taking up residence". "It's the wavy hair," says Brenton. "It's also the shaking of the head," says Fox, laughing before recalling a story that he has heard about Howard Brenton, David Hare and Anthony Hopkins. "Three men in a boat? In Capri? " "Not me," replies Brenton, still laughing. Fox turns back to me. "Sorry about that, Howard directed me in Hay Fever," he says as he finishes his watermelon. It is now all over his hands, so he can't shake mine as I leave. He's not bothered. "I'm going to give you a handless hug."
To visit Ham & High Online click here
KEEPING YOU SAFE AT HAMPSTEAD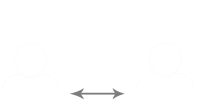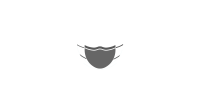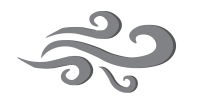 STATE OF THE ART VENTILATION