The Guardian: Mark Gatiss Interview
Posted on 22 October 2012.
Posted in: Main Stage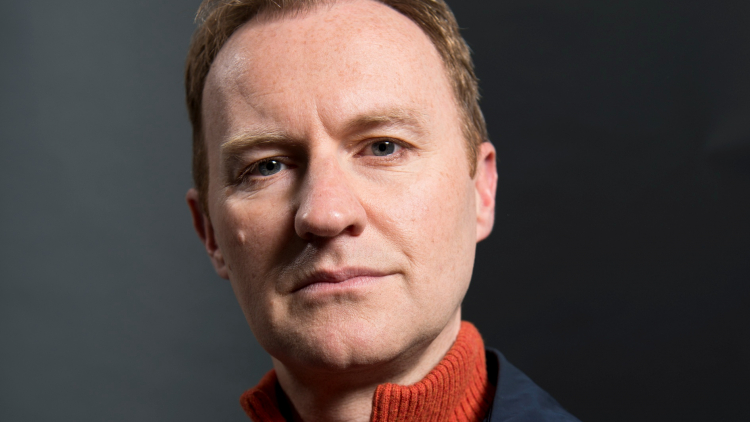 Mark Gatiss: off with his head!
He writes for Doctor Who and Sherlock – now Mark Gatiss is starring as Charles I on stage. He talks to Mark Lawson about overreaching royals, bad auditions and why he's the man to play Jeremy Hunt
A self-confessed "civil war nut", Mark Gatiss was desperate to play Charles I in 55 Days, a new drama about the trial and execution of the monarch by Oliver Cromwell's revolutionaries. But he was heavily committed when he was offered the part – in his other life as a television screenwriter on Sherlock and Doctor Who.
It was the Timelord himself who convinced Gatiss he could exist in the two dimensions simultaneously. "I was talking to Matt Smith," he says, "and told him I really wanted to do this play, but was under the cosh with writing deadlines. He said, 'Can you imagine anyone else playing the part?' And I said, 'No!'"
Written by Howard Brenton, 55 Days gives Gatiss his second stage role of the year, his first having been the foppish Captain Brazen in restoration comedy The Recruiting Officer at the Donmar in London. It continues a run of appearances that includes his portrayal of a transvestite in the adaptation of the Almodóvar film All About My Mother at the Old Vic, and an affecting turn as hapless amateur magician Uncle Bernard in Alan Ayckbourn's Season's Greetings at the National.
Although he trained as an actor, at Bretton Hall in Yorkshire, Gatiss initially bypassed theatre in favour of TV comedy, as part of The League of Gentlemen. Is he now making a concentrated attempt at being recognised as a stage actor? "It wasn't a policy. For some reason, I always get offered plays when I'm doing plays and then, if I stop doing them, people stop asking me. I hadn't intended to book-end the year with theatre, but this is one of my favourite periods, and I've always wanted to play Charles I."
He auditioned for Channel 4's 2008 civil-war drama The Devil's Whore, but attributes his failure there to a rare case of an actor having prepared too well. "I was up to play Cromwell's secretary of state, John Thurloe. And I foolishly said I actually had a biography of Thurloe. The director looked at me as if to say 'Oh God', and I didn't get the part."
Gatiss is on his lunchbreak, having spent the morning in director Howard Davies's rehearsal room at the Hampstead theatre in London. It's a poignant venue for Gatiss: in 2009, due to appear here in a play called Darker Shores, he was forced to withdraw following the death of his sister. He pauses on the stairs to look at posters of past productions featuring Tom Courtenay, Alec Guinness and others. Gatiss relishes the sense in theatre, as in monarchy, of a line of progression. "Less than a month before Season's Greetings, I auditioned for something else at the National and, when I didn't get it, came out properly depressed because I realised how much I wanted to be part of it. At the Old Vic, during All About My Mother, there were pictures of Olivier and Richardson in the rehearsal rooms and it was impossible not to think, 'Wow!'"
I'm surprised someone of Gatiss's celebrity still auditions for roles. "It varies. I was offered this and The Recruiting Officer. I auditioned for Season's Greetings and have no qualms about being asked to. But, having been on the other side of the audition table with Sherlock, the truth is that you just don't know. You're not questioning people's ability – they may just not be right. And the awful thing is that you can be wrong." He laughs. "As audiences at Hampstead may be about to discover."
To read the full interview click here to visit The Guardian online
KEEPING YOU SAFE AT HAMPSTEAD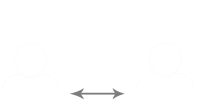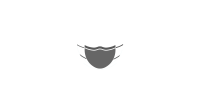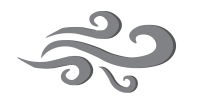 STATE OF THE ART VENTILATION