A Cup of Tea with... Tu i Teraz (Here and Now) actor Ania Sowinski
Posted on 4 January 2013.
Posted in: Hampstead Downstairs
We spoke to Ania Sowinski (pictured, right) about being bi-lingual, her first job and Quentin Tarantino. Ania is currently playing Marysia in Tu i Teraz (Here and Now) which runs until 19 January.
Welcome to Hampstead Ania. You're a couple of weeks into the Tu i Teraz (Here and Now) run—how's it all going?
Exciting, fun, exhausting, challenging. What's wonderful about being downstairs at Hampstead is that it's an experimental space so we get to play, which is rare these days for actors.
What attracted you to the play and the role of Marysia?
The fact that it echoes so many of my own family's stories. Especially my mum's. Maraysia is such a strong character its been challenging discovering her many layers.
How have you found switching between English and Polish onstage?
Easy really, I grew up in a Polish Speaking household so its natural. My dad still flits between Polish and English when he speaks to me. Sometimes he even throws French into the mix!
What made you want to become an actor?
I had a crazy imagination and loved being other people as a kid. I remember everything about my first job at the National Theatre like it was yesterday. I was 11 at the time, loved it and knew it's what I wanted to do. My dad has a love for film and film scores so I was immersed into that world pretty early on.
You do a lot of screen work—which do you prefer, stage or screen?
Film and theatre are two of my greatest passions. They both present unique challenges. As actors we are adaptable by nature so I love all of them for different reasons.
What play have you seen recently that you loved, and why?
You Can Still make a Killing at The Southwark Playhouse. Brilliantly directed by Matthew Dunster and a fantastic cast including my mate Kellie Bright. I never thought I'd enjoy a play about the financial crisis and recession so much!
What would be your dream role?
Any female character written and directed by Quentin Tarantino.
Favourite places in London?
The British Museum is always great to go on a day off, Borough Market on a Saturday morning to stock up on cheese, Screen on the Green for a good film and 'Santore' on Exmouth Market – for the best Italian pizza's in town!
If you weren't an actor what would you be?
Bored….!
KEEPING YOU SAFE AT HAMPSTEAD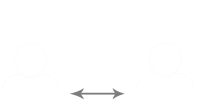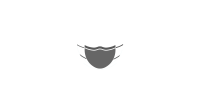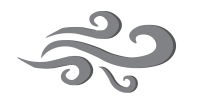 STATE OF THE ART VENTILATION