Ai Weiwei: I think the most important medium of our time is Twitter
Posted on 15 March 2013.
Posted in: HT Blogs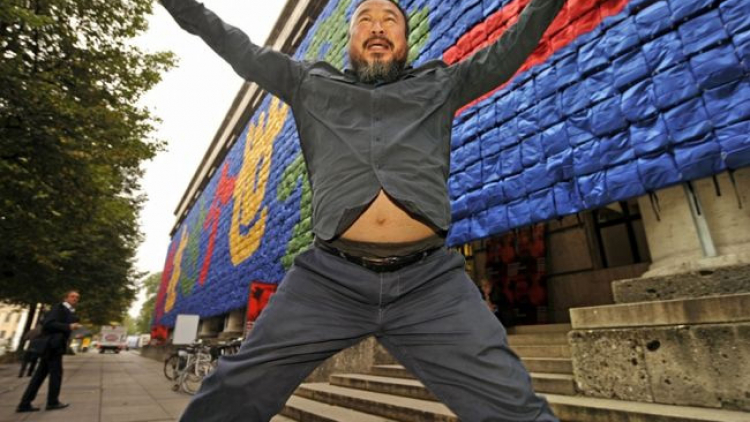 Ai Weiwei: I think the most important medium of our time is Twitter
(Never Sorry, 2012)
Never Sorry trailer
Article by Susie Benson, Online Features Editor
Running through the work of Chinese artist Ai Weiwei is an urgent message which is central to Howard Brenton's new play #aiww: The Arrest of Ai Weiwei, coming soon to Hampstead Theatre:
Ai Weiwei: A society lacking in freedom of speech is a dark, bottomless pit.
Since 2006 Ai Weiwei's online activity has promoted freedom of speech via ambitious art projects and blogs that voice criticism of contemporary Chinese political and cultural life. He is an expert at using social media to communicate with an audience of followers extending far beyond the borders of China. The inclusion of the artist's hashtag on Twitter (#aiww) in the title of the play highlights the internet's importance to the artist, and particularly the social media site, Twitter.
Director James Macdonald comments, 'Ai has managed to harness the internet as a powerful lever for social and artistic change, and to make this central to his practice as an artist. Judging by his account of how he was interrogated, this was a major factor in the Communist Party arresting him in 2011.'
The artist's blog was closed down in 2009. Throughout subsequent detention and interrogation, Ai Weiwei was unable to Tweet, but following his release, Twitter became the artist's sole conduit of communication with his massive following both inside and outside China, despite the terms of his bail stipulating that he should not use it. His presence on Twitter has intermittently suffered interruption, but he continues to use it.
In Brenton's play, two senior officials are depicted discussing the Government's inability to control this website:
Well, we blocked the blogs. But tweets are technically beyond our control. We cannot stop them being sent, we cannot stop them being read.
The hashtag symbol #aiww on Twitter is a shorthand tag, which connects to a stream of information and 'live' dialogue about the artist, and the issues 'trending' about him, accessing not only communication from the artist himself at his Twitter address (@aiww), but conversations with fans, curators, biographers, and news commentary about him.
A Tweet is limited to 140 characters but as Ai Wewei points out, this is not such a restriction in Chinese: 'It's actually very generous if you're writing in Chinese, a novella practically', which allows the artist ample leeway to disseminate his material. However, the crucial aspect to internet connectivity that Macdonald highlights is the speed at which information can now travel and this makes it such a powerful tool for freedom of speech, both in the exchange of ideas and in the potential for mass mobilisation. Equally important is that in some areas it allows 'a whole generation to bypass state-controlled media'.
In the West, the internet's potential to mass-mobilise is often used to instigate essentially frivolous gatherings like 'flash mobs' or parties, but elsewhere in the world it can be harnessed to more serious purpose. As Macdonald remarks, 'It is doubtful that the Arab Spring could have happened without [the internet].'
When Ai Weiwei was detained at the time of the Arab Spring in 2011, filmmaker Alison Klayman, who had been following the artist closely for the making of her film Never Sorry (see below), drew a link between the Chinese government's treatment of Ai Weiwei and the events of the so-called Jasmine Revolution in the Middle East, arguing [www.studio360.org] that this wave of unrest had potentially influenced the decision to arrest Ai Weiwei.
In the play, Brenton depicts the two officials worrying over this potential 'contagion':
But we must not forget February 2011: the tweets on Wei Bo, from anonymous sources, calling for a 'Jasmine revolution'.
That was a concern.
Incitement to riot at the Beijing Wang Fu Jing McDonald's.
Following the catastrophic earthquake in the Sichuan province in May 2008, Ai Weiwei recruited online researchers to collect names and personal information about the children who had perished. The artist attributes the magnitude of the disaster to shoddily-built school buildings, which he describes as having flimsy 'tofu-skin' as a result of alleged construction-industry corruption. Eventually he accumulated details of thousands of children and went on to mount a poignant exhibition, So Sorry, (Haus der kunst, Munich 2009, see top image) commemorating the children and publicising what had happened.
In an interview for Tate (www.tate.org.uk, 2010, see below) Ai Weiwei said: 'For me the internet is about how to act as an individual and at the same time to reach massive numbers of unknown people… I think this changes the structure of society all the time – this kind of massiveness made up of individuals.'
Brenton's #aiww: The Arrest of Ai Weiwei is going to raise some provocative questions about art and political activism in the new digital era.
Never Sorry will be available to purchase in Hampstead Theatre's foyer during the run of #aiww: The Arrest of Ai Weiwei
The Tate interviews Ai Weiwei
KEEPING YOU SAFE AT HAMPSTEAD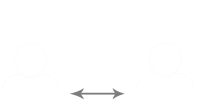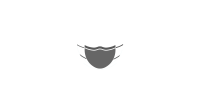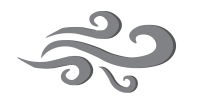 STATE OF THE ART VENTILATION