A Cup of Tea with... The Empty Quarter's Gunnar Cauthery
Posted on 3 October 2013.
Posted in: Hampstead Downstairs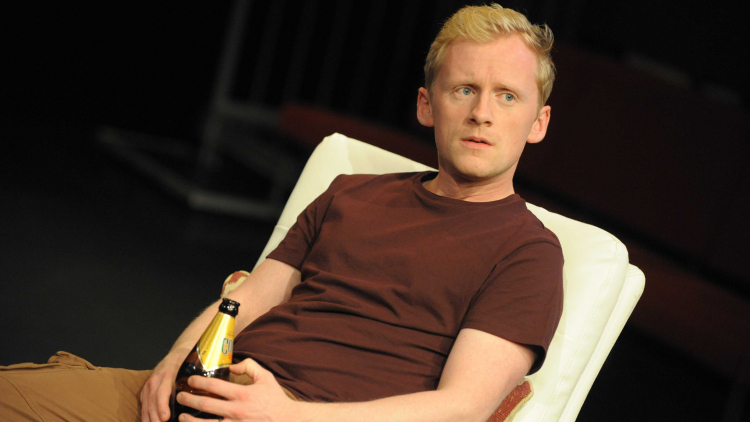 We chat to Gunnar Cauthery about the intimacy of Hampstead Downstairs, embarrassing on stage moments and Mark Rylance. Gunnar is playing Greg in The Empty Quarter which runs Downstairs 26 September – 26 October.
Welcome back to Hampstead Gunnar (Gunnar appeared in Propeller's The Winter's Tale and Henry V at Hampstead in 2012) – how does it feel to be back?
It's a lovely place to work, and it's great to be reacquainted with old friends.
How would you describe The Empty Quarter and your character, Greg, in a nutshell?
I'd say it's a bittersweet window into the lives of four people for whom things haven't turned out quite as they'd hoped or expected; at times bleak, and at times comic. Greg is the only character in the play who didn't want to be in Dubai in the first place. He's full of heart and sensitivity, and I think despite the fact that life knocks him around a bit, he'll emerge stronger because he and Holly ultimately pull together and make huge sacrifices for each other.
What attracted you to The Empty Quarter?
First and foremost, the script. It's a fantastic piece of writing, and it intrigued me immediately, because it manages to portray four characters for whom huge and often highly traumatic things happen without ever tipping over into melodrama. It's completely naturalistic in a way that very few plays are; there's so much going on under the surface but it's never over-explained, which presents a wonderful opportunity and challenge to the actors to give the audience access to the characters' unspoken inner lives. Hopefully we've been equal to that challenge, but I have a feeling we'll be discovering more and more throughout the run.
How does Hampstead Downstairs compare to the Main Stage and other theatres you've played?
I love the stillness you get as a result of the intimacy of the space – audiences really seem to listen. I always hope to follow each job with something completely different; the last play I was in was This House (which also featured The Empty Quarter's David Hounslow), in the Olivier. So it's a massive contrast, which is ideal. In This House, for example, I had a couple of fantastic punchlines, and I can't deny that it's pretty thrilling when you've got over a thousand people laughing at something you've said! But it's genuinely equally thrilling when you can work incredibly closely on something deeply subtextual like The Empty Quarter, and the audience is close enough to read your smallest thoughts.
Without giving too much away, what is your favourite line in the play?
Hmm… that's tricky! I love the way Alexandra Wood builds up the rhythm of conversation, so it's more of a cumulative effect really. But she also has an ear for absurdity, so I'll go for a couple of throwaway lines to avoid revealing too much: "Extreme scouting" and "Mushroom thing?"
What's been your most embarrassing moment on stage?
Ha! Well, luckily there hasn't been anything too mortifying just yet, but it's still early days. I did have a slightly eggy moment in a tour of Harvest by Richard Bean a few years ago. I had a bedroom scene, which was set above the main playing space. I was supposed to roll over and spark up a post-coital cigarette, but one night the lighter slipped out of my hand, fell out of the "bedroom" and landed on the stage below. The fag remained unlit, and I'd managed to break not so much the fourth wall as the fourth ceiling, so there really wasn't any way to finesse the moment. I felt (and must've looked) pretty stupid.
What would be your dream role?
I could be totally unoriginal and say Hamlet (note to directors: I combine genuine Scandinavian heritage on my mother's side with a raised-in-Surrey RP accent, which some might say was ideal…!) But what really excites me most about theatre is new writing, so I'm going to tentatively say my dream role hasn't been written yet. After all, if you'd asked Mark Rylance this question ten years ago, he couldn't possibly have known he'd get to play an incredible, off-the-wall part like Rooster Byron in Jerusalem in the future, and that was the single greatest acting performance I think I'll ever see as long as I live.
What play have you seen recently that you've really enjoyed? And why?
Two spring immediately to mind – The Amen Corner at the National, and Conor McPherson's The Night Alive at the Donmar. Both were outstanding, beautiful, richly invigorating nights at the theatre. They were full of heart, drew you totally into the worlds of the plays without trying to be too clever or tricksy, and were impeccably acted, directed and designed. Shows like those remind me why I do this for a living.
Favourite places in London?
Cinema: The Ritzy. Bite to eat: Franklin's in East Dulwich. Theatre: too many to mention!
If you weren't an actor what would you be?
A politician who doesn't put party politics or personal ambition ahead of the people he represents.
KEEPING YOU SAFE AT HAMPSTEAD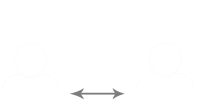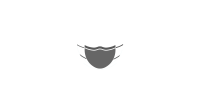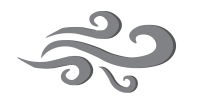 STATE OF THE ART VENTILATION