The Sunday Times: Emilia Fox interview
Posted on 13 January 2014.
Posted in: Main Stage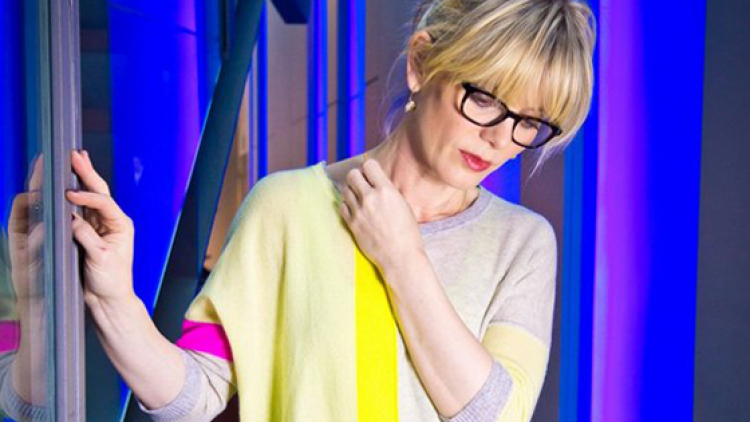 Photo: Francesco Guidicini
She's part of a thespian dynasty and a television regular, but Emilia Fox really had a problem with the stage. A singular new play has lured her back, she tells Jasper Rees
Is there such a thing as a thespian gene? Three years ago, the question came up on Who Do You Think You Are? To look into the matter, the genealogy show's makers commissioned a Fox. They could have picked any one of the male line — Edward, James, Laurence, even young Freddie — but the scion of the acting dynasty chosen to sniff around the family tree, ahead of her father or uncle or cousin or brother, was Emilia, star for the past 10 years of the long-running BBC1 crime drama Silent Witness. In the same series, they had JK Rowling and Sebastian Coe, which is a measure of just how famous a Fox she is.
"I'd always gone, 'It's bollocks that acting's in the blood,'" she says. "It's a language you're used to and feel comfortable around. I didn't want to be an actor, and my brother really wanted to be an actor from when he was teeny-weeny. But it was funny that there were generations and generations in the same industry."
She was two weeks from full term when she made the documentary. Her daughter, Rose, is now three, and busy pretending to be a princess at home. So would Fox encourage her to go about her mother's business, or put her off? "You can't do either, really. I'd seen the whole business without the rose-tinted spectacles on. It's a precarious profession to choose. I don't think any parent is going to go, 'Woo-hoo, my child wants to be an actor!' Because what happens if it doesn't work?"
Fox has a concrete example she wishes to share of why thespian blood doesn't always work in your favour. She was performing in Les Liaisons Dangereuses in 2003. A West End revival of Christopher Hampton's sinful hit seemed a sound commercial proposition, but, unfortunately, critics were not enamoured of a second coming that also starred Jared Harris (son of Richard) and Sarah Woodward (daughter of Edward).
"We were picked on for being the children of actors. Well, that has nothing to do with whether a production does well or not, has it? It was a destructive attack that was slightly unnecessary." The show closed after four weeks, 10 years ago this month. Fox hasn't acted on the stage since. "I can't remember whether it was as bad as it was made out to be. It was not a pleasant experience. If I really told the truth about it, I think it made me lose confidence in doing theatre for a long time, and I found a million excuses not to do it."
That same year, she joined the cast of Silent Witness as the forensic pathologist Nikki Alexander, in place of the departing Amanda Burton, and millions of viewers are currently enjoying her 10th series. Yet Fox seems to have run out of excuses, because we are meeting in a small office at the Hampstead Theatre during a lunch break from rehearsals for a new play. What changed her mind?
"A darn good play," she says. In her mind, she had always set the bar sufficiently high for the right opportunity never to arise again. But her agent kept sending plays through until, finally, in one of them, a character called Catherine spoke to her unanswerably. "I was faced with reading it and thinking, 'Uh-oh, this is an irresistible part to play, because I think I know her.' I haven't really identified with a character quite so strongly in a long time."
The play is Rapture, Blister, Burn, a witty dramatised debate about having it all, featuring three generations of East Coast women. It's by Gina Gionfriddo, whose social comedy Becky Shaw played at the Almeida in 2011. It tells of two college friends who reunite after a decade: one is married with a child and no career, the other is a feminist academic with an elderly mother, but no partner or child. Fox plays the latter. So what was the overlap? "The bit I identified with is that you find yourself in a job you love doing, then you go, 'Oh my goodness, actually, what I'd really love is a family. She's incapable of having a relationship, yet it's something she has wanted, and she says herself that she didn't consciously opt out of marriage or a family — she just didn't do the stuff you've got to do to get it."
Anyone with half an ear to the ground will know that Fox's romantic narrative has kept certain columnists busy. She was briefly engaged to her Randall and Hopkirk (Deceased) co-star Vic Reeves before marrying Jared Harris, her character's seducer in Les Liaisons Dangereuses, then had her daughter with the actor Jeremy Gilley; and, since that relationship ended, the chef Marco Pierre White has been mentioned in dispatches. All of this is, of course, nobody's business but hers — and she makes it clear she is eager not to invade her own privacy. But, she says: "There are lots of things in my personal life I've turned into positives. This part is quite an obvious mining of my own personal experience. There is a bed of emotions I can tap into quite easily."
She has played everything from mouse (the second Mrs de Winter in Rebecca, Jane Seymour in ITV's Henry VIII) to minx (sorceress in Merlin, superbitch in The Wrong Mans), but she has never had a role that fully captures the complex mesh of vulnerability and assertion you meet in person. The mixed message is underpinned by black PVC trousers v cream chiffon blouse, by the thick black kohl encircling brown startled-fawn eyes.
The director Peter DuBois was presented with a similar two-tone Fox when the actress rushed to a hastily convened meeting about Gionfriddo's play. "I'd literally jumped out of the shower, but I was wearing evening clothes because I had to go out after filming. So I was really, like, a mess. Which is sort of a bit Catherine. Then we started talking about pornography within about five minutes. It was quite bizarre at nine o'clock in the morning."
Even before the Dangereuses debacle, Fox had been unpersuaded that theatre was the place for her. She enjoyed playing the mistress of a Nazi sympathiser in Cecil Philip Taylor's play Good at the Donmar in 1999 — "That is my one very good memory of being on stage." The following year she joined the Almeida's adventurous double bill of Richard II and Coriolanus at the converted Gainsborough Studios. A vehicle for Ralph Fiennes found her cast as two of Shakespeare's least talkative wives. She now says: "I don't want to be in a Shakespeare play ever, ever again." The same, it seems, goes for other classics. Wouldn't she want a crack at Hedda? "No, I really wouldn't. There are hundreds of people who would be better at it than me, and that's something I have come to realise. I don't want to be that exposed. People haven't seen Catherine before, so maybe there won't be that comparison."
Comparisons being odious, it's perhaps less of a surprise that Fox grew up without any desire to follow her parents and uncle into the profession, for all the temptations. She randomly recalls Jeremy Brett, who starred with her mother, Joanna David, in Rebecca, giving her a red-spotted handkerchief ("which I've still got"). Fred Zinnemann, who directed her father in The Day of the Jackal, would stay every Christmas. Then she went to Oxford to read English and started acting in plays. In her first long vacation, she was cast as Colin Firth's little sister in Pride and Prejudice. "They needed someone who looked young, but who wasn't at school and who could play the piano. It meant I didn't have to waitress that holiday. It was as simple as that. I didn't know what the f*** I was doing. It came out, and I didn't even realise that it had been a big hit."
She acquired an agent, but was persuaded by her parents to carry on studying. For a while, she flirted with journalism as a career: "I wanted to be a theatre critic, but I rather naively thought you could be a constructive critic rather than a destructive critic." Failing that, she also fancied exercising her curiosity as an interviewer. "I'm not particularly interested in other people's private lives," she says. "I'm interested in what you're doing now. But I don't think you're trying to find out what colour my knickers are. I'd be a journalist who tries to work things out about people. And that is the joy of acting. You get to taste different people's lives."
In her final summer she was cast as the second Mrs de Winter in Rebecca, in the audition keeping secret her identity as the daughter of a previous actress in the role. She treated the job of acting opposite Charles Dance, Diana Rigg and Faye Dunaway as another essay until the director told her to "stop thinking and feel it more. I had not a f****** clue. And it was intriguing and exciting, and it sort of carried on."
Even as a big birthday looms — Fox will be 40 in July — an aura of the ingénue somehow lingers on. She presumably has much more of a clue these days, but remains upfront about her insecurities. It's why, in the rehearsal room, she is happy to take not so much direction as instruction. "I'm not going to lie, it's nerve-racking. I approach it going, 'Please help me, what do I do now? How do I make that funny?'"
It partly explains why she's been on Silent Witness longer than Amanda Burton, and is happy to carry on looking for clues in corpses as long as the job is there. "On a new project, you're thinking, 'Shit, do they think that I'm really awful, and have I got completely the wrong end of the stick with it?' There is nothing worse than going, 'This job is finishing, am I ever going to work again?' I still have that feeling. You'd think you'd grow out of it." It's probably not hereditary.
Interview appeared in The Sunday Times Culture magazine 12 January 2014
KEEPING YOU SAFE AT HAMPSTEAD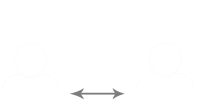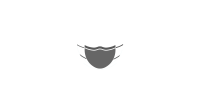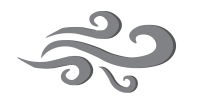 STATE OF THE ART VENTILATION