Main Stage Autumn Season Announced
Posted on 27 May 2016.
Posted in: Announcements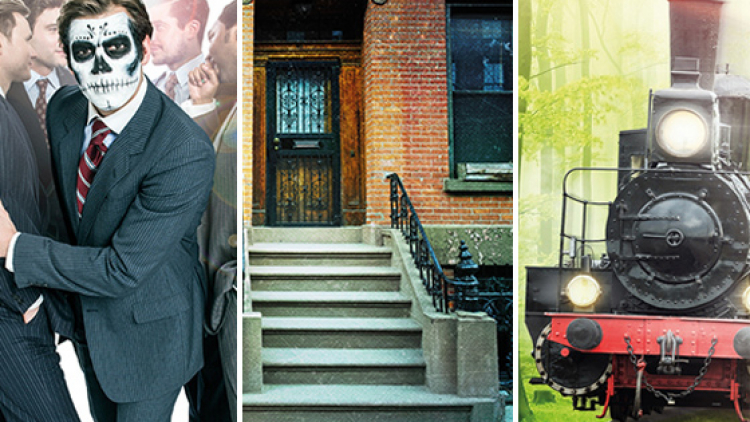 We are excited to announce our Autumn season 2016 for the Main Stage:
The world premiere of Beth Steel's compelling new thriller Labyrinth will be directed by Anna Ledwich who will make her Main Stage debut
Michael Frayn's comedy of errors, Wild Honey, drawn from Chekhov's untitled early play, will be directed by Hampstead's Associate Artist Howard Davies
Priority Booking for Friends and Patrons is now open for both shows. Public Booking opens Monday 6 June 10.30am. Click here to find out more about becoming a Friend.
---
A new play by Beth Steel  
Directed by Anna Ledwich  
1 September – 8 October 2016
'Three years ago the doomsayers were predicting the end. Financial apocalypse. But the system survived. Because the system works. Time to take advantage of the goodies on offer…'
Hampstead Theatre presents the world premiere of Beth Steel's Labyrinth, a Hampstead Theatre commission. Directed by Anna Ledwich, this compelling new thriller explores the fallout from the 'tequila crisis' - one of the most catastrophic economic crises of modern history, which brought Latin America to its knees for decades.
1978, New York. John Anderson is barely out of college and has landed himself a job on Wall Street. His dreams of unimaginable wealth, travel and power are made a reality as he jets around the globe selling loans to developing countries eager to borrow. And there are plenty – Mexico, Brazil, Argentina…
But cracks in the banks' excessive lending strategy soon start to show. Despite the warning signs - and their consciences - John and his colleagues continue to pursue their targets, threatening to leave them all financially, and morally, bankrupt.
Beth Steel returns to Hampstead following the critically acclaimed Wonderland which opened in June 2014. She was awarded the Charles Wintour Award for Most Promising New Playwright at the Evening Standard Awards that same year and was a finalist for the Susan Smith Blackburn Prize, an award for best play in the English language by a female playwright. Beth's debut play Ditch was shortlisted for the John Whiting Award and premiered at the HighTide Festival before transferring to the Old Vic Tunnels.
Anna Ledwich makes her Hampstead Theatre Main Stage debut following Donny's Brain, The Argument and the Olivier Award nominated Four Minutes Twelve Seconds Downstairs. Her other credits include The Stick House (Raucous Collective/Bristol Old Vic) and Lulu (Gate Theatre/Headlong) for which she received the New Directions Award. She was awarded the Michael and Morvern Heller Director's Bursary at Chichester Festival and has is an Associate Director at Theatre 503 and co-Artistic Director of Theatre on the Fly at Chichester Festival Theatre.
By Tony Kushner
Directed by Michael Boyd  
18 October – 26 November 2016
'The best thing I ever did was the worst thing I ever did.  And it all came to nothing.  It makes no sense to anyone, what we did, it's written in a language no one reads anymore, it's… incredible'
Hampstead Theatre presents the UK premiere of Pulitzer prize winning Tony Kushner's The Intelligent Homosexual's Guide to Capitalism and Socialism with a Key to the Scriptures, directed by Olivier award winning Michael Boyd. Shot through with characteristic wit and searing passion, Tony Kushner's latest play is the story of a family grappling to find meaning in a landscape they no longer recognise and an epic exploration of humanity's compulsive search for Utopias, both personal and political.
New York, 2007. Gus Marcantonio, retired longshoreman, former trade union organiser, renaissance man, feels that the world has turned its back on everything he has fought for in life. With his sister, he summons his three grown children home, trailing the appendages of their chaotic lives, to their Brooklyn brownstone for the last and most unusual family reunion yet…
Tony Kushner makes a highly anticipated return to Hampstead following Slavs! in 1994. His other plays include the inimitable Angels in America, A Bright Room Called Da, Parts One and Two; Slavs!, Homebody/Kabul; the musical Caroline, or Change and the opera A Blizzard on Marblehead Neck. His screenplays include the Oscar nominated Lincoln and Munich. Kushner is the recipient of a Pulitzer Prize, two Tony Awards, three Obie Awards, two Evening Standard Awards, an Olivier Award, an Emmy Award, two Oscar nominations, and the Steinberg Distinguished Playwright Award, among other honours. In 2012, he was awarded a National Medal of Arts by President Barack Obama.
Michael Boyd's recent directing credits include Right Now (Traverse Theatre Edinburgh, Theatre Royal Bath and Bush Theatre London), Eugene Onegin (Garsington Opera), Tamburlaine (Broadway) which received Obie, Drama Desk, and Drama League Awards; and ORFEO (Royal Opera House/Roundhouse) which was nominated for an Olivier Award for Outstanding Achievement in Opera. His work has won many UK and international awards, including four Oliviers, and he was knighted for services to drama in 2012. Michael was the Artistic Director of the Royal Shakespeare Company from 2002-12 and the Artistic Director of the Tron Theatre in Glasgow from 1985-96.
By Michael Frayn
From the play without a name by Anton Chekhov
Directed by Howard Davies
2 December 2016 – 28 January 2017
'Are you really such a terrible Don Juan? You look so handsome in the moonlight!'
Hampstead Theatre presents Michael Frayn's Wild Honey, directed by Hampstead's Associate Artist Howard Davies. This comedy of errors, drawn from Chekhov's untitled – and posthumously discovered - early play, is a tale of nineteenth century Russian life replete with classic misunderstandings, irrepressible desires and nostalgia for a vanishing world. 
Village schoolmaster Mikhail Vasilyevich has it all: wit, intelligence, a comfortable and respectable life in provincial Russia, and the attentions of four beautiful women - one of whom is his devoted wife… As summer arrives and the seasonal festivities commence, the rapidly intensifying heat makes everyone giddy with sunlight, vodka – and passion.
Michael Frayn has written sixteen plays, including Copenhagen, Afterlife, Benefactors, Donkeys' Years, and Democracy. He has also translated for the theatre, mostly Chekhov and other plays as well as Wild Honey from the Russian. He has written a number of screenplays, including Clockwise, starring John Cleese. His eleven novels include The Tin Men, Towards the End of the Morning, Headlong, Spies, and Skios. He has also published various collections of articles, including Collected Columns, Stage Directions, and Travels with a Typewriter; two works of philosophy, Constructions and The Human Touch; and a memoir, My Father's Fortune. His most recent book, Matchbox Theatre, a collection of thirty short entertainments, was produced on the stage by Hampstead Theatre in May 2015. Roundabout Theatre Company presented a revival of Noises Off on Broadway this year at the American Airlines Theatre.
Howard Davies, Hampstead Theatre's Associate Artist, returns to Hampstead Theatre following the acclaimed Hapgood by Tom Stoppard, Drawing the Line and 55 Days. Recent directing credits include An Enemy of the People (Chichester), Temple (Donmar), The White Guard which won an Olivier Award for Best Director, Mourning Becomes Electra which received the Olivier Award for Best Revival and Critics' Circle Award for Best Director (National Theatre). His Broadway credits include The Iceman Cometh which was nominated for a Tony Award for Best Director and Les Liaisons Dangereuses which received the Drama Desk Award for Best Director. Howard Davies has been Associate Director for the National Theatre, Almeida Theatre and the RSC. He established and ran the Warehouse Theatre for the RSC.
'Why do we never lead the life we have in us to lead?'
Casting for all three productions to be announced in due course. 
KEEPING YOU SAFE AT HAMPSTEAD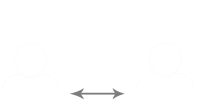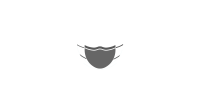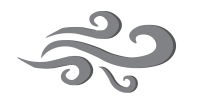 STATE OF THE ART VENTILATION