A HAMPSTEAD THEATRE PRODUCTION
THE INTELLIGENT HOMOSEXUAL'S GUIDE TO CAPITALISM AND SOCIALISM WITH A KEY TO THE SCRIPTURES or iHo
By Tony Kushner
Directed by Michael Boyd

Running time: 3 hours and 30 minutes including two intervals
£10 - £35 (See ticket information)
The best thing I ever did was the worst thing I ever did. And it all came to nothing. It makes no sense to anyone, what we did, it's written in a language no one reads anymore, it's… incredible
Details
★★★★ 'One of the most absorbing dramas on the London stage' The Observer
★★★★ 'Dramatic ambition and intellectual elan' The Telegraph
★★★★ 'A terrific production' The Guardian
★★★★ 'A massively stimulating evening' The Independent
★★★★ 'Meaty and brilliant' WhatsOnStage
★★★★ 'You won't hear dialogue spoken this brilliantly anywhere else on stage' Metro
New York, 2007. Gus Marcantonio, retired longshoreman, former trade union organiser, renaissance man, feels that the world has turned its back on everything he has fought for in life. With his sister, he summons his three grown children home, trailing the appendages of their chaotic lives, to their Brooklyn brownstone for the most unusual family reunion yet…
Shot through with characteristic wit and searing passion, Tony Kushner's latest play is at once the story of a family grappling to find meaning in a landscape they no longer recognise and an epic exploration of humanity's compulsive search for Utopias, both personal and political.
Pulitzer Prize winner Kushner makes a highly anticipated return to Hampstead where his Slavs! debuted in 1994. His other plays include the classic Angels in America and screenplays include the Oscar nominated Lincoln and Munich.
Olivier Award winner Michael Boyd's recent directing credits include Orfeo (Royal Opera House/Roundhouse) and Marlowe's Tamburlaine (Broadway). Boyd was the Artistic Director of The RSC from 2002 until 2012.
Tamsin Greig returns to Hampstead following William Boyd's sell out hit Longing in 2013. Her other theatre credits include Women on the Verge of a Nervous Breakdown (West End) and Jumpy (Royal Court/West End). Her television credits include Friday Night Dinner, Episodes and Green Wing and her film credits include Tamara Drew and The Second Exotic Marigold Hotel. 
David Calder's recent theatre credits include The Audience (Apollo) and The Nether (Duke of York's). Film credits include The Lady in the Van and The World is Not Enough. 
Sara Kestelman's theatre credits include Girls (UK Tour) and Cabaret (Donmar). Film credits include Lady Jane. 
Please note evening performances for iHo begin at 7pm, and all matinees start at 2pm.
iHo running times:
Act 1: 1 hour
15 minute interval
Act 2: 1 hour 10 minutes
15 minute interval
Act 3: 50 minutes
To be the first to hear about the publication of the playtext for The Intelligent Homosexual's Guide to Capitalism and Socialism with a Key to the Scriptures, please sign up below:
Reviews
Guardian

'Its full title reveals a lot: this is a work about sex, politics and religion. While it bulges at the seams, it is bracing, in an age of mini-dramas, to find a play that throws in everything from Marx to modern materialism.'

'The play, which makes constant use of overlapping dialogue to convey family tensions, has a furious energy and deals with the disillusion in an Italian-American community, and by implication a whole society, whose dreams have not been realised.'

'Kushner's play, which is both vivid and untidy, is given a terrific production by Michael Boyd. David Calder's Gus has the right mix of gravitas and rumbling embitterment. Tamsin Greig as Empty is sharp, witty and passionate in her gradualism and there are equally strong performances from Richard Clothier as the chronically indecisive Pill and Lex Shrapnel as the recklessly impulsive V. But the performance that draws the eye in this tumultuous family battle is that of Sara Kestelman as the ironically watchful Clio.'

To read the full review click here to visit the Guardian online.

The Intelligent Homosexual's Guide to Capitalism and Socialism review – Tony Kushner's turbulent epic fizzes with ideas


Michael Billington

,

28 October, 2016

The Telegraph

'As Leo Tolstoy almost said: "All happy families are alike; each dysfunctional family is dysfunctional in its own way." Folks, meet the Marcantonios, a bunch of Italian-descendant Americans who have so many axes to grind, and simmering resentments to boil, you feel they're in urgent need of a group counsellor or perhaps tabloid talk-show host.'

'There's his history teacher son Pill, whose marriage to African-American theologian Paul is on the skids, thanks to Pill's consorting (with money not his own) with a millennial rent-boy called Eli. There's Gus's bisexual labor-lawyer daughter "Empty" whose theology partner Maeve is about to give birth. The respective sperm-donor is the youngest sibling, a building-contractor called V, whose anger-management is so poor that at one point he rams a bust of Garibaldi through the kitchen wall. The quietest of the bunch is Gus's sister Clio, a former Maoist and member of the Peruvian militant group Shining Path who – in Sara Kestelman's serene, feline performance of tolerant watchfulness – is almost a beacon of sanity.'

'What's striking as ever is Kushner's dramatic ambition and intellectual elan and the evening, moving towards dark pathos as the method of self-slaughter is confronted, is directed with great style by Michael Boyd on a monumental cross-section of a three-storey house, designed by Tom Piper.'

'Among a cast of almost uniform excellence, primary plaudits should go to David Calder as the suicidal patriarch, sometimes intensely present, fists clenched, blood flushing to his face, at other times self-absenting, pitiable. Tamsin Greig is uptight yet graceful thoughtfulness personified as Empty, needle-sharp with her comic timing but far beyond relying solely on that. And there's terrific work too from Richard Clothier as the haunted Pill.'

To read the full review click here to visit The Telegraph online.

'Dramatic ambition and intellectual elan in Tony Kushner's new play'


Dominic Cavendish

,

28 October, 2016

The Independent

'An angel doesn't come crashing through the ceiling here as happens in his masterpiece, Angels in America, which will be revived by the National Theatre next year. But a bust of Guiseppe Garibaldi, the Italian nationalist, does get punched into the wall, leaving a gaping hole, during one of the Marcantonio family's many voluble rows in this latest Tony Kushner work which was unveiled in Minneapolis in 2009 and now, several drafts on, receives its British premiere in Michael Boyd's extremely adroit and passionately acted production at Hampstead.'

'The new three-and-half-hour piece (its snappy moniker fuses the titles of works by Shaw and Mary Baker Eddy) is firmly set in 2007 in a Brooklyn brownstone and conducts its examination of the state of the American left from within that country's great tradition of brutal, realist family drama which embraces Eugene O'Neill and Arthur Miller.'

'Tamsin Greig turns in a deeply intelligent and subtly anguished performance as the lesbian turned labour lawyer who has to cope with her father's eventual insistence that his declaration of suicide is not the despairing response of an idealist to a world he no longer recognises but a political act to galvanise them back into revolutionary radicalism. Sara Kestelman gets the most appreciative laughs with her softly-spoken put-downs as Gus's provokingly serene and wise sister who has been a nun, a Maoist and a shining path follower in Peru.'

'This is a massively stimulating evening, well worth the investment of time.'

To read the full review click here to visit The Independent online.

The Intelligent Homosexual's Guide to Capitalism and Socialism With A Key to the Scriptures, Hampstead Theatre, London, review: Massively stimulating evening


Paul Taylor

,

31 October, 2016

The Observer

After a faltering first scene or two, Tony Kushner's new play becomes one of the most absorbing dramas on the London stage. The Intelligent Homosexual's Guide to Capitalism and Socialism with a Key to the Scriptures, or iHo, is a giant, fiercely argued investigation of American family life and leftwing politics. The title tips its hat to Bernard Shaw. The profession of its paterfamilias – he is a retired longshoreman – nods at Arthur Miller's A View From the Bridge. Debates race through the dialogue: forensic, but firmly rooted in character.

To read the full review click here to visit The Observer online.

iHo review - social anger strikes close to home


Susannah Clapp

,

30 October, 2016

The Mail on Sunday

'Tony Kushner's latest play is what it says on the tin – and more. George Bernard Shaw's The Intelligent Woman's Guide To Socialism And Capitalism gets a reference in the title and GBS gets a name check in the first scene, too. The play is certainly Shavian in its ferocious intelligence, if not in its content, as a gay guy works out who he wants most, his expensive rent-boy lover or his theologian husband.'

'But this big, bracing piece – from the author of the epic Angels In America, to be revived by the National next year – has more in common with the meaty dissections of dysfunctional families in the work of Arthur Miller, as decades of secrets and lies are exposed.'

'Tamsin Greig is outstanding as Empty (real name Maria Theresa), divorced but still sleeping with her ex and now married to Maeve, a doctor of theology who is expecting their child, fathered by Empty's brother. Here, relationships are necessarily complicated.'

'In every sense, this is a heady brew, which director Michael Boyd and a fine cast deliver with gusto.'

Review: The Intelligent Homosexual's Guide To Socialism And Capitalism With A Key To The Scriptures


Georgina Brown

,

6 November, 2016

WhatsOnStage

'The title of Tony Kushner's latest play knocks it out of the park in the length department. The play itself doesn't fare so badly in those stakes either – at three and a half hours, with two intervals, it's a little daunting. But, lest we forget, this is Pulitzer-winning Kushner – also responsible for the masterpiece Angels in America. His new play may be long and wordy, but it's also really good.'

'Kushner's dialogue is packed and furious, but it's beautifully constructed. There are nods to several of the great American family plays – All My Sons, A View from the Bridge – tied up within it, but this is very much a 21st century work which sets out to reflect what has become of us. His humour is both raucous - almost slapstick at times - and more subtle... the piece is meaty and brilliant.'

'David Calder as Gus is a rock at the centre of choppy waters. He is grumpy and loud and full of brash love for his kids. Greig is restless, angry and unhappy as MT and her performance is superb, shot through with pain and anguish at the thought of losing her dad, but realistic and ruthless too. There's great work elsewhere including a splendid Kestelman as the enigmatic and wise Clio and a very impressive Luke Newberry as Eli, PL's young lover.'

'Boyd's careful, steady hand is clear in everything; he manages to stage a complex, knotty, angry play with great grace and agility. It zooms through its three and a half hours.'

To read the full review click here to visit WhatsOnStage online.

Review: The Intelligent Homosexual's Guide to Capitalism and Socialism with a Key to the Scriptures


Daisy Bowie-Sell

,

28 October, 2016

Metro

'About halfway through Tony Kushner's new play, an almighty argument erupts among an Italian-American family who has gathered at the Brooklyn brownstone of their former longshoreman - and now suicidal - dad.'

'[Tamsin Greig] vanquishes any suggestion she's most at home playing comedy with a lynchpin performance as a devoted labour lawyer.'

'Michael Boyd's funny, moving production combines drilled performances with a combustible charge. You won't hear dialogue spoken this brilliantly anywhere else on stage.'

Review: The Intelligent Homosexual's Guide to Capitalism and Socialism with a Key to the Scriptures


Claire Allfree

,

31 October, 2016
Cast
Artistic team
WRITER
DIRECTOR
DESIGNER
LIGHTING 
sound 
CASTING
Cast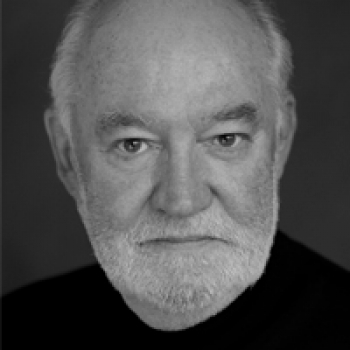 David Calder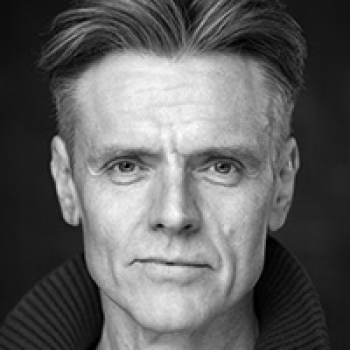 Richard Clothier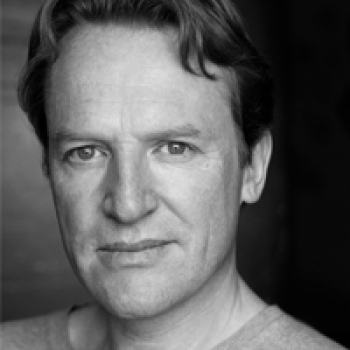 Daniel Flynn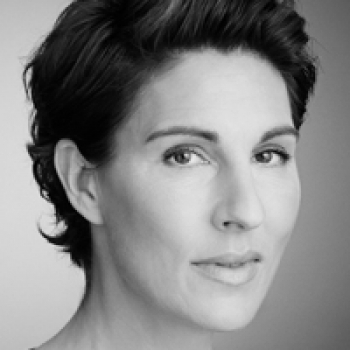 Tamsin Greig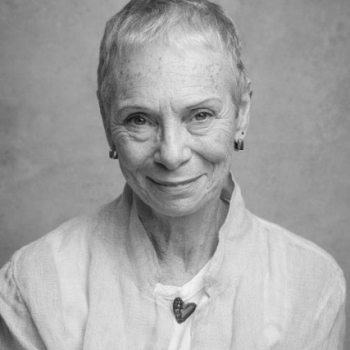 SARA KESTELMAN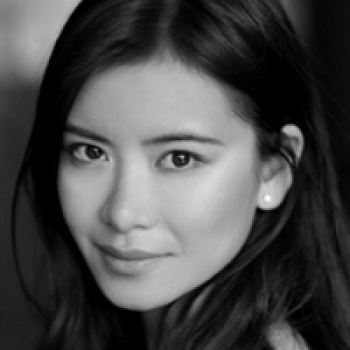 Katie Leung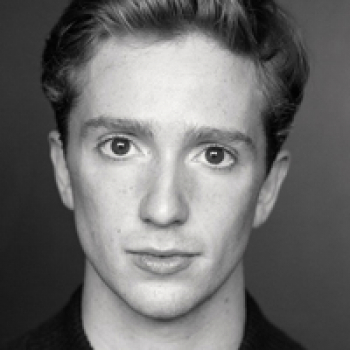 Luke Newberry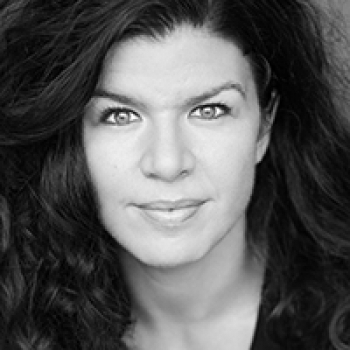 Sirine Saba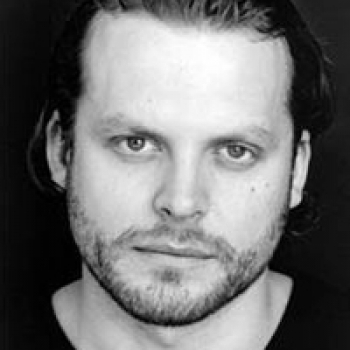 Lex Shrapnel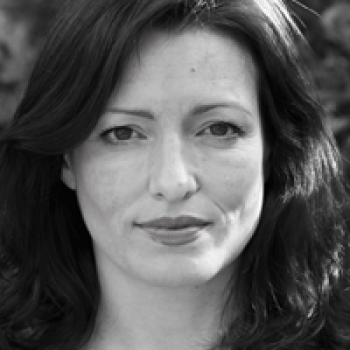 Katy Stephens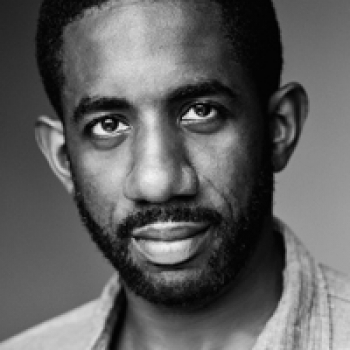 Rhashan Stone
News
Tickets
Please note evening performances for iHo begin at 7pm, and all matinees start at 2pm.
Can't get tickets for the night you want? Keep checking back as tickets returned in advance of the performance will be released for resale on the website. On the day of the performance, the box office runs a returns queue for any tickets that have been returned within 48 hours of that show. The queue opens no earlier than 3 hours before curtain up. Tickets will be sold 2 hours before the performance at full price (no concessions are available) to the customers in order of the queue, two tickets per customer. We cannot guarantee that returns will be available.
Previews, Mondays and matinees 
Full price: £28/£25/£18
Under 30s/Students: £15/£10* 
Seniors (matinees only): £20/£18/£15
Groups: For every 9 tickets get the 10th free
Access: £15
Tuesday – Saturday evenings 
Full price: £35/£30/£25
Under 30s/Students: £15/£10* 
Groups: For every 9 tickets get the 10th free
Access: £15
*Under 30s and Student concession seats are available in rows A (£15) & Q (£10)
Audio described performance:
26 November at 2pm, with a touch tour at 12.30pm
Captioned performance:
24 November at 7pm, with a transcribed post show discussion
KEEPING YOU SAFE AT HAMPSTEAD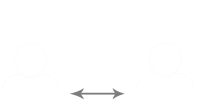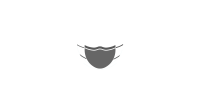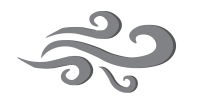 STATE OF THE ART VENTILATION