Hampstead Downstairs Originals season announced
Posted on 29 March 2017.
Posted in: Announcements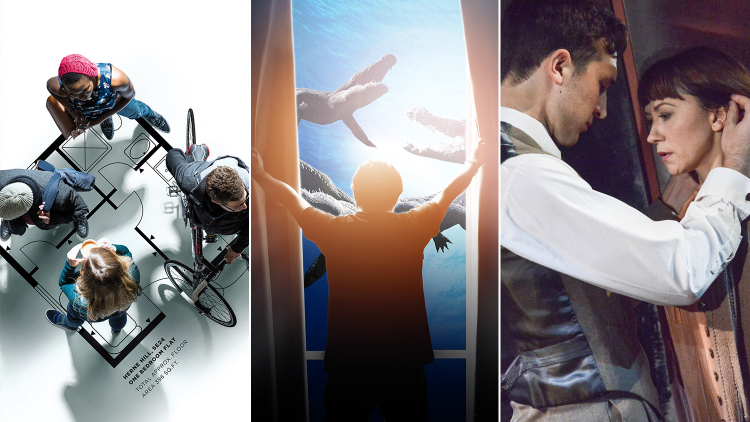 Hampstead Theatre today announces three Hampstead Downstairs Originals which will open this spring. Following an initial development run at Hampstead Downstairs, the updated plays Deposit and Alligators will open at Hampstead Theatre and Kiss Me at Trafalgar Studios.
Matt Hartley's Deposit will be directed by Lisa Spirling and will open on Wednesday 17 May at Hampstead Downstairs
Andrew Keatley's Alligators will be directed by Simon Evans and will open on Wednesday 28 June at Hampstead Downstairs
Richard Bean's Kiss Me will be directed by Anna Ledwich and open on Friday 9 June at Trafalgar Studios
Book all three Downstairs Originals (Deposit, Alligators and Kiss Me) by Friday 14 April and save £15 on full price tickets (preview performances not included. Applicable on Price Bands A and B only for Kiss Me). Discount automatically applied at the checkout.
Artistic Director Edward Hall comments
'I'm extremely proud to officially open Deposit, Kiss Me and Alligators this summer. Matt Hartley, Richard Bean and Andrew Keatley present revised versions of their original drafts, which they've been able to develop following their respective runs Downstairs. Hampstead Downstairs has been able to provide this kind of unique support where writers can trial, adjust and refine their scripts through rehearsal and preview.'
Hampstead Downstairs' mission is to identify and develop new plays that are entertaining, original and ambitious. Celia Atkin will be the new supporter of Hampstead Downstairs' work for the next five years, following the innovative visionary patronage of The Peter Wolff Theatre Trust.
Edward Hall comments
'Celia's generosity will ensure that Hampstead Downstairs continues to grow and develop over the next five years, giving opportunity to create a whole canon of new work for new audiences. A major contribution to British new writing.'
Celia Atkin comments
'As an admirer of the direction of Hampstead Theatre since Edward Hall's brilliant tenure, I'm delighted to ensure that this special space, Hampstead Downstairs, continues to thrive. Developing a body of enduring new work, whilst encouraging a younger audience into the theatre is my particular passion.  Hampstead Downstairs is a cauldron of creativity, providing a flexible space for writers and directors to try out new ideas and perfect their craft and I'm very pleased to support it.'
---
A Hampstead Downstairs Original
Deposit
By Matt Hartley
Directed by Lisa Spirling
11 May – 10 June
'Well today is a brave day, friends are uniting. To help each other's dreams come true.'
Rachel and Ben want to buy a flat in London. And so do their friends, Melanie and Sam. But what with rent, tax, student loans and bills, it's impossible to save for a deposit.
So the foursome comes up with a fast-track solution to the problem: live together. Sneakily split the rent and bills on a tiny one bedroom flat for a year. But with paper thin walls and space growing sparser by the day, which will they sacrifice first – the friendship, the relationship or the dream of buying their own property?
Matt Hartley's Deposit throws a lively and topical spotlight on 'Generation Rent' and the lengths they will go to in order to get that first step on the property ladder. Hartley returns to Hampstead with a new version of Deposit following a sold out run Downstairs in 2015. His theatre credits include the Bruntwood Award winning Sixty Five Miles (Paines Plough/ Hull Truck), Here I Belong (Pentabus) and Myth (Royal Shakespeare Company). 
Lisa Spirling returns with Deposit to Hampstead Downstairs following Ken, Pine, Fault Lines and I Know How I Feel About Eve. Lisa is the Artistic Director of Theatre503. Other credits include Donkeys' Years, Here (Rose Theatre, Kingston) and Jumpy (Theatr Clwyd).
---
A Hampstead Downstairs Original
Alligators
By Andrew Keatley
Directed by Simon Evans
22 June – 22 July
'Are there things that you've done that you're ashamed of? Things that – if they came out – would break your life in half?'
Daniel Turner has it all. A devoted wife, two beautiful children and a teaching job he loves. But when a series of allegations surface from six years earlier his world begins to crumble around him.
Can all the good he's done be erased by one pointed finger? How can his loved ones doubt his innocence and can life ever be the same again?
Andrew Keatley's burning new thriller asks how well we actually know those closest to us and explores how shameful secrets, that we thought long buried, can come back to bite us… Keatley returns to Hampstead with a new version of Alligators following a sold out run Downstairs last year. Keatley's theatre credits include The Gathered Leaves (Park Theatre) and Colourings (Old Red Lion).
Simon Evans' previous credits include the critically acclaimed Bug and The Dazzle (both Found111) and the forthcoming The Resistible Rise of Arturo Ui (Donmar), starring Lenny Henry.
---
A Hampstead Downstairs Original at Trafalgar Studios
Kiss Me
By Richard Bean
Directed by Anna Ledwich
6 June – 8 July
'I'm thirty-two and I want a baby. There are no men.'
A desperate woman. A chivalrous man. And a forbidden kiss that changes everything.
Richard Bean's new play is a beautiful and unorthodox love story about two people struggling to escape the guilt and ghosts of the past, set against the shifting world of London post-World War I.
Following a sold out run at Hampstead Theatre Downstairs, Kiss Me opens at the Trafalgar Studios. His other plays include One Man, Two Guvnors, Great Britain, Made in Dagenham and the sell-out hit The Nap, which starred Jack O'Connell.
Director Anna Ledwich will be returning to the Trafalgar Studios following her Olivier-award nominated Hampstead Downstairs production of Four Minutes Twelve Seconds. 
KEEPING YOU SAFE AT HAMPSTEAD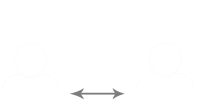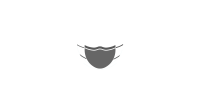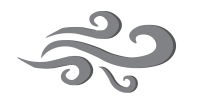 STATE OF THE ART VENTILATION