A HAMPSTEAD DOWNSTAIRS ORIGINAL
ALLIGATORS
By ANDREW KEATLEY
Directed by SIMON EVANS

Running time: 2 hours 20 minutes including interval
£10 - £20 (See ticket information)
Are there things that you've done that you're ashamed of? Things that – if they came out – would break your life in half?
Details
★★★★ 'Andrew Keatley's Alligators has serious bite' The Stage
★★★★ 'Tough and urgent' Ham & High
★★★★★ 'Deliciously thrilling' London Theatre 1

---
Daniel Turner has it all. A devoted wife, two beautiful children and a teaching job he loves. But when a series of allegations surface from six years earlier his world begins to crumble around him.
Can all the good he's done be erased by one pointed finger? How can his loved ones doubt his innocence and can life ever be the same again?
Andrew Keatley's burning new thriller asks how well we actually know those closest to us and explores how shameful secrets, that we thought long buried, can come back to bite us… Keatley returns to Hampstead with a new version of Alligators following a sold out run Downstairs last year. Keatley's theatre credits include The Gathered Leaves (Park Theatre) and Colourings (Old Red Lion).
Simon Evans' previous credits include the critically acclaimed Bug and The Dazzle (both Found111) and the forthcoming The Resistible Rise of Arturo Ui (Donmar), starring Lenny Henry.
Please note that this production contains adult themes.
Reviews
The Stage

'Andrew Keatley's Alligators has serious bite. Revised and refined since its 2016 developmental run, Simon Evans' production returns to Hampstead Downstairs a tightly wound, teasingly open-ended five-hander, depicting the horribly plausible disintegration of one man's life with patient understatement and arresting humanity.'

'Keatley's play is impressively mature, squeamishly embracing the problematic subject at hand. His characters feel utterly three-dimensional, his dialogue segues smoothly between unshowy chit-chat and impassioned speeches, and his spiralling narrative drips doubt into the audience's minds like a leaky tap. He astutely observes how one loose thread can unravel an entire life, elegantly working Daniel's nightmarish ordeal into a resonant Millerian metaphor about society.'

'Evans directs with unfussy briskness on Polly Sullivan's transverse, Ikea showroom set, and [Alec] Newman and [Susan] Stanley supply two superb central performances, he as a latter-day John Procter, slowly sliding from disbelief to dismay to despair, she as the increasingly uncertain passenger strapped in for the ride. It's in the play's tear-jerking final moments, when the enormity of events comes quietly crashing down on them both, that Keatley delivers his devastating knockout blow.'

To read the full review click here to visit The Stage online.

Alligators review at Hampstead Theatre, London – 'knotty and nuanced'


Fergus Morgan

,

29 June, 2017

London Theatre 1

'What would the world find if your own box of secrets was prised open and examined? How would you feel, if all your previous misdemeanours were linked together to suggest you were, in fact, guilty of something utterly abhorrent? These are the challenges faced by schoolteacher Daniel in Andrew Keatley's topical play Alligators, returning to the Hampstead Theatre after a successful run last year.'

'The sense of ambiguity throughout is key to this piece; in some places this is far more present than at others, at which point the production is deliciously thrilling.'

'The set, designed by Polly Sullivan, is gorgeously naturalistic, with baby gubbins everywhere, books and games decorating one wall, a working television, and a tiny, realistic kitchen that can just be seen offstage. Set in traverse, Simon Evans' production has a real claustrophobic feeling about it, perfectly emulating the stifling vilification of our protagonist, Daniel, as the walls seem to be closing in on him, watched as he is from every angle by his jurors. The piece is also beautifully acted – especially by the women, with Susan Stanley as Sally providing a subtle swing from supportive to doubting wife, and Leah Whitaker as Daniel's lawyer Rachel providing a wonderfully stoic, sharp, professional presence that contrasts nicely with this domestic setting. Alec Newman as Daniel nicely captures his descent into the stuff of nightmares as he witnesses his world quickly crumbling around him, and it's always a joy to have actual children on stage – in this instance, Lucia Peragine as 7-year-old Genevieve is the picture of innocence.'

'Alligators is enjoyable for the questions it forces the audience to answer. What is in our box? And if brought to light, would it also make us, like Daniel, look guilty?'

To read the full review click here to visit London Theatre 1 online.

Review of Alligators at Hampstead Theatre


Amy Stow

,

30 June, 2017
Cast
Artistic team
WRITER
DIRECTOR
DESIGNER
LIGHTING
SOUND
Cast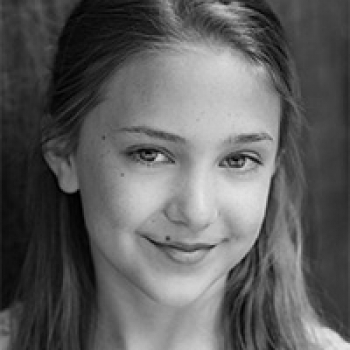 TILLIE MURRAY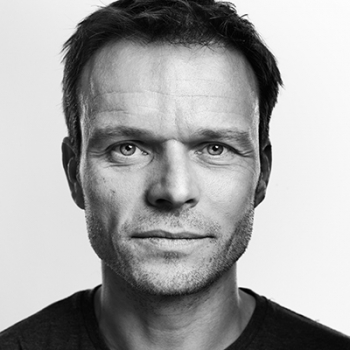 ALEC NEWMAN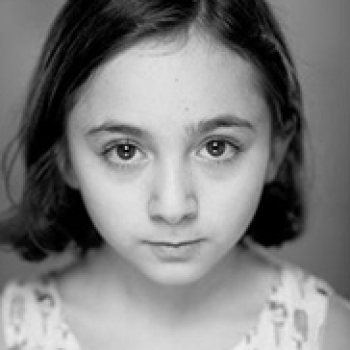 LUCIA PERAGINE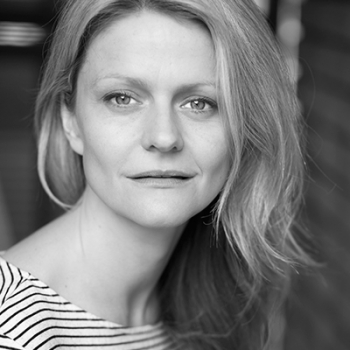 SUSAN STANLEY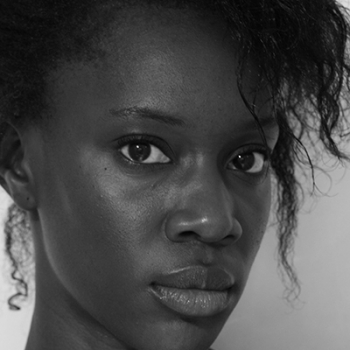 ONY UHIARA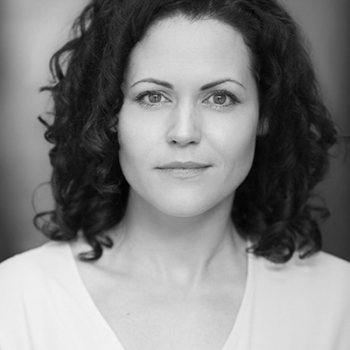 LEAH WHITAKER
News
Tickets
Full Price: £20
Previews: £10
Under 30 and students: £10
Seniors: £15 (matinees only)
Access: £10


For this season only you can select your preferred seats when buying your tickets, unlike other Hampstead Downstairs plays where seating is unreserved.
KEEPING YOU SAFE AT HAMPSTEAD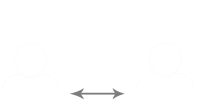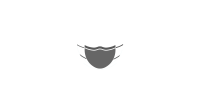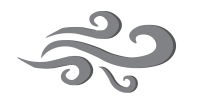 STATE OF THE ART VENTILATION