FOUR NEW DOWNSTAIRS PLAYS ANNOUNCED
Posted on 23 October 2017.
Posted in: Announcements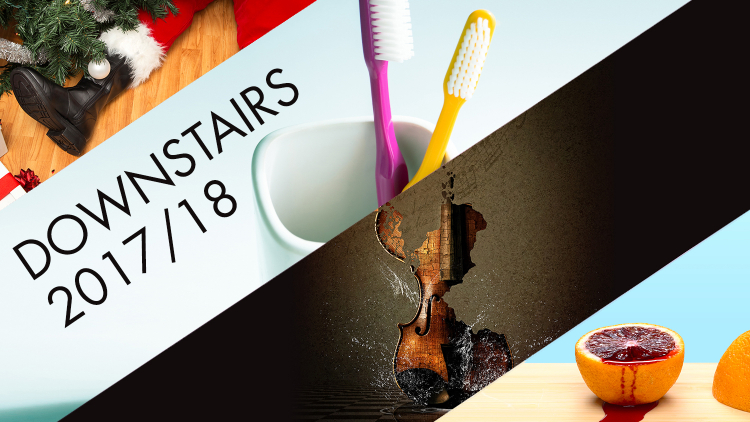 FOUR NEW DOWNSTAIRS PLAYS ANNOUNCED
Priority Booking for Friends and Patrons is now open for all four shows. Public Booking opens Friday 27 October at 10.30am. Click here to find out more about becoming a Friend.
Priority Booking for The Downstairs Club opens Wednesday 25 October at 10.30am. Click here to find out more about The Downstairs Club. 
---
Hampstead Downstairs / Celia Atkin present
Mother Christmas
By David Lewis
Directed by Donnacadh O'Briain
8 December - 13 January
'I'm determined not to do that thing that we do. When we come home. You know, when everyone adopts roles that they've always played in the family.'
It's Christmas Eve and the annual fancy dress party at matriarch Maggie's house is about to begin - the mince pies are in the oven, the festive tunes are playing and Ben's debuting another classic costume… a giant oven-ready turkey. Three generations of the same family together again. But beneath this shiny spectacle, the bickering and resentments from Christmases past have seemingly left their mark, threatening to overflow into Christmas present and Christmases to come.
But, surely, whatever's happened over the years can be forgiven and forgotten - after all, it's Christmas. Christmas is love, Christmas is peace, a time for hating and fighting to cease…?
David Lewis' darkly festive comedy puts an unfamiliar spin on the familiar tale of powder keg family Christmases and explores how the most wonderful time of the year can also be the worst. Lewis returns to Hampstead Downstairs following Sunspots in 2015. His other theatre credits include Misconceptions (Northampton/UK Tour), How To Be Happy and Seven Year Twitch (both Orange Tree Theatre).
Donnacadh O'Briain makes his Hampstead debut. His recent theatre credits include Olivier Award-winning Rotterdam (Theatre503/59E59, New York/West End), Always Orange (RSC) and My World Has Exploded A Little Bit (Edinburgh Fringe).
---
Hampstead Downstairs / Celia Atkin present
Yous Two
By Georgia Christou
Directed by Chelsea Walker
18 January – 24 February
'You're always gonna turn into one of your parents aren't you, it's basically about choosing the one who's slightly less mental'
Fifteen year old Billie has lived with her Dad in their little flat for as long as she can remember, but all that's about to change. She's got big plans - get Dad a job, sort out her grades, and live in a house with five bathrooms.
But one reckless night threatens to undo all her hard work and derail her ambitions…When it's always been just the two of you, how easy is it to get out, or to let anyone else in?
Georgia Christou's debut play is a moving portrayal of the conflict between personal aspiration and familial responsibility, and what happens when those you should depend on need you more than you need them.
Winner of the RTST Director Award 2017, Chelsea Walker's theatre credits include Low Level Panic (Orange Tree Theatre), P'yonyang (Finborough Theatre) and Klippies (Southwark Playhouse).
---
Hampstead Downstairs / Celia Atkin present
Acceptance
By Amy Ng
Directed by Anna Ledwich
2 March – 7 April
'We're supposed to be assessing their potential as college students, not conducting a quasi-criminal investigation'
A prodigiously talented young musician, an Ivy League school, a life changing allegation.
Out of 37,451 applicants to Eliot University, Angela stands out - but not for the right reasons. An ambiguous event in her past threatens to overshadow her talent, potential, and her future prospects. Can she overcome the prejudices of those judging her application or is she already tainted beyond redemption, regardless of whether she is victim or perpetrator?
Crackling with razor-sharp dialogue, Amy Ng's explosive new play asks whether we can ever escape our past and investigates the destructive side of our search for acceptance. Amy's debut play was Shangri-La at Finborough Theatre, and radio credits include Kilburn Passion (BBC Radio 3).
Anna Ledwich returns to direct following sell-out hit Labyrinth (Main Stage), No One Will Tell Me How To Start A Revolution and Olivier Award nominated Four Minutes Twelve Seconds (both Downstairs).
---
Hampstead Downstairs / Celia Atkin present
The Phlebotomist
By Ella Road
12 April – 19 May
'All these people are getting their dating profiles blood-verified. You know, shouldn't we just go for the people we fancy?'
Bea meets Aaron. He's intelligent, handsome, makes her laugh and, most importantly, has a high rating on his genetic profile. What's not to like?
Char is on the brink of landing her dream job and has big plans to start a family – but her blood rating threatens it all.
In a world where future happiness depends on a single, inescapable blood test – which dictates everything from credit rating to dating prospects – how far will people go to beat the system and let nature take its course?
Ella Road's debut play is a powerfully provocative vision of the future, questioning the value we place on one another, whether knowledge really is power, and if it's truly possible for love to conquer all.
KEEPING YOU SAFE AT HAMPSTEAD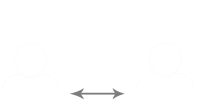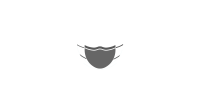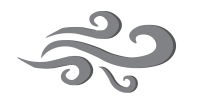 STATE OF THE ART VENTILATION