ARTISTIC DIRECTOR EDWARD HALL ANNOUNCES HAMPSTEAD THEATRE'S SPRING/SUMMER SEASON
Posted on 21 February 2018.
Posted in: Announcements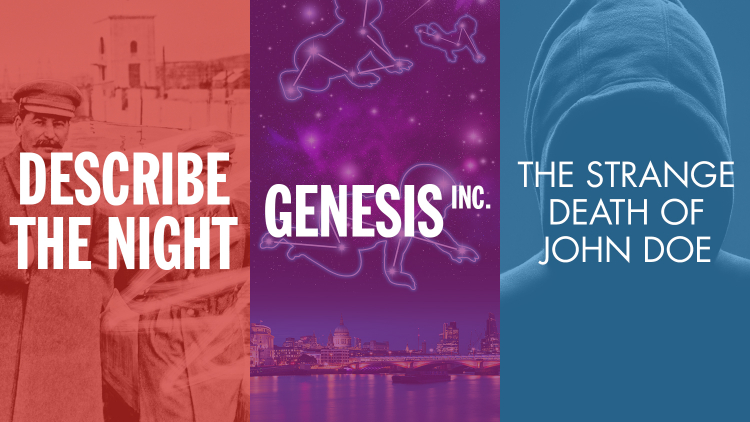 Artistic Director Edward Hall announces Hampstead Theatre's spring/summer season

Edward Hall comments,
'Next year will mark Hampstead Theatre's 60th birthday. Since 1959, Hampstead has always committed itself to discovering and presenting a variety of top quality new plays by established, emerging or debut writers. I'm proud to report that right now, both of our plays – the UK premiere of Sarah Burgess' Dry Powder on the Main Stage and Georgia Christou's debut play Yous Two Downstairs – are playing to full houses. Rehearsals are also underway for Tony Kushner and Jeanine Tesori's breathtaking musical Caroline, or Change, which makes a highly anticipated transfer from Chichester to Hampstead next month. Furthermore, I'm delighted to announce three new plays: the UK premiere of multi award-winning playwright Rajiv Joseph's Describe the Night, Jemma Kennedy's breakthrough new play Genesis Inc. and Fiona Doyle's haunting story of The Strange Death of John Doe, commissioned and developed by Hampstead, which is a finalist this year for The Susan Smith Blackburn Prize. So, as we approach a major milestone next year, I'm pleased to say that Hampstead's in a very exciting place, filled with talented, bold and ambitious creatives delivering world class entertainment to a vibrant and captivated audience. Long may it continue.'      
---
Written by Rajiv Joseph
Directed by Lisa Spirling
30 April – 9 June
'When we say that something is true, it becomes true.  When we say that something is false, it becomes false…  There is nothing that cannot eventually be crossed out and changed'
In 1920, the Russian writer Isaac Babel reports on a Red Cavalry campaign in Poland.  In 1936, Stalin's NKVD chief Nicolai Yezhov unleashes the Great Purge. In 1989, a mysterious KGB agent spying on a woman in Dresden falls in love.  In 2010, an aircraft carrying most of the Polish government crashes near the Russian city of Smolensk…
Hampstead Theatre presents the UK premiere of Rajiv Joseph's Describe the Night. Directed by Lisa Spirling, this darkly comic rhapsody on Russian themes explores the blurred lines between lies, fiction and conspiracy theories, as it tracks back and forth across 90 years of Soviet and post-Soviet history in search of the genesis of the post-truth world.
Rajiv Joseph's play Bengal Tiger at the Baghdad Zoo was a 2010 Pulitzer Prize finalist for Drama and also awarded a grant for Outstanding New American Play by the National Endowment for the Arts. His play Guards at the Taj was a 2016 Obie Winner for Best New American Play and 2016 Lucille Lortel Winner for Best Play. His play Archduke, received its World Premiere this spring at the Mark Taper Forum in Los Angeles. Other plays include Gruesome Playground Injuries, The Monster at the Door, Animals Out of Paper, The Lake Effect, The North Pool, Guards at The Taj, Mr. Wolf, and Describe the Night. Rajiv has been awarded artistic grants from the Whiting Foundation, United States Artists and the Harold & Mimi Steinberg Charitable Trust. He is a board member of the Lark Play Development Center in New York City, where he develops all his plays. He served for three years in the Peace Corps in Senegal and now lives in Brooklyn, NY. 
Lisa Spirling is the Artistic Director of Theatre503. She returns to Hampstead Theatre to direct following Deposit, Ken, Pine, Fault Lines, I Know How I Feel About Eve (Hampstead Theatre Downstairs). Other credits include:- In Event of Moone Disaster, Cotton Wool (Theatre503); Jumpy (Theatr Clwyd); Hello / Goodbye (Singapore Rep Theatre); The Nine O'Clock Slot (Ice & Fire Theatre Company / Red Gallery); Donkeys' Years, Here (Rose Theatre); Enron (West End Recast & UK Tour), Idiots of Ants (Pleasance, Edinburgh / Arts Theatre); Hundreds & Thousands (Buckle For Dust / English Touring Theatre / Soho Theatre); Boeing Boeing (Alley Theatre, Texas) and Gas and Air (Pleasance, London).
---
GENESIS INC.
Written by Jemma Kennedy
Directed by Laurie Sansom
22 June – 28 July
'Cyclist are you? Good for the lungs, less so for the sperm. Try fast walking instead'
Hampstead Theatre presents the world premiere of Jemma Kennedy's breakthrough play, the blisteringly entertaining Genesis Inc. Directed by Laurie Sansom, this is a multifaceted tale of the final frontier of 21st century capitalism: the privatisation of human reproduction. This richly imaginative, topical, and explosively funny new comedy takes a closer look at the lengths to which people will go to defy biology - and at the moral compass of an industry that trades on fear and hope.
Serena and Jeff have one last chance: Genesis Incorporated, whose glowing testimonials and bespoke treatments surely justify a final roll of the dice. Meanwhile, Bridget has put her future literally on ice while she focuses on her high-flying career and on finding Mr Right.  And all Miles wants is a steady salary so he can buy a property in Zone 4 – oblivious to the fact that, in a different kind of currency, he's actually the richest of them all…
Jemma Kennedy's previous playwriting credits include Second Person Narrative (Tonic Theatre commission as part of the Play for Platform Series); The Gift (New Vic Theatre) and The Summer Book, The Prince and the Pauper (Unicorn Theatre); Don't Feed the Animals (National Theatre Connections) and The Grand Irrationality (Lost Theatre, Los Angeles). She is currently writing her first stage musical, Electric Ladies, for Universal Music. Other writing credits include her novel Skywalking (Penguin) and Captain Webb, Jemma's first feature film, which was released in 2015. Film adaptation work includes Barbara Pym's Excellent Women and Lissa Evans' Crooked Heart (both for BBC Films). Jemma will also adapt Iris Murdoch's The Sea, The Sea for BBC Television. 
Laurie Sansom was the Artistic Director and Chief Executive of the National Theatre of Scotland until 2016 for whom he directed The James Plays trilogy by Rona Munro, which premiered at the Edinburgh International Festival in 2014 before they transferred to the National Theatre in London, where they won the Evening Standard and Writers' Guild Awards for Best Play. In 2015 he directed his own adaptation of The Driver's Seat by Muriel Spark, and The 306:Dawn, a new site-specific piece of music theatre telling the stories of the 306 British soldier executed for cowardice in the First World War. Previously he was Artistic Director of Royal & Derngate, Northampton where he directed then European premier of Tennessee Williams' Spring Storm and Eugene O'Neill's Beyond the Horizon, both transferring to the National Theatre. He also directed new versions of The Bacchae, Blood Wedding and Hedda Gabler as part of the London 2012 Cultural Olympiad, Frankenstein (with Frantic Assembly), The Duchess of Malfi, Follies and The Prime of Miss Jean Brodie. He has directed for theatres around the UK including the Traverse, Birmingham Rep, Salisbury Playhouse, Lyric Hammersmith, New Vic, Stoke, West Yorkshire Playhouse and the National Theatre, London, where he directed the world premiere of The Holy Rosenbergs. At the Stephen Joseph Theatre, Scarborough, where he was the Associate Director to Alan Ayckbourn, he directed over twenty new plays including Villette (with Frantic Assembly) and a micro-musical season comprising three new musicals. His Watford Palace production of Dangerous Corner was re-staged at the West Yorkshire Playhouse and transferred to the Garrick theatre, West End in 2002. In April 2018 Laurie will direct the world premiere of Barney Norris' play Nightfall for The Bridge Theatre.
---
HAMPSTEAD DOWNSTAIRS / CELIA ATKIN PRESENT
THE STRANGE DEATH OF JOHN DOE
Written by Fiona Doyle
Directed by Edward Hall
25 May - 30 June
'I mean, where does a person begin and end, and when did they stop being a person?'
Hampstead Theatre presents the world premiere of Fiona Doyle's The Strange Death of John Doe, inspired by real events. This powerful and poignant new play is a Hampstead Theatre commission and a finalist for The Susan Smith Blackburn Prize. It will be directed by Artistic Director Edward Hall.
London – the present day.  The unidentified body of a young man with fatal head injuries is found face down in a suburban street. Who is he and where did he come from?  He has no ID and nobody witnessed anything. It's as if he has just fallen from the sky…
Clinically named as 'John Doe', the pathologists must uncover the truth and piece his story – and body – back together. A breakthrough sends DC John Kavura into overdrive for answers and as his investigation unravels, he discovers a haunting story of our time.
Fiona Doyle returns to Hampstead Downstairs following Deluge in 2015, which won the 2014 Eamon Keane Full-Length Play Award. Fiona's other plays include Coolatully (winner of the 2014 Papatango New Writing Prize) at the Finborough Theatre in London and for Mead Theatre Lab in Washington DC; The Annihilation of Jessie Leadbeater (ALRA); The Ceasefire Babies (NT Connections); and Ms Y (short) as part of the Young Vic's Five Plays. Fiona has been the recipient of the Irish Theatre Institute's Phelim Donlon Playwright's Bursary and Residency Award in association with the Tyrone Guthrie Centre, a Cill Rialaig Artist residency, a Peggy Ramsay Foundation grant, and has recently been awarded a Fellowship from the MacDowell Colony for their 2018 Winter/Spring season. Her work is published by Nick Hern Books and Methuen Drama.
Hampstead Theatre's Artistic Director Edward Hall's productions include Cell Mates, Filthy Business, Rabbit Hole, Firebird, Wonderland, Sunny Afternoon, Raving, Chariots of Fire, No Naughty Bits, Loyalty, and Enlightenment. As Artistic Director of Propeller, his Shakespeare productions have toured worldwide, played both in the West End and on Broadway, and have won numerous awards both in the UK and overseas. Other theatre work includes A Funny Thing Happened on the Way to the Forum (National Theatre); Edmond with Kenneth Branagh (National Theatre); Macbeth with Sean Bean (Albery); The Constant Wife (Apollo); Julius Caesar (RSC); Henry V (RSC); and The Deep Blue Sea (Vaudeville). Television work includes The Durrells, Partners in Crime, Restless, Downton Abbey, Strike Back, Spooks and Kingdom.
---
Casting for Describe The Night, Genesis Inc. and The Strange Death of John Doe and will be announced in due course.
Priority Booking for Hampstead Theatre members opens Wednesday 21 February. Under 30 members of The Downstairs Club can access Priority Booking for all plays on Friday 23 February.

Public Booking opens Monday 26 February. For more information about Hampstead's free membership club for Under 30s, please visit https://www.hampsteadtheatre.com/about-us/the-downstairs-club/
KEEPING YOU SAFE AT HAMPSTEAD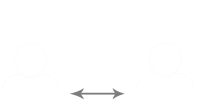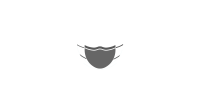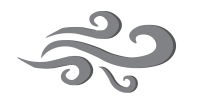 STATE OF THE ART VENTILATION