A PROPELLER PRODUCTION
Propeller: Twelfth Night
By WILLIAM SHAKESPEARE
Directed by EDWARD HALL

Running time: 2 hours and 50 minutes including a 20 minute interval
£14.50 - £29 (See ticket information)
I am not what I am
Details
'These two productions are enticing. The designs are beautiful and intelligent, the tempo and physicality of the comedy is exhilarating' ★★★★ The Telegraph
'Hall's music-infused production brings the varied plotlines together into a superb climax so the play emerges as the complex, comic and poignant experience it should be.' ★★★★ Time Out
Hampstead Theatre is delighted to welcome back Propeller following their hugely successful Henry V and The Winter's Tale last summer.
One of Shakespeare's best loved comedies of love and confusion, Twelfth Night tells a twisted tale of mistaken identity, transformation and deception. With a man playing a girl disguised as a boy, illusion and reality are almost indistinguishable on Propeller's island of Illyria. Dark and delightful, the play asks 'What happens when you fall in love with the wrong person?' and the answer is both beautiful and bittersweet.
One thing is certain – nobody does Shakespeare like Propeller.
'This isn't just Shakespeare – this is rock and roll' Daily Express
'Fresh, physical and utterly modern' The independent
Running time is approximately 2 hours and 50 minutes including a 20 minute interval
Propeller is supported by Coutts & Co, The Arts Council and The Touring Partnership
Reviews
The Telegraph

The workings of the old game of love, as depicted in Shakespeare's troubling comedies, are endlessly fascinating; and the pairing of Twelfth Night and the Taming of the Shrew by Edward Hall's all-male Propellor company offers plenty of scope for intriguing chime and echo in the plays' treatment of sexual power, the fluid dynamics of domestic life, and the notion that love itself is the grandest illusion of all.

Hall's revival of his 2006 touring production at the Hampstead Theatre, where he is artistic director, sets Twelfth Night in a dream-like realm – a country house whose shifting, mirrored closets, masked servants in monochrome suits and geometric topiary conjure the enigmatic dislocations of Alain Resnais' film, Last Year In Marienbad.

The same elements of Michael Pavelka's design are put to very different use in the Shrew, where the mirrored closets, rather than reflecting the perplexing sexual doublings of Twelfth Night, heighten the farce during the wooing of Baptista's two troublesome daughters by their preposterous assortment of suitors.

Cruelty is a powerful theme in both dramas: both the involuntary cruelty that comes from being unable to love the person who loves you, and the elaborate sado-comedy of the pranks practised on Malvolio and the Shrew's Christopher Sly. Then, of course, there is Petruchio's wife-training project.

Vince Leigh's charismatic Sly/Petruchio is a good-looking charmer with a pert behind – of which we get to see a great deal. One begins by thinking that Dan Wheeler's angry punkish Katherine might have struck rather lucky. But it becomes chillingly clear that Petruchio's purpose is not the moderation of his wife's fury to something a bit more domesticated. The process itself is the purpose: he means to break her, and he relishes the prospect.

As dramatic spectacle, these two productions are enticing. The designs are beautiful and intelligent, the tempo and physicality of the comedy is exhilarating; the actors double, virtuosically, as musicians. The Shakespearean device of men playing women works interestingly in Shrew, where it permits the abject crushing of Katherine in a way that might be distractingly brutal with a female in the role. The audience around me felt breathlessly engaged with both dramas.

Propeller review


Jane Shilling

,

,

Time Out

Propeller's all-male version of Shakespeare's ultimate ode to confusing cross-dressing is a raucously amusing paean to love in all its varied forms.

The masked chorus comes into its own in the play's hilarious scene in the garden, where a drunken Toby Belch and his friends trick Olivia's unwitting servant Malvolio into thinking he is the object of his beautiful mistress's affection. They whoop and squawk as if they were birds, distracting Malvolio from Belch and his group who almost betray their hiding places with their shouting.

It's fair to say Ed Hall's company is best at Shakespeare's funny bits: their manic thigh-slapping humour suits the bard's wonderfully bawdy turn of phrase. This is most apparent with the riotously drunken Vince Leigh as Belch and his trusty drinking companion Sir Andrew Aguecheek (John Dougall) who are a brilliantly entertaining double-act.

Liam O'Brien is particularly good as the fool Feste, playing him as a dark suited, heavy-lidded, sighing man of wisdom and song. Joseph Chance is strong too as the spry young Viola and Ben Allen's gothic, eye-linered, pouting Olivia is a total hoot.

It's the final resolve scenes, though, where the show is most satisfying. Hall's music-infused production brings the varied plotlines together into a superb climax so the play emerges as the complex, comic and poignant experience it should be.

Twelfth Night


Daisy Bowie-Sell

,

,
Cast
News
Tickets
Full price: £29
Mondays/Previews: £22
Concessions: £15 (Monday, Previews & Matinees) / £18 (Tuesday-Saturday eves)
Seniors: £15 (Matinees only)
Groups: For every 9 tickets get the 10th free
Access: £14.50
*Under 26, Jobs Seekers allowance and Student concession seats will be allocated in the back row of the stalls and circle
Audio described performance:
13 July at 2pm, with a touch-tour
Captioned performance:
16 July at 7.30pm
KEEPING YOU SAFE AT HAMPSTEAD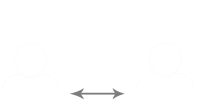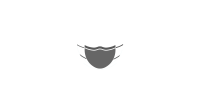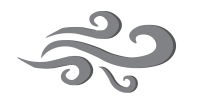 STATE OF THE ART VENTILATION