A HAMPSTEAD THEATRE PRODUCTION
Stevie
By HUGH WHITEMORE
Directed by CHRISTOPHER MORAHAN

Running time: 2 hours and 10 minutes including a 20 minute interval
£10 - £35 (See ticket information)
You expect me to behave in a certain way, to think a certain way, to lead a certain life. Well, I don't think I can do it
Details
The delightfully eccentric bard of Palmers Green, Stevie Smith, commutes to the West End to her work as a secretary at a publishing company. Her evenings are spent at home with her beloved Aunt – a world of Battenberg cake, gossip, Ginger Nuts and sherry in tiny glasses. But at the same time as leading this seemingly mundane suburban existence, she is writing the piercing poetry and prose that will one day make her famous.
Hugh Whitemore's award-winning play is a biographical snapshot of both the poet and the private woman, Stevie Smith. Shot through with wit, this is the story of a lovable heroine, her unconventional life, her ever-popular poetry and her greatest struggle: to keep Waving when she feels like Drowning.
Stevie Smith wrote nine volumes of poetry. The first was titled A Good Time Was Had By All, which became a catchphrase referenced everywhere in popular culture. Her most famous poem is Not Waving but Drowning. She also wrote three novels, Novel on Yellow Paper, Over the Frontier and The Holiday.
Zoë Wanamaker plays Stevie. She makes a highly anticipated return to Hampstead Theatre following Terry Johnson's Dead Funny in 1994 which transferred to the West End the same year. Other theatre credits include Passion Play, All My Sons (both West End), and Much Ado About Nothing (National Theatre). Screen credits include My Family andHarry Potter.
Hugh Whitemore's writing credits include A Marvellous Year for Plums, The Last Cigarette (with Simon Gray), Pack of Lies, Breaking the Code and award-winning television drama, The Gathering Storm.
Christopher Morahan's was Associate Director at the National Theatre where his credits included the award-winning National Theatre and Broadway production of Wild Honey. Other directing credits include The Ragged Trousered Philanthropists and The Importance of Being Earnest (both Chichester Festival Theatre). Television work includes A Dance to the Music of Time, The Jewel in the Crown and The Glittering Prizes.
Running time is approximately 2 hours and 10 minutes including a 20 minute interval
A co-production with the Chichester Festival Theatre
★★★★ 'Zoë Wanamaker's wonderfully penetrating performance' Independent
★★★★ 'Zoë Wanamaker is stunning, giving a performance that aches and twinkles' The Times
★★★★ 'Pitch-perfect… if there is any theatrical justice it should head straight to the West End' Sunday Express
Reviews
The Times

Love — of a kind rarely glorified — suffuses this quiet 1977 drama by Hugh Whitemore. It's an oddball play about an oddball artist of plainspoken brilliance. Here, too, are death and pain, but also joy, mischief, perversity and laughter. All the stuff, in fact, of ordinary life, made extraordinary by the penetrating, cock-eyed clarity with which the Palmers Green poet Stevie Smith condensed it into pungent words.

Merging dialogue, reminiscence and extracts from Smith's work, Whitemore permits us a peak behind the net curtains of a suburban neighbourhood and into the home that Smith shared with her adored "Lion Aunt", the steadfast Hull relative with ferocious convictions and a splendid mane of grey hair.

Christopher Morahan's production savours every detail. And as Stevie, Zoë Wanamakeris stunning, giving a performance that aches and twinkles, by turns teasing and raw.

Simon Higlett's design, with its worn carpets, faded silk tassels, antimacassars and clutter of ornaments, eloquently suggests decades of shabbily cosy comfort and the tenderness between Wanamaker and Lynda Baron as her leonine aunt emits its own warm glow.

In her pinafore and schoolgirl shoes, bright-eyed, flat-footed and bow-backed, Wanamaker appears at once ageing and childish. When she perches pixie-like on a stool, her legs twisted beneath her, while at her side in an armchair Baron strings beans for their supper, it's a touchingly lovely image of devotion and domestic ease. Yet in Smith's sharp, fanciful, funny poetry and in her aridly witty biographical narrative lurk hurt, rage and deep melancholy: the death of her mother, her absent father, her tuberculosis, her preoccupation with mortality.

In less deft hands, the play could seem inconsequential, but like Smith's writing, the gentle force of this production and Wanamaker's compelling portrayal burnish the mundane until it becomes a gleaming small marvel.

Stevie review


Sam Marlowe

,

17 March, 2015

The Independent

How many times have you seen a production of a bio-play about an author where the leading actor has managed to persuade you of virtually everything but the crucial fact that he or she could have written the works?

It would be an understatement to say that this is not a problem with Zoe Wanamaker'swonderfully penetrating performance as Stevie Smith, the Bard of Palmer's Green, in Christopher Morahan's lovingly detailed and designed revival of the 1977 Hugh Whitemore play.

She looks spot-on – quirkily elfin with the pageboy hairdo and the shapeless crimson pinafore dress. But it's the wry, astringent self-awareness that Wanamaker radiates and a kind of defiant drollery in the face of despair that convince you here is the woman who wrote "Not Waving But Drowning".

Sporting a great leonine mane of grey hair, Lynda Baron is very funny and touching as the beloved no-nonsense Lion Aunt, Stevie's life-time companion in Avondale Road. AndChris Larkin is effective in a variety of roles including that of the fiance whose crassness about their sexual encounter crystallises Stevie's sense that her rhythms are those of friendship not marriage.

It's a tribute to the play and to Wanamaker that the transitions between poetry and dialogue are startlingly seamless.

Stevie, Hampstead Theatre, review: Zoe Wanamaker gives a penetrating performance


Paul Taylor

,

17 March, 2015

Sunday Express

I once again commend Stevie, Hugh Whitemore's delicate biographical drama about Stevie Smith, the Sybil of suburbia, which has transferred from Chichester to Hampstead, and if there is any theatrical justice, should head straight to the West End.

Whitemore seamlessly integrates Smith's writing with her private life, in particular her failed engagement to Freddy (the versatile Chris Larkin) and her devotion to her 'lion aunt' (the wonderfully doughty Lynda Baron).

Christopher Morahan's production is pitch-perfect and Zoe Wanamaker's central performance is, if anything, even more incisive, wry and moving than before.

Stevie review


Michael Arditti

,

25 March, 2015
Cast
Cast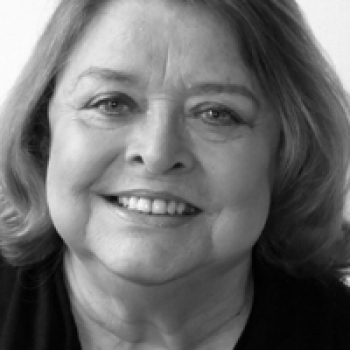 Aunt
LYNDA BARON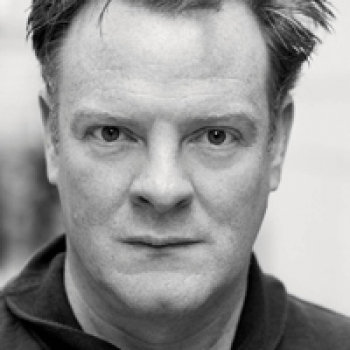 Man
CHRIS LARKIN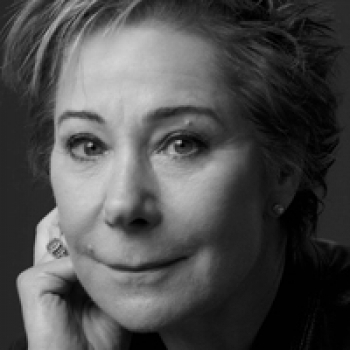 Stevie
ZOË WANAMAKER
News
Tickets
Tuesday – Saturday evenings 
Full price: £35/£30/£25
Under 30s/Students: £15/£10* 
Groups: For every 9 tickets get the 10th free
Access: £15
Previews, Mondays and matinees 
Full price: £28/£25/£18
Under 30s/Students: £15/£10* 
Seniors (matinees only): £20/£18/£15
Groups: For every 9 tickets get the 10th free
Access: £15
*Under 30s and Student concession seats are available in rows A (£15) & Q (£10)
Audio described performance:
11 April at 3pm, with a touch-tour at 1.30pm
Captioned performance:
14 April at 7.30pm, with a transcribed post show discussion
KEEPING YOU SAFE AT HAMPSTEAD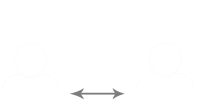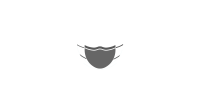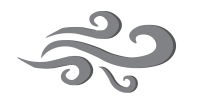 STATE OF THE ART VENTILATION