A cup of tea with... Donny's Brain actor Emily Joyce
Posted on 24 September 2012.
Posted in: Hampstead Downstairs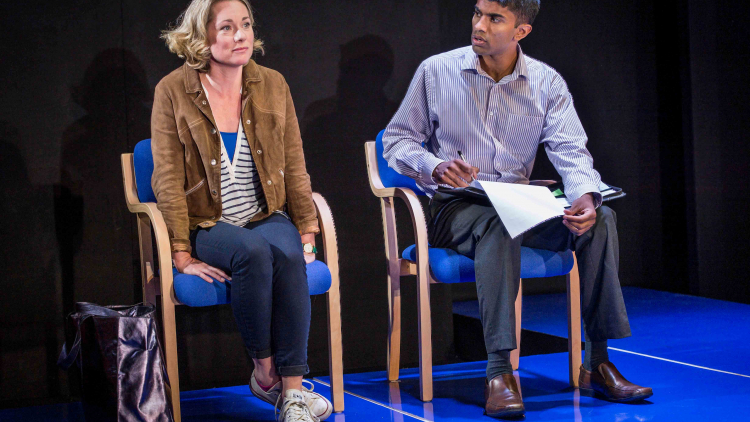 We grabbed actor Emily Joyce between rehearsals for a chat about the play, Doctor Who and falling off stage mid-show. Emily (pictured) is currently playing Emma in Donny's Brain.
Hi Emily – welcome to Hampstead Theatre! How are rehearsals for Donny's Brain going?
Rehearsals are a joy! Both intense and hilarious, which is kind of the nature of the play. It's wonderful to be working with so many women (is that awful to admit it?!) – it's so rare.
How is Hampstead Downstairs different from other theatres you've worked in?
There's no press night here so it feels very free – the pressure to have a 'finished product' which will then be judged is taken off. It also credits the audience with enough intelligence to decide for themselves. If they like the sound of the play they come and see it.
What attracted you to the part of Emma in Donny's Brain?
Her strength, vulnerability, wit – I think she's the closest I've ever played to myself. Her struggle to juggle all the different people she has to be to so many different people is compelling.
If you weren't an actress what would you be?
Unemployed, I guess. I can't do anything else!
Most embarrassing moment on stage?
I fell off the stage at the Barbican once, during a preview of Twelfth Night, playing Viola for the RSC. I managed to hop back up, rather a lot of sniggering… Cringe! I'm also a terrible giggler – lots of those embarrassing moments.
What would be your dream role?
I honestly don't have one. It's pointless spending your whole time dreaming of something that might not happen – you just set yourself up for disappointment.
According to IMDB you played an alien in Doctor Who – what did that involve?
(Laughs) – it was a voice over! I voiced a clockwork alien in an episode. I had to watch what they'd already filmed and work out what kind of a voice that character might have. It took about half an hour!
KEEPING YOU SAFE AT HAMPSTEAD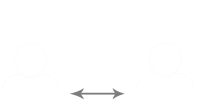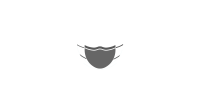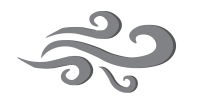 STATE OF THE ART VENTILATION