A cup of tea with... Donny's Brain actor Skye Lourie
Posted on 26 September 2012.
Posted in: Hampstead Downstairs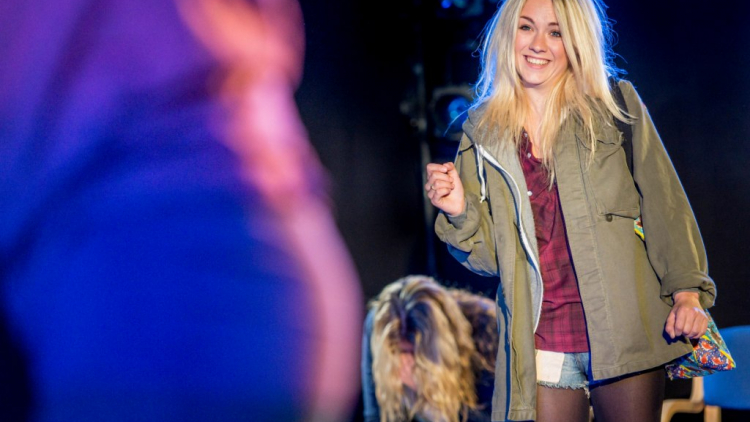 We grabbed a cup of tea and a chat with actor Skye Lourie (pictured) about her professional stage debut in Donny's Brain.
Hi Skye – this is your first professional stage debut. How does it feel to have it at Hampstead?
Amazing. Who wouldn't want to lose their stage virginity at Hampstead?
What made you want to become an actor?
I remember when I was 11, my step-dad took me to Shockheaded Peter, with The Tiger Lillies, in Edinburgh. It was one of the first shows I saw and it was so off the wall with all the crazy puppetry and Martyn Jacques' bizarre voice crying out 'he's dead!' at the end of every song. That was all it took!
How is being the youngest in the cast?
All I can say is I'm learning from the best.
What would be your dream role?
I love the idea of creating a role in new writing. So every new role is a dream role!
What play have you seen recently that you've really enjoyed? And why?
A Doll's House at The Young Vic, Hattie Morahan as Nora was phenomenal.
Whose career would you most like to emulate?
I don't think there is anyone I want to emulate, I want to have my own career. That's the beautiful thing about this profession, you never know what's coming next!
Do you prefer stage acting or screen acting?
They are so different and require completely different energies. I love scene for the subtlety, but I know that stage is where I want to be.
Any embarrassing moments on stage?
Ask me in 4 weeks.
According to wikipedia you are very well travelled, having been born in New Zealand and brought up in Tuscany – what's your favourite place in the world?
The west coast of Scotland – I lived in Perthshire for 8 years and we used to go a lot in the summer. It's amazing. The sea is turquoise and the beaches are white – it's just a bit chillier than the Mediterranean. But that's why us Scots have thicker skin.
KEEPING YOU SAFE AT HAMPSTEAD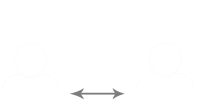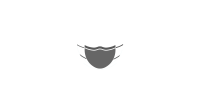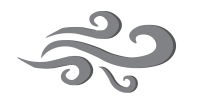 STATE OF THE ART VENTILATION