#aiww: The Arrest of Ai Weiwei: ★★★★ from The Independent
Posted on 19 April 2013.
Posted in: Theatre Reviews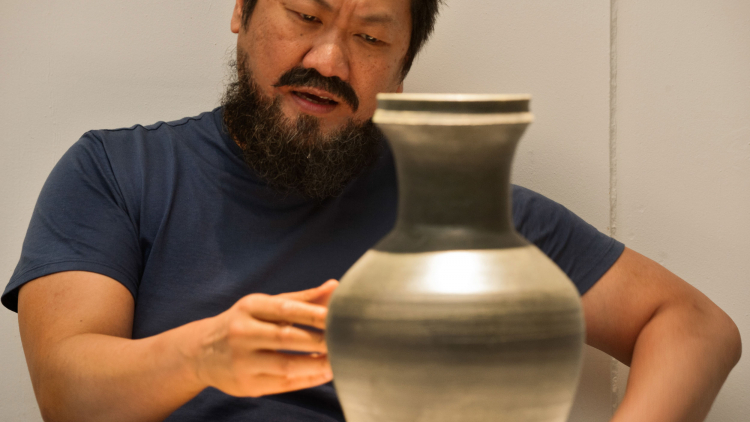 #aiww: The Arrest of Ai Weiwei review
By Michael Coveney, The Independent
Installation art work is often passed off as theatre these days, so it's refreshing to have a theatrical exposition of installation art in Howard Brenton's new play about Ai Weiwei, whom the Chinese authorities detained for 81 days and made world famous.
Weiwei sits like an inscrutable, affable Buddha at the centre of his own show, which takes place in an art gallery and bursts out of a huge packing crate where office and prison furniture is wrapped in papier mâché and an inset toilet cubicle is scanned by a CCTV camera.
When Weiwei does a wee-wee, he crams into the cubicle with two guards and we see the three of them projected on a screen. Sometimes he just sits in enforced silence, or responds to instruction ("Sleep!") bellowed at him by the guards in unison.
As his interrogators become more interested in his art – "We found out what you are: Dadaist!" one exclaims, delightedly – so Weiwei risks provoking conversation and even quotes Mao's Little Red Book on the subject of dialectical materialism. "You know so much more than we do," wails his persecutor. "It's so sad."
The exhibitionism in the play runs parallel with the programme of desensitisation and humiliation, a process elegantly staged in James Macdonald's production which is populated with policemen, soldiers and politicos (the latter demonstrating the public place of culture in an orderly life by listening to Mozart piped through tree trunks) as well as tourists and functionaries.
Benedict Wong's baffled, bovine Weiwei is a large, almost loveable madcap, leading his guards a merry dance through a heated discussion on how best to prepare Beijing noodles when there's no sign even of another glass of water. Art for art's sake, indeed.
To read the full review click here to visit The Independent online
KEEPING YOU SAFE AT HAMPSTEAD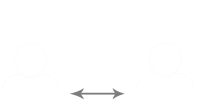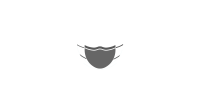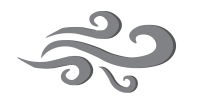 STATE OF THE ART VENTILATION