Getting To Know You: Hannah Gibbs, Wardrobe Mistress
Posted on 10 July 2013.
Posted in: HT Blogs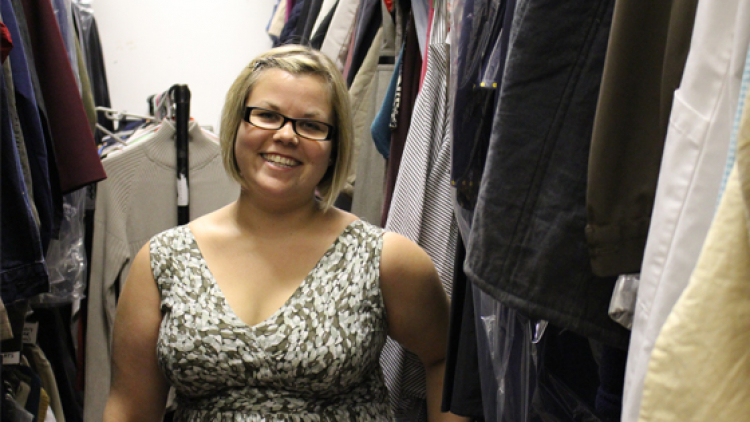 We chat to Hannah Gibbs to find out what a day in the life of a Wardrobe Mistress involves, from sweaty costumes and sewing to live streaming and John Sessions' broken fly.
How long have you been working at Hampstead Theatre?
I've only been here 6 months, feels like home already though.
What does a normal day at Hampstead involve?
I come in, do lots of washing and ironing, do any sewing repairs that may be needed, set the costumes out, dress my actors then collect in the costumes at the end.
What inspired you to work in theatre?
I love hearing the instant reaction of an audience during a show and getting to work with costumes and actors. I was taken to the theatre a lot as a child, so my love for it has always been there.
How did you get to where you are today?
I trained in Costume Design & Construction at Queen Margaret University in Edinburgh. When I graduated, it was sheer hard work getting to where I am now, starting at the bottom with unpaid jobs in little fringe venues.
What is the best part of your job?
Getting to work with such a range of people all with different talents and sense of humours; it's really quite inspiring.
What is the worst part of your job?
Probably the sweaty costumes at the end of a show; that bit will never be pleasant.
Favourite moment working at Hampstead?
I'd say the evening we did the live streaming of #aiww: The Arrest of Ai Weiwei. It was really exciting seeing the show, the live Tweets, the instant feedback and knowing that Ai Weiwei himself was watching.
Any particularly funny moments while here at Hampstead Theatre?
More of a bizarre/surreal moment than funny would be Longing's John Sessions racing down the corridor to me with a broken fly during the half; I had to kneel down in front of him and stitch him into his trousers at his crotch – my job is definitely never dull.
Favourite play at Hampstead?
Oooh, that's a difficult one. I've enjoyed all the shows I've worked on here, but due to being backstage, I don't get to watch them. The only one I have actually seen is the live stream of #aiww: The Arrest of Ai Weiwei, so I'll go with that one.
Most of the staff at Hampstead seem to have started in amateur dramatics – tell us about your most memorable am dram experience.
It would probably be at school. We did the Mystery plays, I helped with the costumes, but also wanted a part in the play, so knowing I'm not much of an actress, I got cast as 'The Tree of Life' and had to stand there holding out an apple. My drama teacher told me I was the best tree she had ever seen!
And finally, any backstage gossip?
Oh yes, lots, but a Wardrobe Mistress never tells; one of the biggest parts to my job is to keep a secret.
Most viewed
Getting To Know You: Robyn Hardy, Company Stage Manager Read full story
Getting To Know You: Charlie Bath, Administrator and Executive Assistant Read full story
Getting To Know You: Will Mortimer, Literary Manager Read full story
KEEPING YOU SAFE AT HAMPSTEAD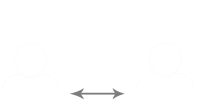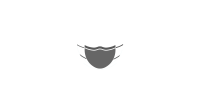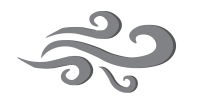 STATE OF THE ART VENTILATION