A PROPELLER PRODUCTION
Propeller: The Taming of the Shrew
By WILLIAM SHAKESPEARE
Directed by EDWARD HALL

Running time: 2 hours and 40 minutes including a 20 minute interval
£14.50 - £29 (See ticket information)
I am not what I am
Details
'These two productions are enticing. The designs are beautiful and intelligent, the tempo and physicality of the comedy is exhilarating' ★★★★ The Telegraph
'A superb production…the comedy, language and story feels as fresh as if it had been written yesterday' ★★★★ Time Out
Hampstead Theatre is delighted to welcome back Propeller following their hugely successful Henry V and The Winter's Tale last summer.
In The Taming Of The Shrew two, disguised, competing suitors clamour for the hand of beautiful Bianca whilst gold digging Petruchio agrees to wed her viciously ill-tempered sister Kate sight-unseen. The difference between marrying for love and marrying for money, however, becomes increasingly difficult to judge. This brash, brutal and darkly comic story pulls no punches.
One thing is certain – nobody does Shakespeare like Propeller.
'Everything in Hall's Twelfth Night is wondrous strange' **** The Guardian
'This isn't just Shakespeare – this is rock and roll' Daily Express
'Fresh, physical and utterly modern' The independent
Running time is approximately 2 hours and 40 minutes including a 20 minute interval
Propeller is supported by Coutts & Co, The Arts Council and The Touring Partnership
Reviews
The Telegraph

The workings of the old game of love, as depicted in Shakespeare's troubling comedies, are endlessly fascinating; and the pairing of Twelfth Night and the Taming of the Shrew by Edward Hall's all-male Propellor company offers plenty of scope for intriguing chime and echo in the plays' treatment of sexual power, the fluid dynamics of domestic life, and the notion that love itself is the grandest illusion of all.

Hall's revival of his 2006 touring production at the Hampstead Theatre, where he is artistic director, sets Twelfth Night in a dream-like realm – a country house whose shifting, mirrored closets, masked servants in monochrome suits and geometric topiary conjure the enigmatic dislocations of Alain Resnais' film, Last Year In Marienbad.

The same elements of Michael Pavelka's design are put to very different use in the Shrew, where the mirrored closets, rather than reflecting the perplexing sexual doublings of Twelfth Night, heighten the farce during the wooing of Baptista's two troublesome daughters by their preposterous assortment of suitors.

Cruelty is a powerful theme in both dramas: both the involuntary cruelty that comes from being unable to love the person who loves you, and the elaborate sado-comedy of the pranks practised on Malvolio and the Shrew's Christopher Sly. Then, of course, there is Petruchio's wife-training project.

Vince Leigh's charismatic Sly/Petruchio is a good-looking charmer with a pert behind – of which we get to see a great deal. One begins by thinking that Dan Wheeler's angry punkish Katherine might have struck rather lucky. But it becomes chillingly clear that Petruchio's purpose is not the moderation of his wife's fury to something a bit more domesticated. The process itself is the purpose: he means to break her, and he relishes the prospect.

As dramatic spectacle, these two productions are enticing. The designs are beautiful and intelligent, the tempo and physicality of the comedy is exhilarating; the actors double, virtuosically, as musicians. The Shakespearean device of men playing women works interestingly in Shrew, where it permits the abject crushing of Katherine in a way that might be distractingly brutal with a female in the role. The audience around me felt breathlessly engaged with both dramas.

Propeller review


Jane Shilling

,

,

Time Out

Shakespeare's tale of the hard-willed Katherine and her recently acquired husband, more than her equal in viciousness, who pummels her into submission, is often a hard one to stomach.

And in Edward Hall's production with his all-male troupe, Propeller, Katherine's pummelling is almost viscerally literal. Dan Wheeler's Katherine is thrown around the stage by Petruchio, played with a magnificent sense of bolshie bravura by Vince Leigh. Her clothes are ripped and stained, her makeup is smudged. She is dragged through the mud and dirt until she becomes the wife he wants.

The final scenes, which feature Katherine's newly found meekness and willingness to obey, are nothing short of shocking. The cast's characteristic male brawn, muscle and sweat does nothing to dilute the fact that she has become his object.

In this superb production, though, it's humour, rather than violence, that reins. The company's slapstick physical comedy spices up the text so the comedy, language and story feels as fresh as if it had been written yesterday.

Michael Pavelka's excellent designs and Hall's canny staging help no end. Big mirror-covered wardrobes act as doorways, tables and more. The modern, colourful and often outrageous costumes (fish net stockings, high heels, jockstraps) also help to bring out the irreverent atmosphere which makes this an evening of Shakespeare at his most fun.

It's all played by an ensemble of bright, focused and versatile actors whose knowing asides and wonderfully silly caricatures fill the stage at Hampstead with an infectious energy.

The Taming of the Shrew review


Daisy Bowie-Sell

,

,
Cast
News
Tickets
Full price: £29
Mondays/Previews: £22
Concessions: £15 (Monday, Previews & Matinees) / £18 (Tuesday-Saturday eves)
Seniors: £15 (Matinees only)
Groups: For every 9 tickets get the 10th free
Access: £14.50
*Under 26, Jobs Seekers allowance and Student concession seats will be allocated in the back row of the stalls and circle
Audio described performance:
20 July at 2pm, with a touch-tour
Captioned performance:
9 July at 7.30pm
KEEPING YOU SAFE AT HAMPSTEAD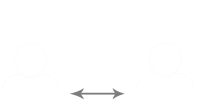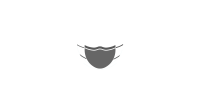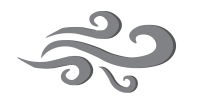 STATE OF THE ART VENTILATION